How to build a tech emergency kit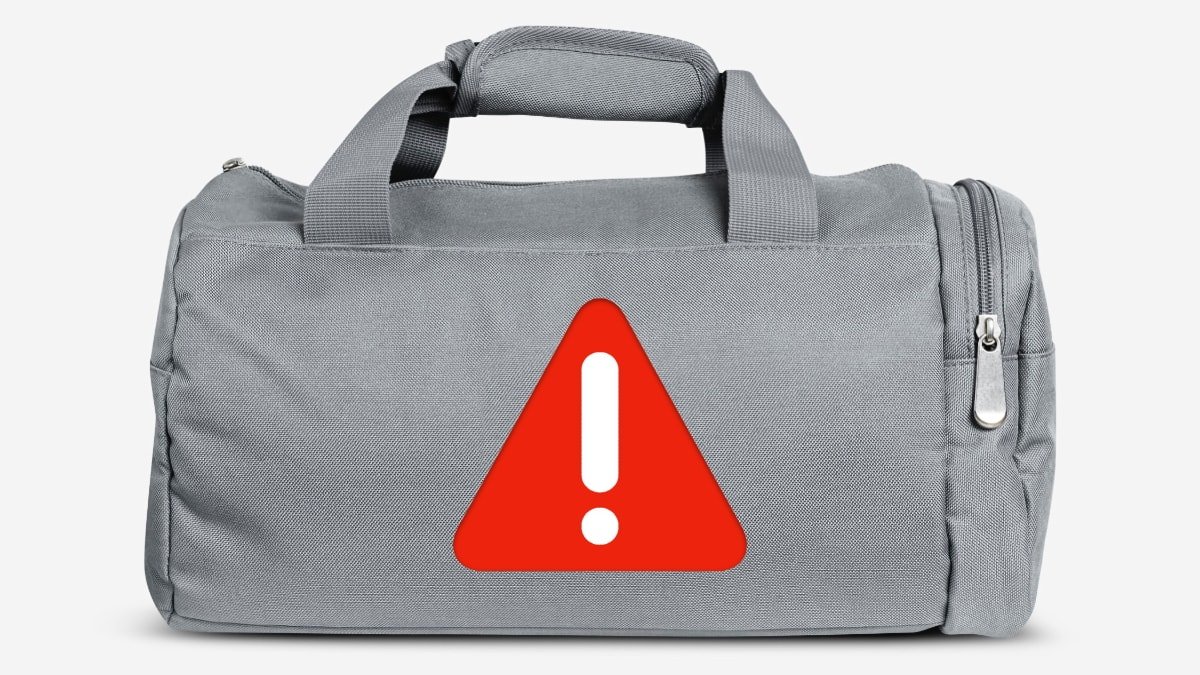 An emergency kit is vital to keep around the home or vehicle, and it should also include tech accessories. These are the best tech essentials for your emergency kit, and how to make sure that everything works when you need it to.
Besides food and water rations, tech is vital to communications after an emergency or disaster. A smartphone is an important communication tool that lets people receive emergency alerts, keep in touch with loved ones, and contact emergency services.
It's vital that it stays dry, safe, and powered in a crisis.
Emergency Kit Tech Essentials
Beyond the basics of food, water, first aid, a flashlight, a radio, and waterproof bags, there are other things to consider. At a minimum, the charging section of the kit should contain at least one solar charger, at least one charging cable plus wall adapter, and one or two power banks.
The Anker charger and solar panel have a USB-A port, and using one USB-A cable for both can reduce space. Most people are likely to have a variety of cables at home and should include which ones they believe are necessary.
Emergency Kit Essentials
Charging accessories, as well as a good waterproof bag, are there to support the smartphone and make sure it stays powered as long as possible. The rest of the kit should be filled with items that support the human.
It's not an exhaustive list, but it's a good start for a basic kit. The contents of an emergency kit can depend on the likelihood of emergencies that a person believes they could experience.
For example, a person living in Arizona probably won't need to pack as many emergency blankets and warm clothing as someone living in Alaska. But, the Arizonans will probably need more water.
But these other products are universal emergency items and can usefully expand any emergency kit. As before, shoppers may find each product in this list on sale from time to time.
Emergency Tips
Some of these products may already be available at home, and "use what you have" is a good tip for emergencies. Even a sealed Ziploc bag is better than nothing for waterproofing or dust-proofing in a pinch, and an iPhone screen still responds to touch input through one.
Another option is to store batteries and other electronics inside a plastic container. This can be a failsafe during localized emergencies, such as a house flood, and emergencies where people can stuff the container into the emergency kit and flee the area.
Maintaining an emergency kit is just as important as putting one together. Food rations may expire, although that expiration is likely to be measured in years depending on the product. Medicines do too, and even band-aids can be less effective years after they're purchased.
In the tech section of the kit, batteries should always be fully charged. That charge doesn't last forever, so periodically recharging them is important. An iPhone may be difficult to keep charged even with a solar panel, and that's why backup solutions such as a radio are good additions.
Recharging the batteries every July 4 and Christmas Day should do the trick, and you'll have a good charge for the depth of winter and hurricane/typhoon season.
Batteries like the Anker PowerCore, as well as the AA batteries in the GearLight flashlight, need to be kept in cool, dry areas for long-term storage inside plastic containers. Keeping them out of direct sunlight is key to their longevity, and that also applies to iPhones and other electronic devices.
People in areas prone to flooding should keep their emergency kit in a location as high as possible. Attics aren't great because of the heat, but a high shelf in a garage or the house itself is good. Batteries, tools like machetes and axes, clothing, and first aid kits need to be in a dry area that can be quickly accessed.
And if you're in that flood-prone area? Have an axe in the attic, just in case you need to cut the roof to call for help and get rescued.
iPhone features
To best preserve battery life during an emergency, turn on Low Power Mode to keep an iPhone powered on for longer. The setting is found in Settings > Battery > Low Power Mode.
For Low Power Mode, a button can be turned on in Control Center for faster access by going to Settings > Control Center.
Some apps may prove useful in an emergency. One, called Zello, acts as a walkie-talkie to deliver broadcasts over Wi-Fi and cellular networks. However, internet coverage may not be available depending on the emergency.
Zello not only requires a strong internet connection, but also a connection to the company's servers to function. It uses a form of voice-over-IP (VOIP) so people can communicate, but shouldn't be relied upon as the sole means of communication during an emergency.
Luckily, Apple added an important emergency feature in the iPhone 14 product line. It's called Emergency SOS via Satellite, and when it fully launches in November, it facilitates contact with emergency services when no Wi-Fi or cellular connection can be found.
It will only appear when there is absolutely zero signal, inside the Phone app at the bottom-right. Users are prompted to point the iPhone toward a satellite using a Compass-like guide on the screen. The feature limits communication to text-only due to limited satellite bandwidth.
Another app, called what3words, is a geocode system that can provide emergency responders with a location. It's available on iOS 13 or later and iPadOS 13 or later. This app may use location data even when it isn't open, which can decrease battery life.
The company has assigned every 10-foot square worldwide with a unique combination of three words. It's compatible with Apple Maps, and people can use it offline.
These apps and products can make a difference for people during emergencies. There are tons of variables, but emergency situations can be improved, just a little, by even a couple of these items.