Teens are still excited about iPhone & Apple Watch, less so about VR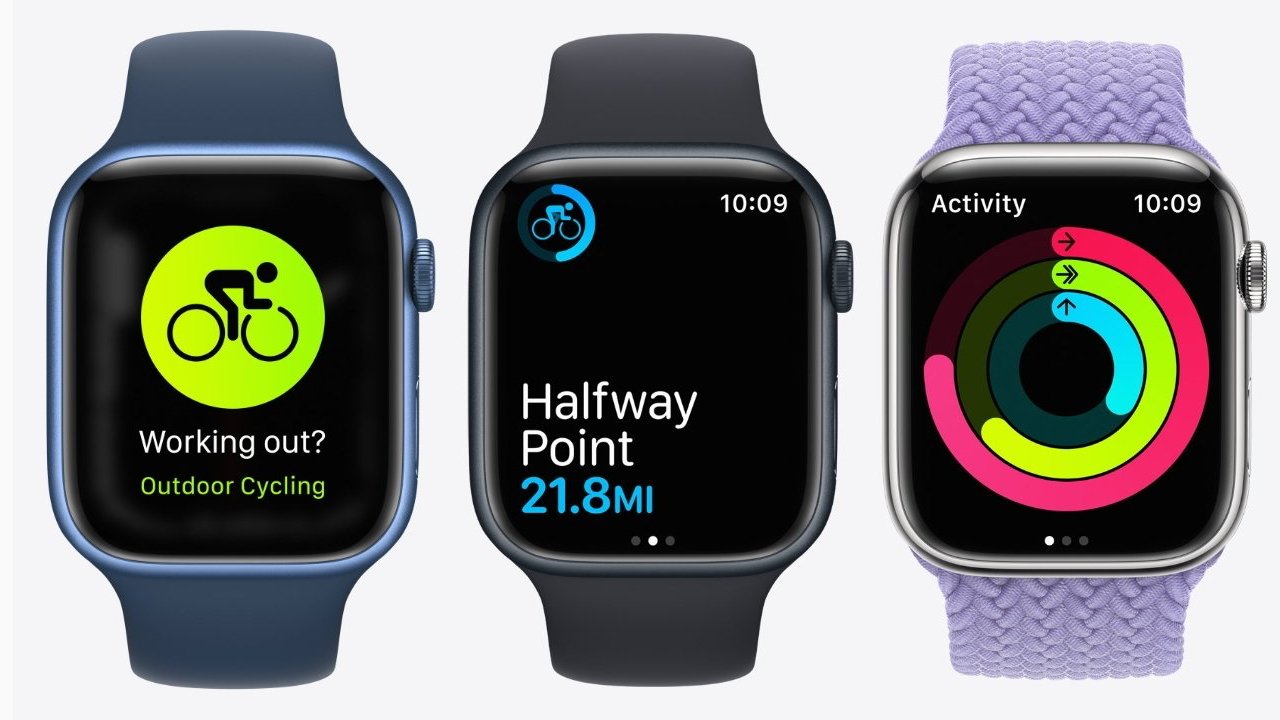 A survey of American teens makes it clear that the next generation is still super-excited about the iPhone, and more and more of them are strapping an Apple Watch to their wrist.
Analyst firm Piper Sandler's biannual survey of teenagers in America shows that iPhone ownership is holding at 87% since its last report. Teen iPhone purchase intent also remains at 88%.
Apple Watch ownership has gone up by 1% since early 2022 and is now at 31%. The percentage of teenagers surveyed who intend to buy an Apple Watch has risen 2% to 16%.
The Watch figures are a significant increase since the late 2021 survey's report of 25% Watch ownership, with a 14% intention to buy.
"Both the 87% iPhone ownership and 88% intention to purchase an iPhone metrics are near record highs for our survey." say the company in its full report "We believe the elevated penetration and intention are important given the mature premium smartphone market."
"Additionally, these trends are encouraging as the company continues to introduce new iPhones, which could provide a significant product cycle refresh," continued the report. "We think these positive trends can also be a catalyst for further services growth as well, as the install base for Apple hardware continues to grow."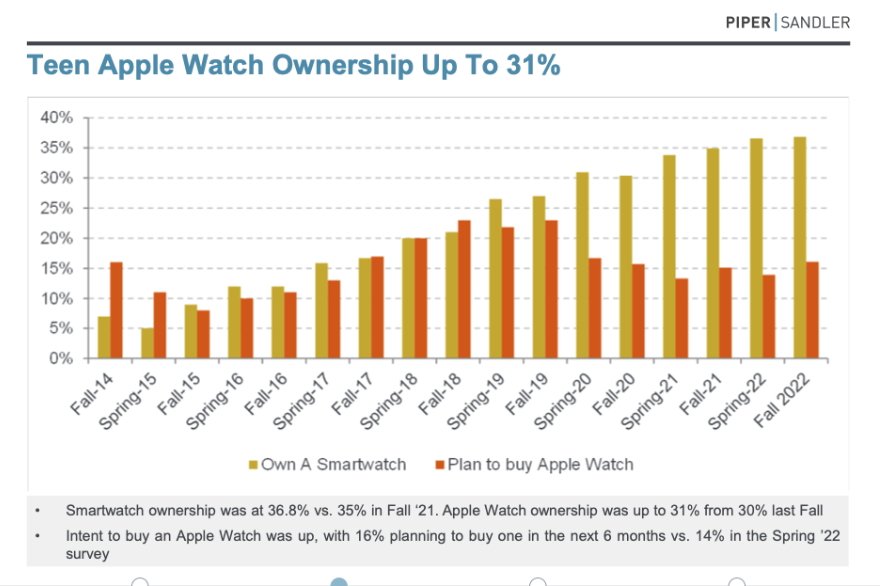 One statistic that went down since the last report, was the percentage of teenagers using VR. That was at 17% in the early 2022 survey, but has now fallen to 14%.
There was a similar decrease in the percentage of teens either currently using Apple's Private Relay for privacy reasons, or interested in doing so within the next six months. In the first half of 2022, Piper Sandler reported that as being 41%, but has now dipped slightly to 39%.
Piper Sandler surveyed 14,500 teenagers from across 47 states. Their average age was 15.8, while their household's average income was $66,497.