Netatmo Smart Video Doorbell won't get HomeKit Secure Video after all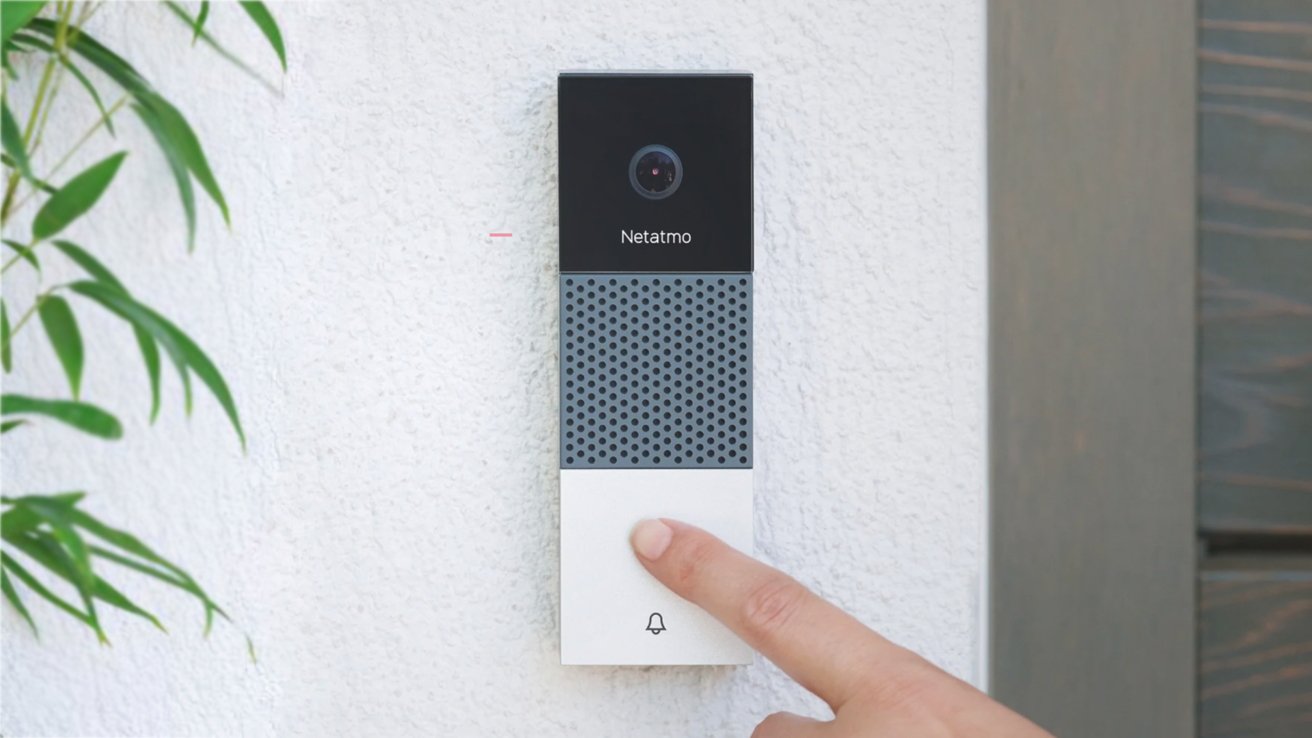 Netatmo is walking back its promise for Homekit Secure Video in its Smart Video Doorbell due to technical constraints.
The Smart Video Doorbell by Netatmo was one of the first doorbells to announce it would be compatible with HomeKit Secure Video in 2019. It was released in January 2021 in the United States, but the HomeKit feature was still not available and promised to come in a later update.
Now, coming up on two years after its US launch, Netatmo is walking back that promise. The $300 doorbell will not be getting HomeKit Secure Video due to what the company calls technical constraints related to processing and temperature control.
According to Netatmo, Apple has high requirements for processing video that could lead to temperature problems in warm environments. The limitation is tied to Netatmo targeting idle processing to analysis of video at 2 frames per second before recording.
When the Netatmo camera recognizes motion, it would shift to recording mode and capture video at full resolution and send it to the user's configured location over WiFi. Otherwise, the camera is idling at that 2 fps for image analysis.
For HomeKit Secure Video, Apple takes a much more aggressive approach. It requires the camera to constantly feed video to a HomeKit hub at 30 fps for analysis. That is a 15x increase in processing and recording while simultaneously requiring active WiFi streams on a continuous basis.
The Netatmo Smart Video Doorbell was simply not constructed to handle that constant demand. The hardware limitations were apparently derived from the team's desire to support doorbell chimes from 8V to 230V, which they claim is unmatched on the market.
By comparison, the Logitech Circle View Doorbell camera supports HomeKit Secure Video despite being in a smaller plastic enclosure. However, it is only rated to support chimes at 8V to 24V.
To compensate for this unfulfilled promise, Netatmo has developed a new Advanced Recording feature. The Smart Video Doorbell will get an update by the end of 2022 to enable this HomeKit-like feature for better detection and recording capabilities.
Advanced Recording will be able to record videos seconds before a person arrives, temperature permitting. The company claims users can get a similar function to HomeKit Secure Video by using a local microSD card, cloud storage, or a personal FTP server.