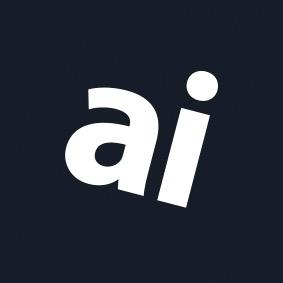 Why you can trust AppleInsider
Level Lock+ review: Must-have HomeKit smart lock with Apple Home Key support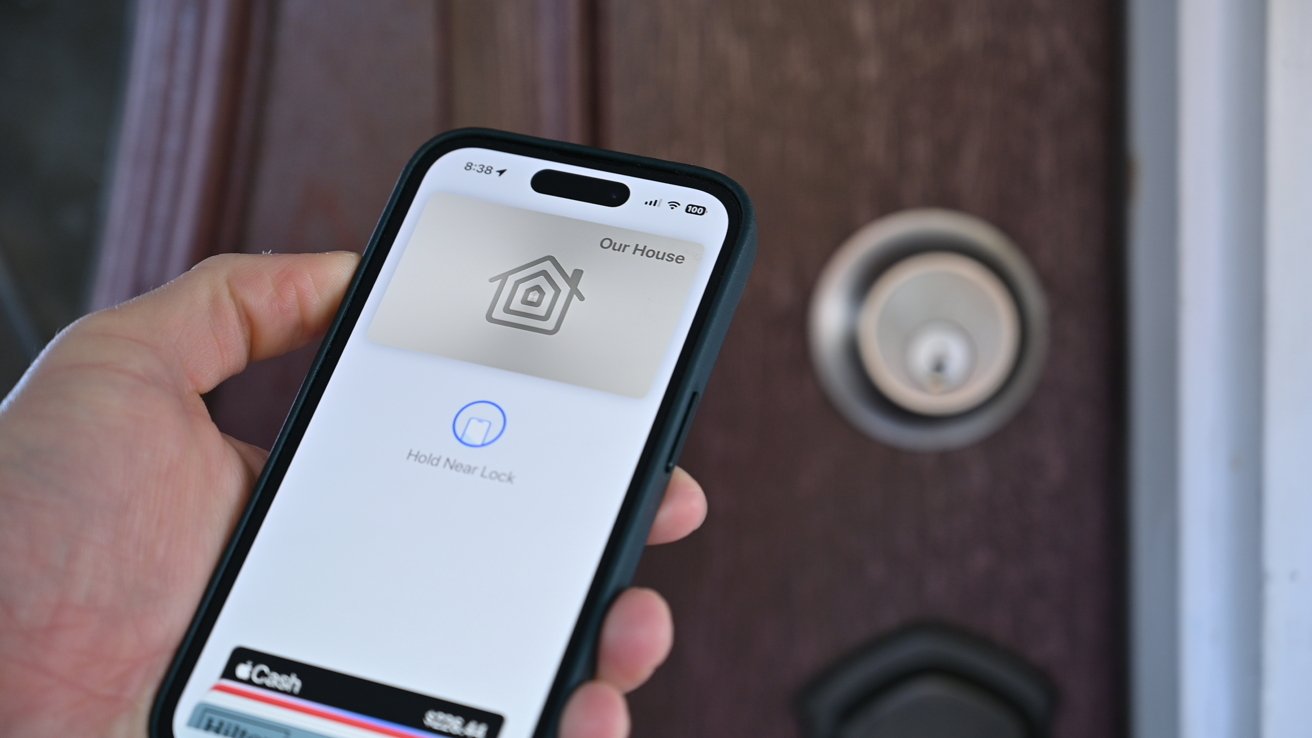 ---
Created in partnership with Apple, the new Level Lock+ is a shining example of a near-perfect smart lock with support for Apple Home Key and an entirely hidden design. Let's test it out.
Level Lock+ is the third smart lock from the namesake company. It follows the Level Bolt, which is compatible with your existing door hardware and the Level Lock, which swaps out the interior and exterior hardware plus the deadbolt.
Comparitively, Level Lock+ is a minor upgrade, boasting only an improved NFC antenna and support for Apple Home Key as the changes versus the preceding Level Lock.
With the addition of Home Key, the Level Lock+ is poised to become the de facto choice for Apple users looking for the best solution in their HomeKit-enabled home.
Quick, easy installation
Unsurprisingly, Level includes everything you need to get going in the box. As you slide the cover off, you'll see a getting started guide with your printed HomeKit pairing code — and a small folio with a pair of access cards.
Then you have the lock components. It's broken down into the interior throw, the exterior keyhole, the deadbolt, and the motor. Strike plates, screws, a set of physical keys, and a deadbolt extender are in a small accessories box.
To install, we removed our existing deadbolt — which happened to be an original Level Lock sans the "+" monicker. We then screwed the deadbolt into the door's body via the faceplate and slid the motor onto the other end of the bolt assembly inside the door's cutout.
We then slipped the exterior keyhole into place before screwing on the interior throw. The thumb turn connects magnetically, snapping into place.
The battery, a standard Lithium 3V CR2, hides within the bolt. Extend the deadbolt while the door is opened and unscrew the cap on the end.
Many have asked, so we'll try to get ahead of it — housing the battery inside the bolt in no way compromises the strength of the Level Lock+. It carries a BHMA AAA certification, the highest rating for a residential door lock.
That means it has a "best" rating in all three tested categories: security, durability, and resilience. There's a chance Level Lock+ is stronger than the existing lock you have on your door.
Design
Level Lock+ isn't too dissimilar to the original Level Lock. It looks innocuous, resembling any traditional deadbolt found on a residential door. We chose Satin Nickel, though matte black is an option too.
Considering the wealth of different door handle hardware, we'd like to see Level offer a few additional finishes.
Unlike most smart locks that often employ large interior or exterior panels with most of the electronics and motors, Level Lock+ looks unassuming, with all of the smarts hidden inside the door.
Visually, you'd never know the difference between the Level Lock+ and a typical deadbolt. Hence Level's nickname as the "invisible" smart lock.
If you've ever installed a deadbolt in the past, you may be familiar with how much space resides around the various rods and screws that run through the door. This space is what Level utilizes in the Level Bolt, Level Lock, and the new Level Lock+.
What's great about this approach is it is approachable. Some smart locks, like August, have adopted different mechanisms to control the door, making them confusing for those who aren't familiar with them.
The exterior surface around the keyhole is capacitive, allowing you to touch it to lock or unlock your door. This was hit or miss for us, though.
We found ourselves entering our home, accidentally bumping into the door lock with our forearm as we closed it, causing the deadbolt to extend before crashing into the doorframe.
You don't need to use the touch-to-lock feature though, and we left only touch to unlock enabled. Instead, we have the lock automatically lock itself after a few minutes.
With such an unremarkable exterior, it blends in, is easy to understand, and is effortless to use. A good smart home product should be just as easy to operate manually as it is with smart home tech.
The Level app
With support for Apple Home, there's very little need for Level's first-party app but we still recommend you give it a download. It guides you through its onboarding process and offers additional features found outside of HomeKit. Plus, it's the only way to install firmware updates.
One of the more helpful abilities is calibrating the lock for your door. You open and close it a few times as you follow the onscreen steps and it will know how much to open and close for your home's door.
This app is also where you can enroll your NFC key cards. These key cards are great for kids or those who need access to your home, but you retain the right to remove access at any time.
If you gave out a physical key, you can't revoke access without getting the key back, or rekeying the lock.
You can add guests through the Level app, view the lock's access history, and create a shareable pass with temporary access. There are settings too, such as enabling touch to lock/unlock, auto lock/unlock, and volume level.
HomeKit control
Level Lock+ is well-integrated into HomeKit, which shouldn't be a surprise as it was created in partnership with the iPhone maker. Once added to Apple Home, the lock appears inside the Home app.
You can tap the lock to engage or disengage the lock at any time while you're in your home. If you have a Home Hub — i.e. a HomePod or Apple TV — you can remotely access the lock too.
The Home app provides a few suggested scenes for your lock, some of which we use. Our go-to scene is the goodnight scene.
In our home, when we tell Siri goodnight, the front door Level Lock+ secures, the window shades shut, the lights turn off, the air purifiers drop down to a quieter volume, and our thermostat adjusts.
That all brings us to the standout feature of this smart lock — Home Key.
It's all about Home Key
There's only one reason to buy the Level Lock+ over the previous generation Level Lock — Home Key. Home Key is a relatively new feature of Apple Home that puts the key to your house, directly into the Wallet app.
That makes the Wallet app more like an actual wallet where it now stores loyalty cards, credit and debit cards, your ID, your car key, and now your house key.
It works via NFC — same as credit cards or your car key — and can be authenticated via Face ID or Touch ID before granting access to your home. Select the Home Key and bring it near your lock and it disengages.
Using it is seamless. There's no need to open your Home app, dig around your pocket for a key, or wait for an auto-unlock method to trigger — just tap the phone in your hand and you're in. Not to mention that it works with Apple Watch too.
There have been very few locks that have supported Home Key yet, the most high profile being the Schlage Encode Plus that has been nearly impossible to purchase since its launch earlier this year.
Setup for Home Key is automatic. Once the lock was added to Apple Home, we saw a banner at the top of the Home app informing us of the ability.
We selected it and the Home Key was added to the Wallet app instantly. If you share your home, the key will appear for everyone else, nixing the need for additional setup on ancillary devices.
One concern many may have is the inability to access your lock if your phone dies. Fortunately, Apple has considered this very situation.
Should your iPhone die, Home Key will remain active, working for hours after the battery is depleted. It may not last days, but it's enough time that you'd make your way into your home or find a charge for your phone.
Is it just hype?
As cool as Home Key is, it is only one of several methods of entry and it's important to weigh all your options to decipher what works best for you in your situation.
With the Level Lock+, you can still use the NFC key cards, physical keys, the Bluetooth Level number pad, the Home app manually, Apple Home automations, the Level app automations, or touching the physical exterior of the lock (which authenticates to the Level app).
Before Home Key, we had our non-plus version Level Lock set to lock automatically when we left and then had it unlocked when we arrived home. Apple Home makes you manually trigger these automations but the Level app does them on its own.
When it works, this is an even better experience as you don't even need to pull out your phone. It just happens in the background.
In practice though, there are times when it doesn't automatically unlock for us, leaving us to open the Home app to manually unlock it. There are other benefits with Home Key too.
When iOS 16.1 launches, scheduled for Monday, October 23, users will be able to share Home Keys with others outside the home. They can send a key to friends or external family members that need access.
Cleaning services, dog walkers, or perhaps renters can all get into your home this way without needing to download the Level app themselves.
We found immediate use for Home Key not long after our lock was set up. We were outside working in the garden and the lock secured itself after five or so minutes.
As we were working, we didn't have our phone with us and since we didn't leave the property, it wasn't going to automatically unlock. Our Apple Watch was on our wrist though, providing instant access as soon as we needed back inside.
Should you buy the Level Lock+?
After copious testing, we can't find a niggle with the Level Lock+. Everything about it is well thought out and meticulously crafted.
Many small touches make this product feel magic, like any Apple product. Like the deadbolt, it magnetically locks into place as it opens, ensuring it stays free of the door frame upon opening.
It's proven reliable, unlocking almost instantly as we hold up our phone, and will be bolstered by Apple's new Home Key features in iOS 16.1.
The culmination is this — if you're looking for a smart lock that integrates the best with Apple HomeKit, the Level Lock+ is inarguably the best you can do.
Level Lock+ pros
Sleek, near-invisible design
Improved NFC antenna
Support for Apple Home and Home Key
A litany of ways to control the lock
Fit and finish at Apple's level
Quick and easy installation
Gets better with OS 16.1
Highest strength rating for a deadbolt
Level Lock+ cons
Only two colorways available
Not the cheapest smart lock
Rating: 5 out of 5
The Level Lock+ is available in all retail Apple Stores as well as Apple's website for $329. Satin Nickel is available in both, while matte black is an online exclusive.