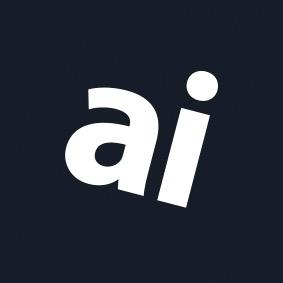 Why you can trust AppleInsider
Sponsored Content
Baseus Magnetic Power Bank review: Kickstand & high capacity make up for size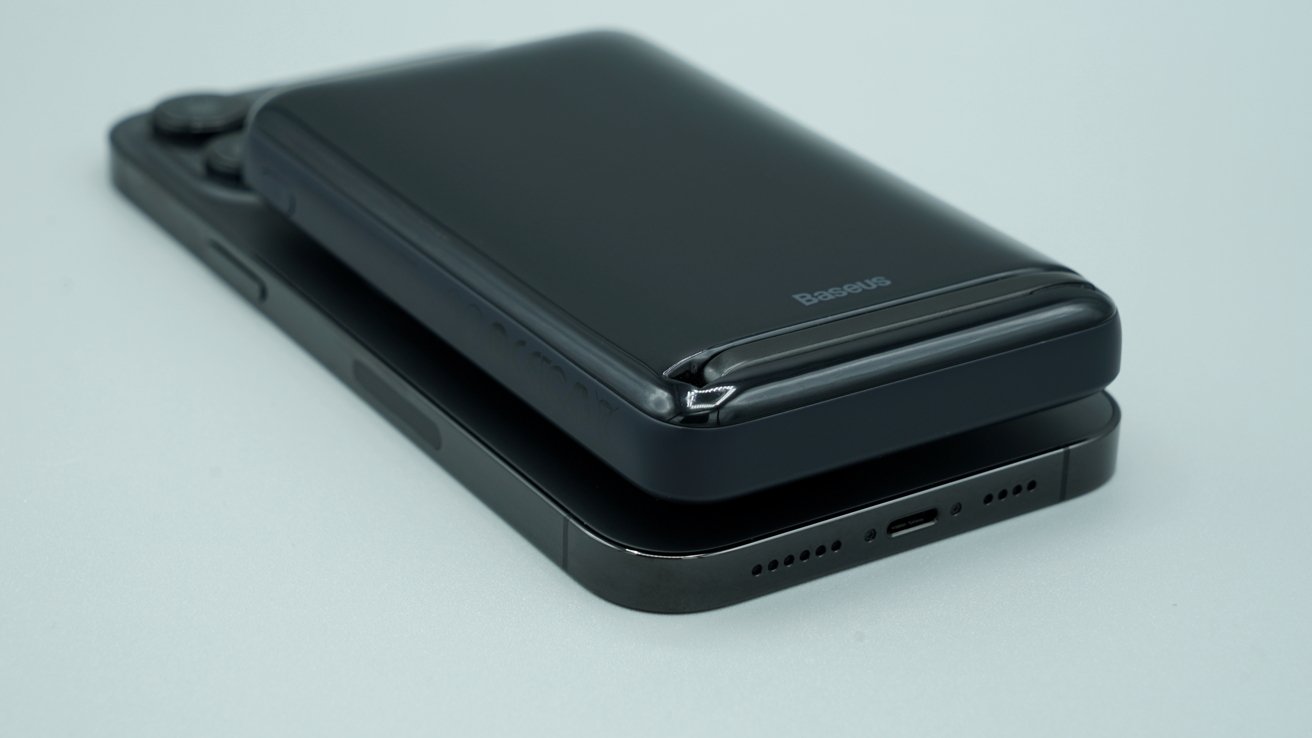 Baseus Magnetic Power Bank
3.5 / 5
---
Magnetic battery packs for iPhone are a dime a dozen, but a useful kickstand, LED display, and large capacity make the Baseus Magnetic Power Bank stand out.
It's not a secret that we're fans of Apple's MagSafe Battery Pack, so that makes it all the more difficult to find suitable alternatives. However, Baseus has a great offering that provides desirable features in a not-too-big battery.
We use a handful of metrics to determine if a MagSafe battery pack is worth considering — size, weight, charge potential, and unique feature set. For example, Apple's battery pack meets in the middle offering a good-enough capacity for its size with a minimalistic design.
Baseus Magnetic Power Bank design and features
The Baseus Magnetic Power Bank has a 10,000mAh capacity with a 20W PD USB-C port. It has a small kickstand hidden in the base and an LED display.
It is made from plastic and rubber materials that attract fingerprints and skin oils, though it's easy to wipe clean. The magnets stick out from the bottom with a slightly raised lip and have a grippy surface.
Though the battery pack isn't technically "MagSafe," it does cause the MagSafe charging animation to occur when attached. It charges an iPhone at 7.5W when using the wireless charging mode.
The iPhone sees the battery pack as a standard wireless charger, so battery level info is not available within the OS. Instead, the display on the back of the battery provides a charging indicator and battery level.
Power is supplied to the battery through USB-C at up to 18W when connected to power. A USB-C to USB-C cable is included in the box for charging.
The USB-C port is also capable of charging connected devices up to 20W with Power Delivery. This is the faster way to take advantage of the battery's 10,000mAh capacity, but it does require a cable.
It is also possible to charge using the wireless charging pad and USB port simultaneously. We tested this by charging AirPods Pro via a cable while the iPhone was on the charging pad. This will chemically deplete the battery faster because of higher current draw than one device solo plus the extra heat generated, so we'd recommend charging only one device at a time.
Baseus says the battery pack will charge an iPhone 14 Pro Max about 1.8 times. This is compared to the 40% battery Apple's MagSafe Battery Pack provides.
This large capacity and number of charges are owed to the battery pack's size. It isn't too large, though it is just barely below the threshold of unwieldy.
It measures 4.6 inches long by 2.7 inches wide by 0.8 inches thick. Apple's is 3.75 inches long by 2.5 inches wide, by 0.43 inches thick.
The magnets are aligned to the top of the battery pack, which means the pack will sit at a comfortable distance from the camera bump on any iPhone model. However, that does mean there will be excess hanging below the iPhone when used in portrait.
The battery pack is also on the heavier side. It weighs 9.6 ounces, which is heavier than the iPhone 14 Pro Max at 7.27 ounces. Apple's battery pack weighs 4.06 ounces for comparison.
Using the Baseus Magnetic Power Bank
As an iPhone 14 Pro Max user, the Baseus Magnetic Power Bank is a snug fit. Since the iPhone is slightly wider, it means we can comfortably grip the iPhone with the battery pack resting in our palm. However, it does more than double the weight in hand.
The size and weight aren't too much of an issue since we're not likely to use the phone while it is attached to this battery pack. It has features centered around keeping the battery pack on a table when charging, which makes sense given its size and weight.
That does mean the Baseus Magnetic Power Bank falls into a different use case versus Apple's MagSafe Battery Pack. We tend to keep Apple's pack attached even when using the iPhone or carrying it around versus using the Baseus pack when idling at a table.
This isn't a criticism of the battery pack itself. The larger size results from the feature set and capacity, so it is expected that it would serve a slightly different use case.
The kickstand is small, out of the way, and easy to open and shut. It swings into a fully open position to prop the battery pack in a portrait or landscape orientation.
While the kickstand works in landscape, it offers a much better view in portrait. The iPhone can be rotated independently of the battery pack, which means the iPhone can show a video raised at a better viewing angle.
Either orientation or position feels secure. A bump to the table or devices won't easily make them topple.
This is where the usefulness of the Baseus Magnetic Power Bank kicks in. Settle down at a table, attach the iPhone, and pop on a video while charging.
This simple feature makes the entire battery pack worth keeping in a bag during travel or commutes. We wouldn't find much use for the pack when hiking, but idling at an airport, at a restaurant, or just to make it a few extra hours in an app-centric amusement park are the perfect use cases.
Think a few extra hours, not extra days, of use.
There's also the option of attaching a wire to get a faster, more efficient charge while taking advantage of the magnetic stand. Or, to plug in another device to charge both at once — but we talked about that already.
Should you buy the Baseus Magnetic Power Bank?
Anyone looking for a great travel battery should consider the Baseus Magnetic Power Bank. It won't fit every use case, but it doesn't have to.
Existing owners of Apple's MagSafe Battery Pack will find a lot of utility in Baseus' pack. It covers use cases not addressed by Apple's while offering a larger charging capacity.
This is a large battery pack, but it isn't too big. However, we'd recommend buying it for use on a table since that's where its feature set thrives.
Baseus Magnetic Power Bank Pros
Large capacity at 10,000mAH
Useful display for charging indication and percent
20W PD USB-C port is handy for charging additional devices
Kickstand makes the whole product worthwhile
Baseus Magnetic Power Bank Cons
Too big and heavy to serve as handheld battery pack
Black plastic and rubber materials are fingerprint magnets
Design only fits 6.7-inch iPhones adequately, smaller devices are engulfed
Rating 3.5 out of 5
This is a useful battery pack that does its job well. It offers a magnetic pack on a kickstand that provides plenty of tabletop use cases.
However, its size makes it less useful as a handheld pack. A slightly smaller future model could go a long way to address our concerns.
Where to buy the Baseus Magnetic Power Bank
Get the Baseus Magnetic Power Bank for $59.99 on Amazon. For a limited time, apply the on-page coupon for a 15% discount.