Crime blotter: Apple Store thefts in Maryland and Illinois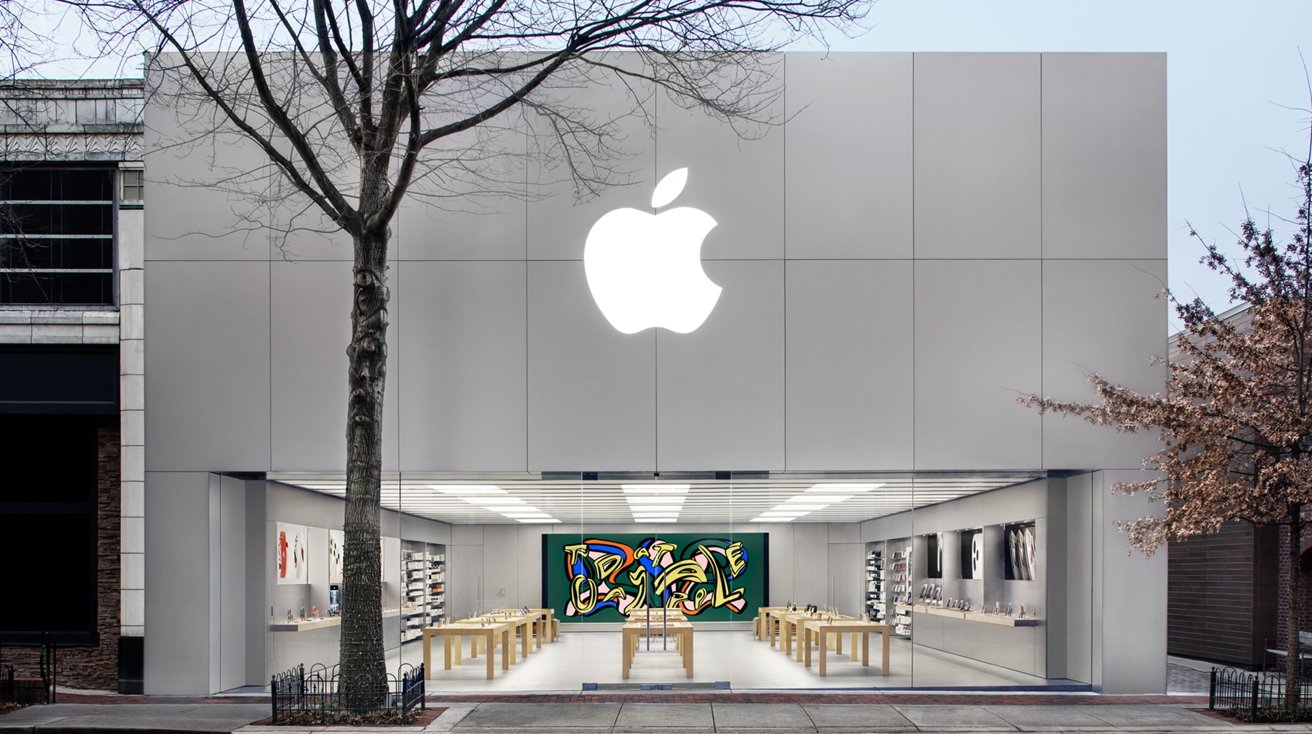 In the latest Apple Crime Blotter, "iPhone Man" goes to court, a convicted killer had an iPhone in jail, and Apple items are taken in a burglary of a governor candidate's headquarters.
The latest in an occasional AppleInsider feature, looking at the world of Apple-related crime:
Apple Store robbed at gunpoint in Bethesda
An armed suspect robbed the Apple Store in Bethesda, Md., on October 23, Fox 5 DC reported. The suspect, police said, entered the store, drew a handgun, and took an undisclosed amount of merchandise.
A suspect is described as a man in his early 20s, who was wearing a "red Nike hoodie and surgical mask."
"iPhone Man" appears in court
At the end of September, the Hennepin County Attorney's Office in Minnesota charged 12 people with racketeering in connection with a cell phone theft ring in downtown Minneapolis — and one of those accused was known as "The iPhone Man."
In late October, four of the defendants, including "iPhone Man," appeared in court, KSTP writes. Prosecutors argued that "iPhone Man" shouldn't be eligible for a public defender, since he posted $250,000 cash bail last month.
Per the report, the ring targeted 40 victims, netting $159,797 in cash and devices worth about $25,267.
Two arrested in Apple Store thefts in Illinois Attorney General's sting
The state attorney general in Illinois announced on October 22 that enforcement sweeps by the Attorney General's Organized Retail Crimes Task Force had resulted in several arrests. These included the arrests of two women who authorities said had carried out multiple Apple Store thefts in that state.
Two women caught in such a sweep at Woodfield Mall in Schaumburg were "in possession of over $3,000 worth of products allegedly stolen from numerous Apple Stores."
Packages with four iPhones stolen from Pennsylvania home
Packages containing four iPhones, valued at nearly $4,000, were stolen from a home in Penn Forest Township, Pa. According to Fox 56, the phones were two Apple iPhone 14 Pro Max models and two of the iPhone 13 Pro.
Pennsylvania State Police are investigating the crime and say the thief impersonated the homeowner.
Apple mouse, keyboard taken in burglary of Arizona candidate
A man was arrested on October 27 and charged with breaking into the campaign headquarters of Arizona Democratic gubernatorial candidate Katie Hobbs. CNN reports an Apple computer mouse and Apple keyboard were among the stolen items.
The man was charged with one count of third-degree burglary.
iPhone, iPads, food truck stolen
A Tennessee entrepreneur who built his business from a food truck into a brick-and-mortar restaurant arrived only to find that iPads, an iPhone, cash, and the food truck itself had been stolen. According to Fox 17 in Nashville, the food truck is worth $50,000, and it also contained a week of inventory:
Jailed "gangland killer" caught with iPhone in cell
A notorious murderer in Scotland has been caught with an iPhone in his jail cell, marking at least the third time he's been found with an illicit phone. The Daily Record reports Paul Lyons had the iPhone hidden in a box in his cell, which was discovered after a routine inspection.
Lyons is doing a 12-year stretch for culpable homicide, for his part in a "road-rage killing." A six-month sentence was added alongside his existing sentence.
District chief's iPhone stolen amid theft-plagued Rural Olympics in India
At the final match of the Rural Olympics in Jaipur, India, the district chief's iPhone was one of many that pickpockets stole, per FGN News. The story also said that "half a dozen pockets were cut" at the sporting event.