Foxconn delays reducing iPhone plant production plan over Covid-19 outbreak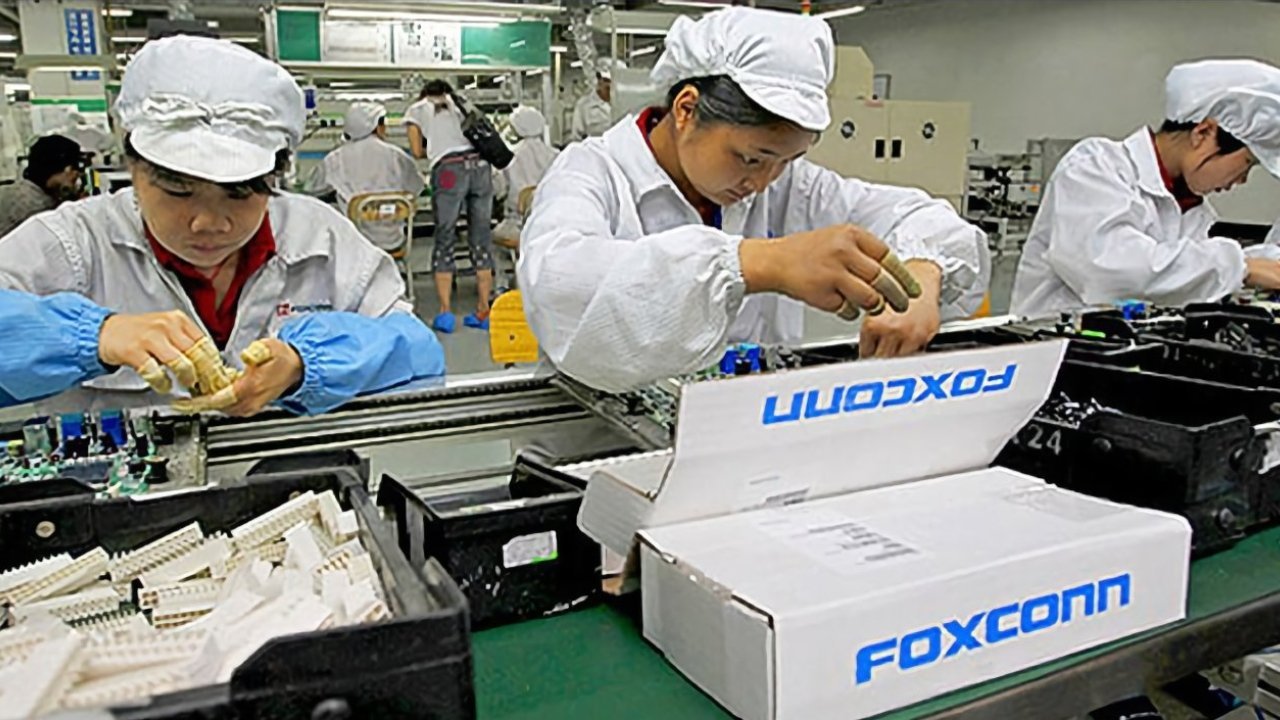 A COVID-19 outbreak at Foxconn's main iPhone assembly plant has forced it to change plans to seasonally reduce production, postponing the slowdown while it deals with closed-loop production changes.
Located in central China's Henan province, the Zhengzhou factory was hit by a wave of the Coronavirus in October, shortly after Foxconn implemented new virus prevention measures. The outbreak has forced Foxconn into making changes, which is affecting production of new iPhone handsets.
According to a survey of the operation by TF Securities analyst Ming-Chi Kuo, Foxconn originally had plans to reduce its iPhone production from November to December, in order to cope with production seasonality. However, that plan has been delayed due to the outbreak.
Part of the problem is the sudden entry of closed-loop production, referring to keeping workers on-site in dormitories and minimizing external contact. The sudden shift without warning is said to have affected more than 10% of the global iPhone production capacity, due to the size of the Zhengzhou facility.
(2/9)
1. Foxconn originally planned to gradually reduce iPhone production capacity from Nov-Dec to cope with the seasonality. After the Zhengzhou iPhone plants entered closed-loop production, the plan to reduce iPhone production capacity will postpone.

— (Ming-Chi Kuo) (@mingchikuo) October 30, 2022
However, Kuo believes the incident hasn't changed the current iPhone supply chain shipment forecast. "It's expected that Foxconn's production capacity will gradually improve within a few weeks, and there should be a limited impact on the 4Q22 iPhone shipments," writes the analyst.
Amid this issue for Foxconn, Apple is reportedly in talks with Pegatron and Luxshare ICT to switch its iPhone 14 and iPhone 14 Plus lines to work on the iPhone 14 Pro and Pro Max. It is reckoned Luxshare will start shipping units of the iPhone 14 Pro by Q1 2023 by the earliest.
While the incident may limit the impact on Q4 shipments, Kuo adds suppliers in the country "must learn to improve closed-loop production efficiency in response to the zero-Covid policy (the goal is to reach the same level as normal status)," though this will be a costly exercise to undertake.