Apple limits AirDrop in China, to cut use for protests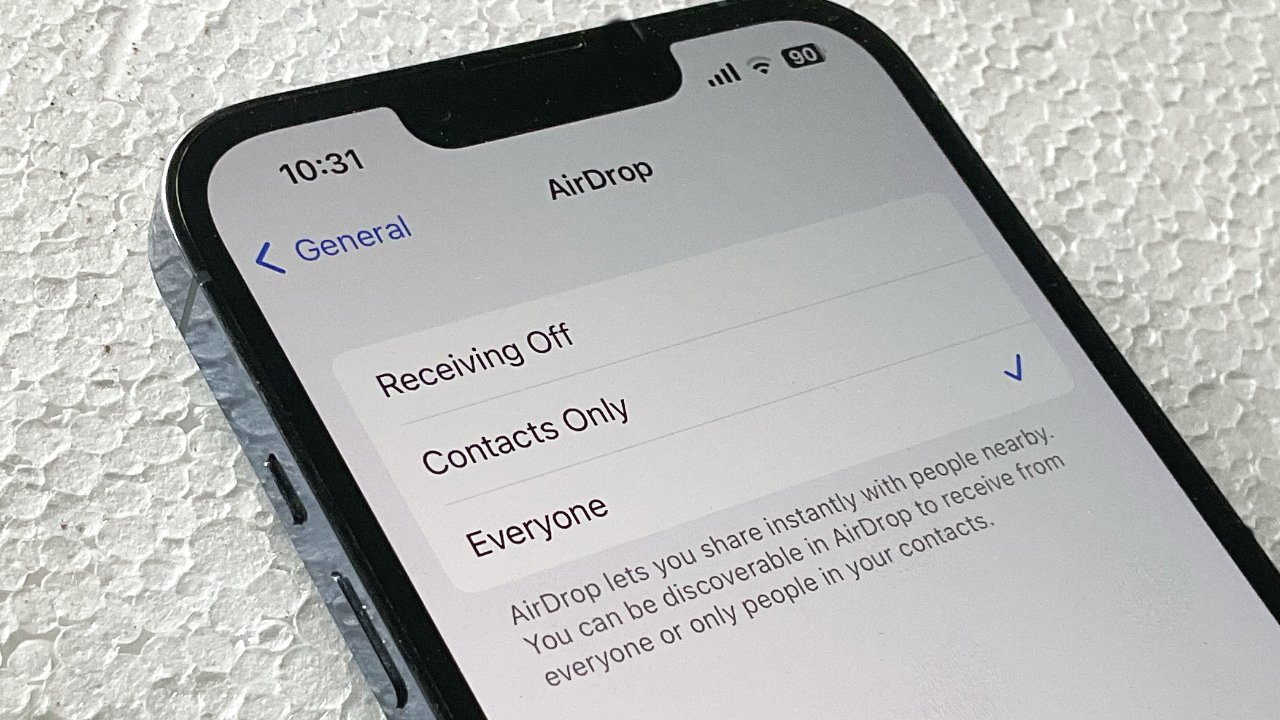 An unannounced change to AirDrop for users in China means Apple's iOS feature will no longer be as useful to protesters potentially sharing anti-government materials.
Included in Apple's iOS 16.1.1 update, and also the latest iOS 16.2 developer beta, is a new limitation on AirDrop — if the iPhone is owned by someone in China. Instead of the usual ability to allow "Everyone" to AirDrop materials to the iPhone, it is now "Everyone for 10 minutes."
Apple has neither announced the change, nor commented on it publicly. As Bloomberg reports, though, the change is going to impact protestors.
Leaving AirDrop set to "Everyone" means that anyone passing can send files to an iPhone, which will then at least display the fact that something is being sent. A user can then elect whether to open it or not, but the material reaches them through this non-policed peer to peer sharing feature.
Protestors have used AirDrop before to circumvent government censorship. Now it could still be used, but every user would have to keep re-enabling AirDrop in order to receive anything.
It's speculation whether Apple was asked by the Chinese authorities to add a limitation, or Apple had some other technical reason for its change. But the effect is the same, and at least appears to be another time when Apple bowed to Chinese pressure.