'Twitter for iPhone' label getting killed will spoil everybody's fun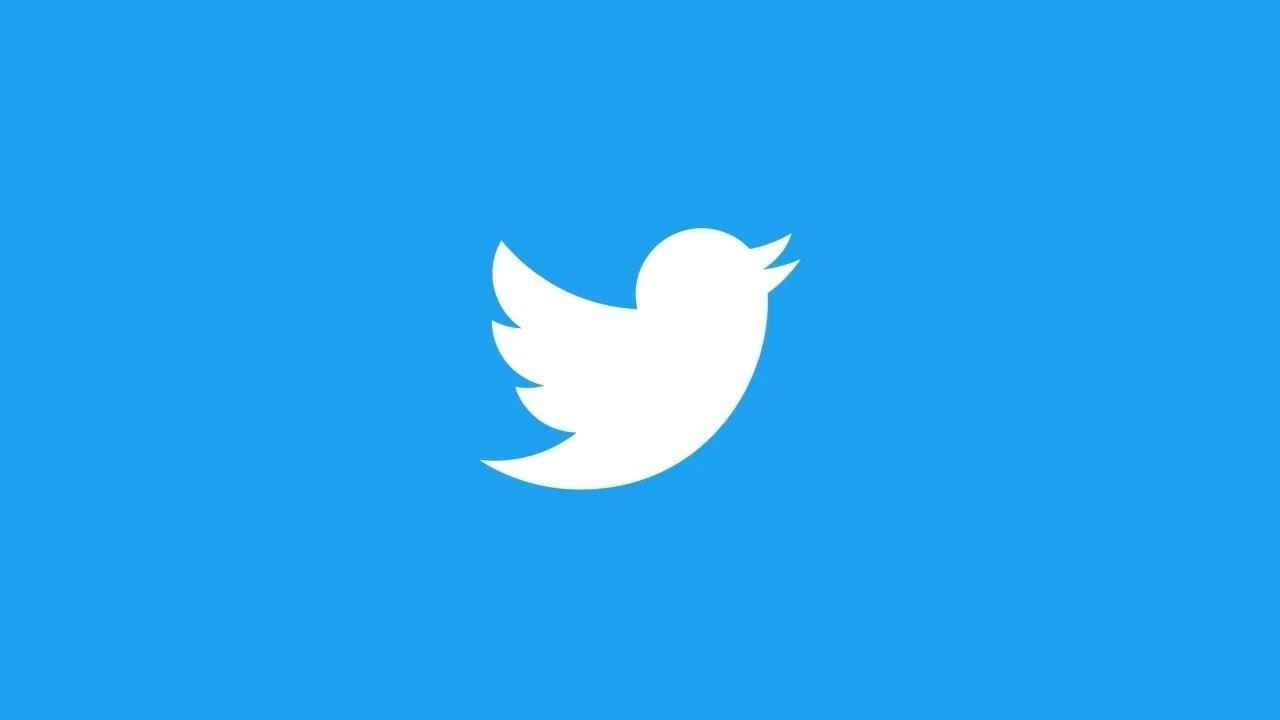 It's the end of an era: now celebrities can pretend to enthuse about Android and not have the words "Twitter for iPhone" undermine their message. Here are some of the greatest hits over the years.
It's not the biggest change Twitter has seen since Elon Musk took over — it's harmless next to the verification debacle, and of course trivial next to the mass layoffs. But removing the line that says what device a tweet was tweeted from is the end for years of entertainment.
And we will finally stop adding what device a tweet was written on (waste of screen space & compute) below every tweet. Literally no one even knows why we did that

— Elon Musk (@elonmusk) November 14, 2022
"Literally no one even knows why we did that," says Musk, proving that sometimes you just need to ask aloud. While it was never a perfect guide, the fact that this line would make it clear what device was being used would actually help users spot bots.
They tended to use web apps instead of iPhone or Android. And then in 2012 when Twitter was doing its best to rid the world of third-party Twitter clients, it removed the line, possibly to hide how many such apps were being used.
Aside from around 2012 to about 2018 when the feature wasn't available, it has given the world the pleasure of seeing this one line undo perhaps millions of dollars in marketing spend.
Apple's rivals
There will surely be no one celebrating the death of this device line more than Samsung. Apple's largest rival in smartphones has made the mistake so often that it must surely be drummed in to every new PR person.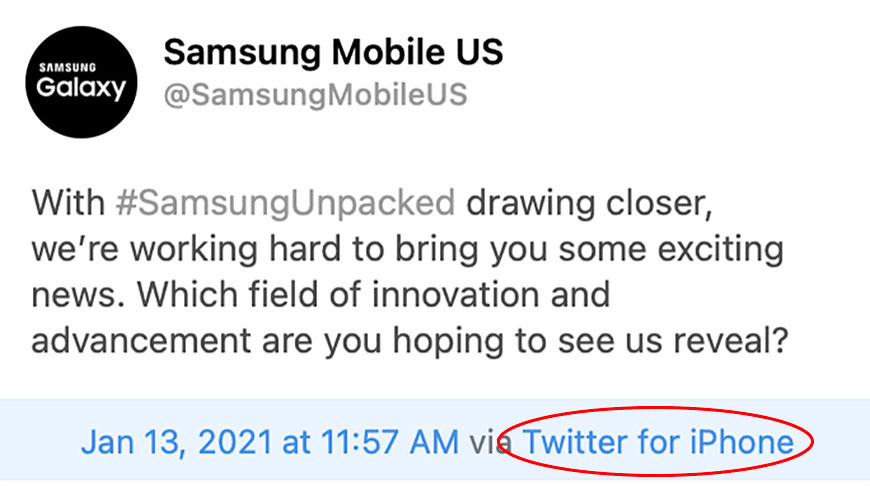 Just not very effectively. And so this little "Twitter from iPhone" line has shone out from tweets far more brightly than Samsung's messages about, say, its Galaxy Unpacked event.
Or the time that T-Mobile's CEO enthused about the Samsung Note 3 and nobody believed him, because of that line.
But then a key reason Samsung must be the most relieved group around is that the other groups aren't around. Blackberry is gone, and it can't be because of "Twitter from iPhone," but that didn't help.
To be fair, celebrity creative director at Blackberry, Alicia Keys did claim after tweeting from her iPhone that her account had been hacked.
Huawei spent some cash hiring actor Gal Godot to enthuse about their phones, and that didn't go well either. In that case, her "Twitter from iPhone" message was deleted and reposted from an Android phone instead.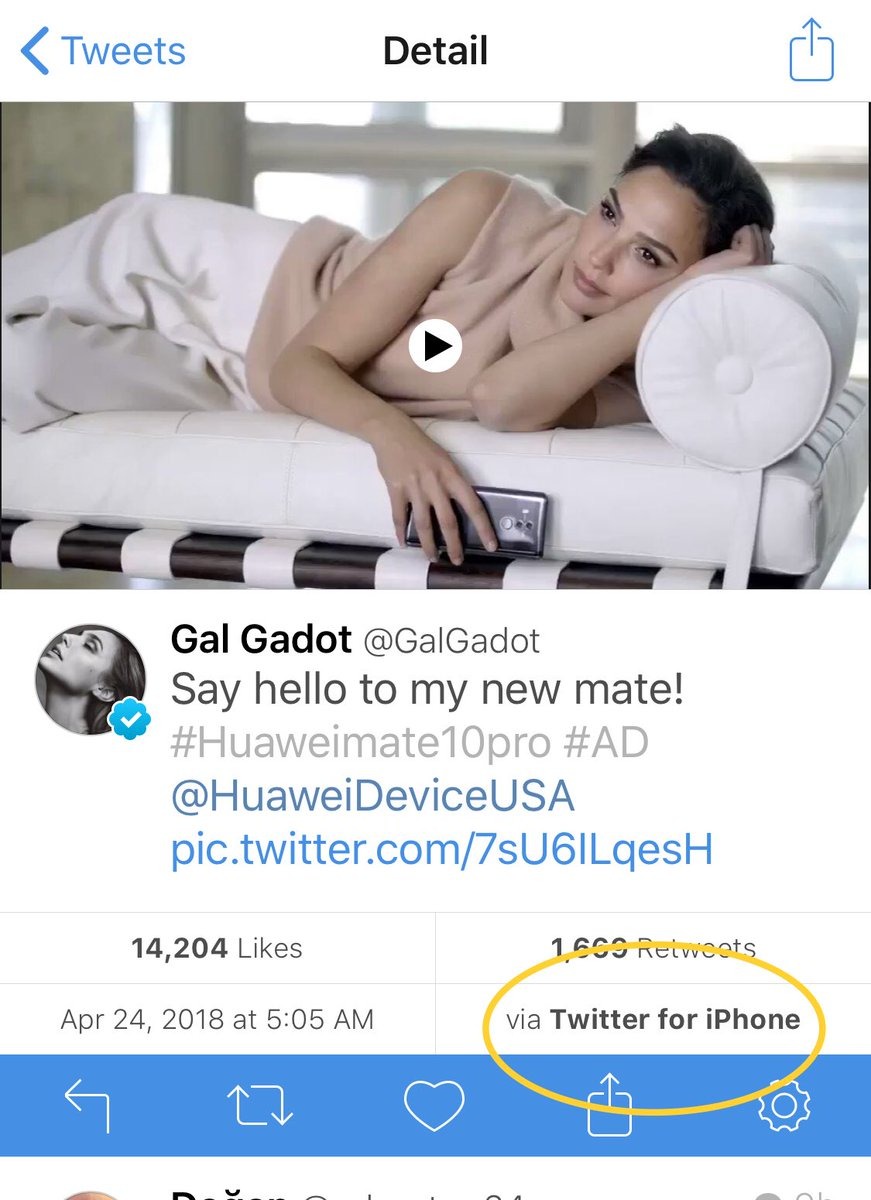 There are countless more examples, including people such as Oprah Winfrey hawking the Microsoft Surface from an iPad. Or Indian star Anushka Sharma endorsing the Google Pixel 2XL — with an iPhone
Whole countries get in on the act
Usually, then, what happens is that a company wants to have its wares enthused about, and they get it wrong. Just once in a while, though, the anti-iPhone nature of the tweet is more about politics than sales.
In 2013, for instance, China's state media went off on one about consumer rights, and amongst other things, claimed Apple was biased against the country.
Nations did it, companies did it, celebrities did it — and now no one can even deliberately show they're using an iPhone.
That said, this is an Elon Musk decision so by the time you've read this far, it could all be back.