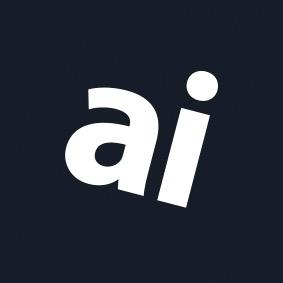 Why you can trust AppleInsider
AirVersa Purelle air purifier review: Thread connectivity for HomeKit users
AirVersa Purelle air purifier
4.5 / 5
---
The AirVersa Purelle air purifier touts exclusive support for Apple HomeKit and benefits from its unique support for Thread connectivity.
Purelle is one of the smaller air purifiers on the market. Rated for rooms up to 300 square feet, it is just over 13 inches tall and under nine inches square.
It sports a stark, all-white appearance with a simple AirVersa logo emblazoned on the front. The front and back are solid though the sides are home to the slotted intake vents.
On top is a round display that is touch sensitive for manual control. It can display a numerical value of the room's VOCs. If you don't want to interpret the value, an LED backlight shines around from behind the display in various colors that are representative of how good the air quality is.
If the air quality is excellent, it will show green. If poor, it will show as red. This is a quick and visual way to determine the room's air quality with a glance.
There's a child lock for households with children to prevent inadvertent touching, and it can dim at night.
To replace the filters, you access them from the bottom. When you invert it, there are four silicone feet and a round cover in the center.
The handle is just slightly larger than a tennis ball. When you twist it, the whole bottom comes free.
There are two filters in the Purelle air purifier, each with three stages. Large particles are blocked before small particles, and active carbon holds onto smells. The HEPA filter removes 99.97% of airborne contaminants as small as 0.3 microns.
The filters pull free with small tabs and will run you about $25 for a replacement pair.
Connecting with Thread
One of Purelle's distinguishing features is its support for Thread. All other HomeKit air purifiers connect via Wi-Fi or Bluetooth, each with pros and cons.
With Wi-Fi, you get a persistent and reliable signal if you have a strong Wi-Fi signal where the purifier is positioned. Bluetooth is nice because it uses much less energy, but you have to have your device or Home Hub within range to control it.
Thread, on the other hand, is desired because it can create a self-healing mesh network throughout the home and can communicate in remote areas without Wi-Fi strength.
This can act as a Thread router, repeating its signal and expanding your Thread network. For example, the Purelle air purifier can bridge to a Nanoleaf Essentials bulb, which then jumps to an Eve Light Switch and sends a signal to your Wemo Stage Scene controller.
That information is relayed to your Thread border router, like the new HomePod mini or Apple TV 4K. The border router bridges your home's network with your Thread network.
We monitored our Purelle air purifier in the Eve app, which allows you to view the devices on your Thread network. If you don't have a Thread border router, the Purelle purifier will fall back to Bluetooth.
In our experience, Thread devices have been very reliable, and the more Thread devices we add, the more robust our Thread network becomes. The Purelle purifier has been quick to respond as we sent commands, and we had no instances where it went offline.
Apple Home control
At the moment, the Purelle air purifier works exclusively with Apple Home. Setup is painless, like all HomeKit accessories, and you merely need to scan the pairing code applied to the device.
Once added, you assign a name and a room to it so you can easily find it in the Home app. Technically, two devices are added to your home: the air purifier and an air quality monitor. Each can be named separately for easy access with Siri too.
In Apple's Home app, getting all the purifier controls should be more intuitive. When you open it, it is technically showing the grouped accessories. Even though it allows you to control the speed and on/off state, there are other hidden toggles.
If you tap Accessories > Air Purifier, you can enable the child lock as well as toggle its manual mode on or off.
When you view it in a third-party Home app, like Eve's, you can also see the filter's lifespan and when they need replacing.
The Purelle can be controlled through any HomeKit app, Siri, or automated based on time, location, or other accessories. For example, it could turn on when you leave or turn on based on the air quality from another sensor in the room.
It's also handy to control the device without having to get up. If you're in a chair holding your newborn, you can ask Siri to set the air purifier to 40%. You can adjust it in 20% increments with five fan speed levels.
Should you buy the AirVersa Purelle Air Purifier?
It's tough to test the efficacy of air purifiers without expensive, dedicated equipment. We can collect anecdotal information as we try the purifier in our home, but testing its speed or ability to remove pollutants is hard to put a value on.
Part of having a purifier is peace of mind. Poor air quality can be especially harmful to kids, and it makes us feel better knowing something is working in there to keep the air safe.
This purifier also has active carbon in the filters, which can help absorb foul odors. We tested it in the kitchen while cooking and in the baby room, where there can be other smells, and the Purelle air purifier made a notable difference.
With its price, Thread support, and affordable filter cost, this has jumped to the top of our recommended air purifiers.
The biggest reason to choose something else is that the compact size makes it ideal for small to medium-sized rooms. Bigger rooms are better served with a much larger device.
Assuming you're a HomeKit user with an adequately-sized room, the AirVersa Purelle is an excellent choice.
AirVersa Purelle - Pros
Compact, clean design
Touch-sensitive top display with dimmed night mode
Air quality monitor as well as purifier
Three-stage filtering with active carbon
Full support for Apple Home
Connects via Thread and acts as a Thread router
Affordable filter replacements
AirVersa Purelle - Cons
Not suitable for large rooms
Colored light is too vivid
Rating: 4.5 out of 5
Pick up the AirVersa Purelle air purifier with Thread for Apple Home on Amazon for $189.99, though it is currently on sale with the clipped coupon for $170.99.