Always-on display more customizable in iOS 16.2 beta 3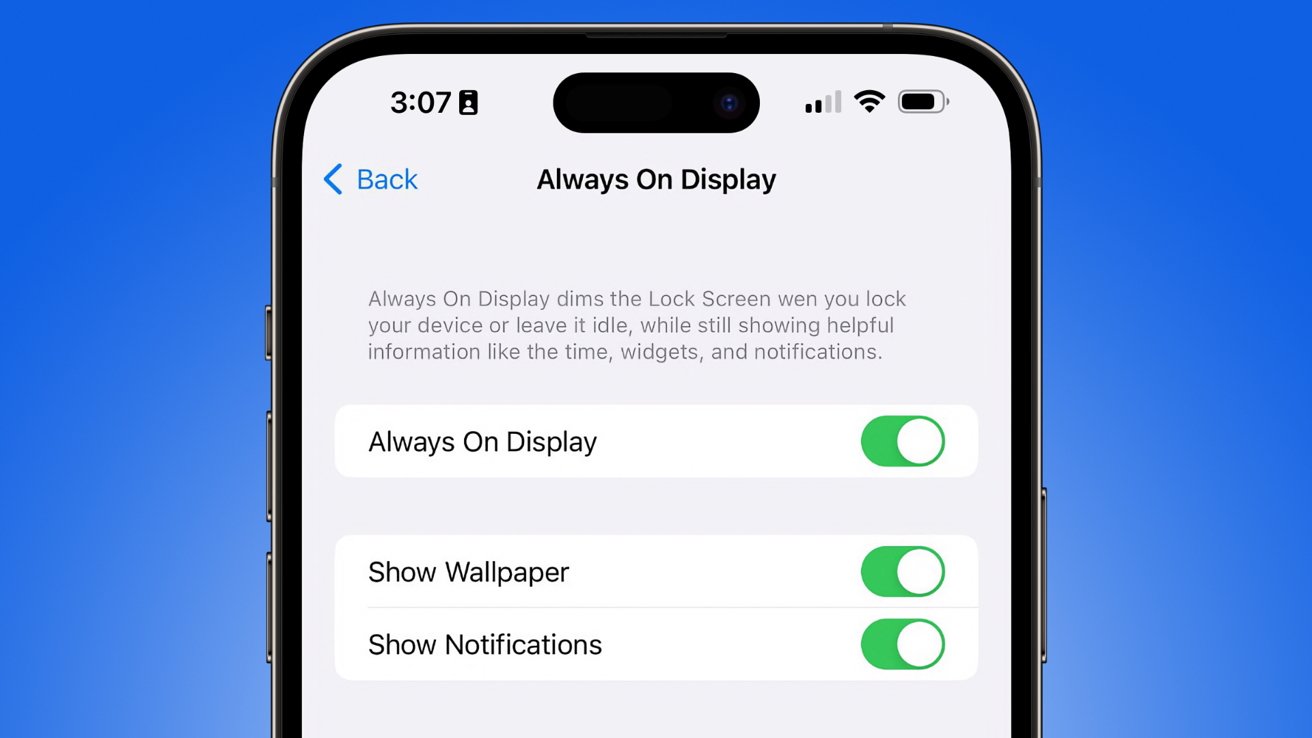 Users will have the option to toggle off the wallpaper or notifications for the iPhone 14 Pro always-on display in iOS 16.2.
When Apple introduced the iPhone 14 Pro with an always-on display, users were quick to point out that the feature was a little overwhelming for some. The screen showed a dimmed version of the wallpaper, widgets, Live Activities, notifications, and the clock.
The iOS 16.2 developer beta 3 introduces a new set of toggles in Settings to give users a little more control over what is shown in the always-on mode. Previously, users could only turn the feature on and off, with no option to remove specific elements.
One toggle removes the dimmed wallpaper, replacing it with empty black space. The widgets, clock, and other elements are still visible with this toggle turned off.
The second toggle is for notification display. If this is toggled off, users won't see notifications on the always-on display.
These simple controls may provide some relief to customers who disliked the always-on effect before. Many users also complained of battery drain from the feature, opting to turn it off completely. Perhaps removing the wallpaper will be enough to address battery concerns.
Apple is expected to release iOS 16.2 sometime in December. It is currently in its third developer beta with the third public beta soon to follow. Apple and AppleInsider do not recommend installing beta software on primary devices.