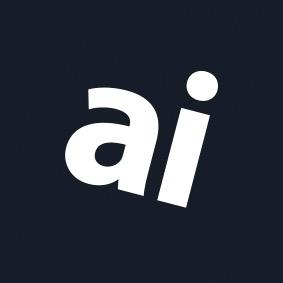 Why you can trust AppleInsider
Jackery Explorer 240 power bank review: Portable power in a pinch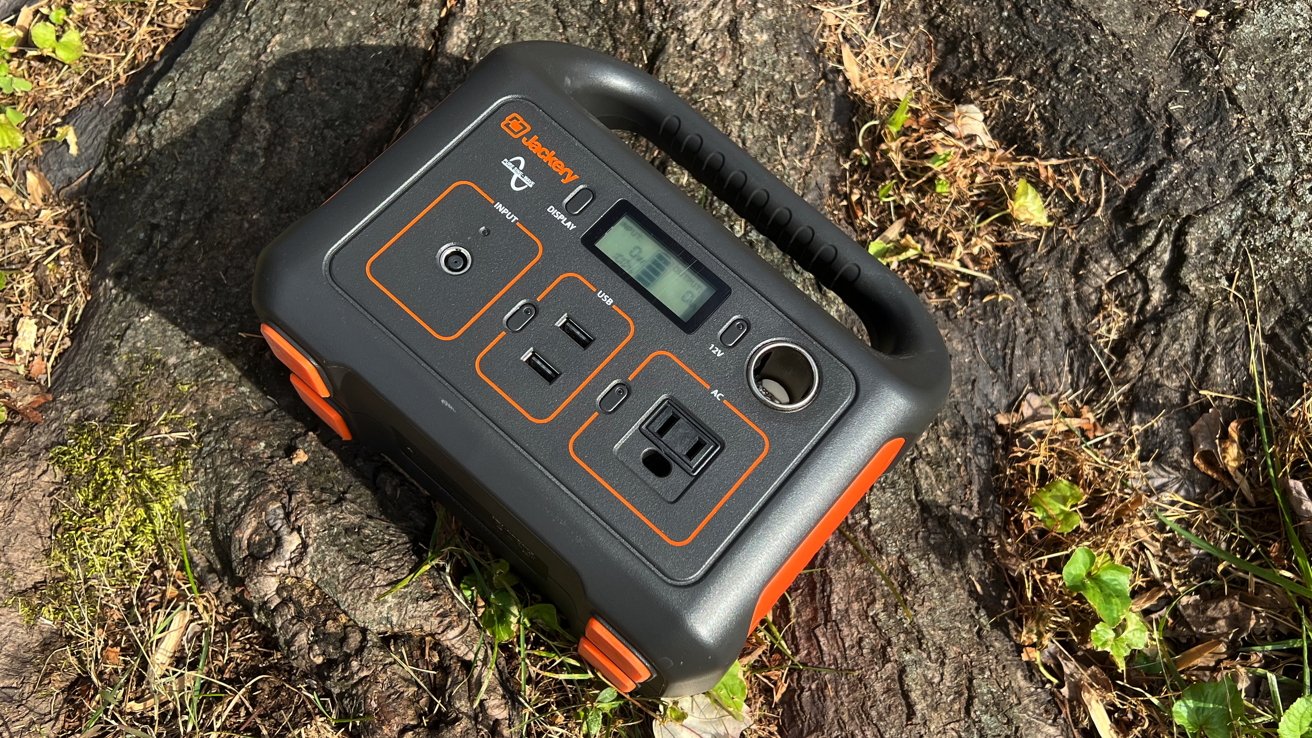 Jackery Explorer 240 Portable Power Station
4.0 / 5
---
The Jackery Explorer 240 is a compact way to haul enough power for brief off-grid adventures or as an emergency short-term energy source in a crisis.
In recent years, consumers have been given a lot of choices when it comes to supplementary battery power, with many options available depending on their needs.
At the low end are highly portable power banks that can recharge an iPhone a few times while able to be carried in a bag. Those with higher demands could go for much bigger power stations, some of which can easily handle power tools for a long time, and act as a home's battery backup.
The Jackery Explorer 240 Portable Power Station fits in toward the middle of the range. It can provide a decent amount of power to devices while still being small enough to carry around without too much difficulty.
Jackery Explorer 240 - Portable power
Dressed in dark grey and orange, the Jackery Explorer 240 is best described as lunchbox-sized, 9.05 inches long, 5.24 inches wide, and 7.87 inches tall.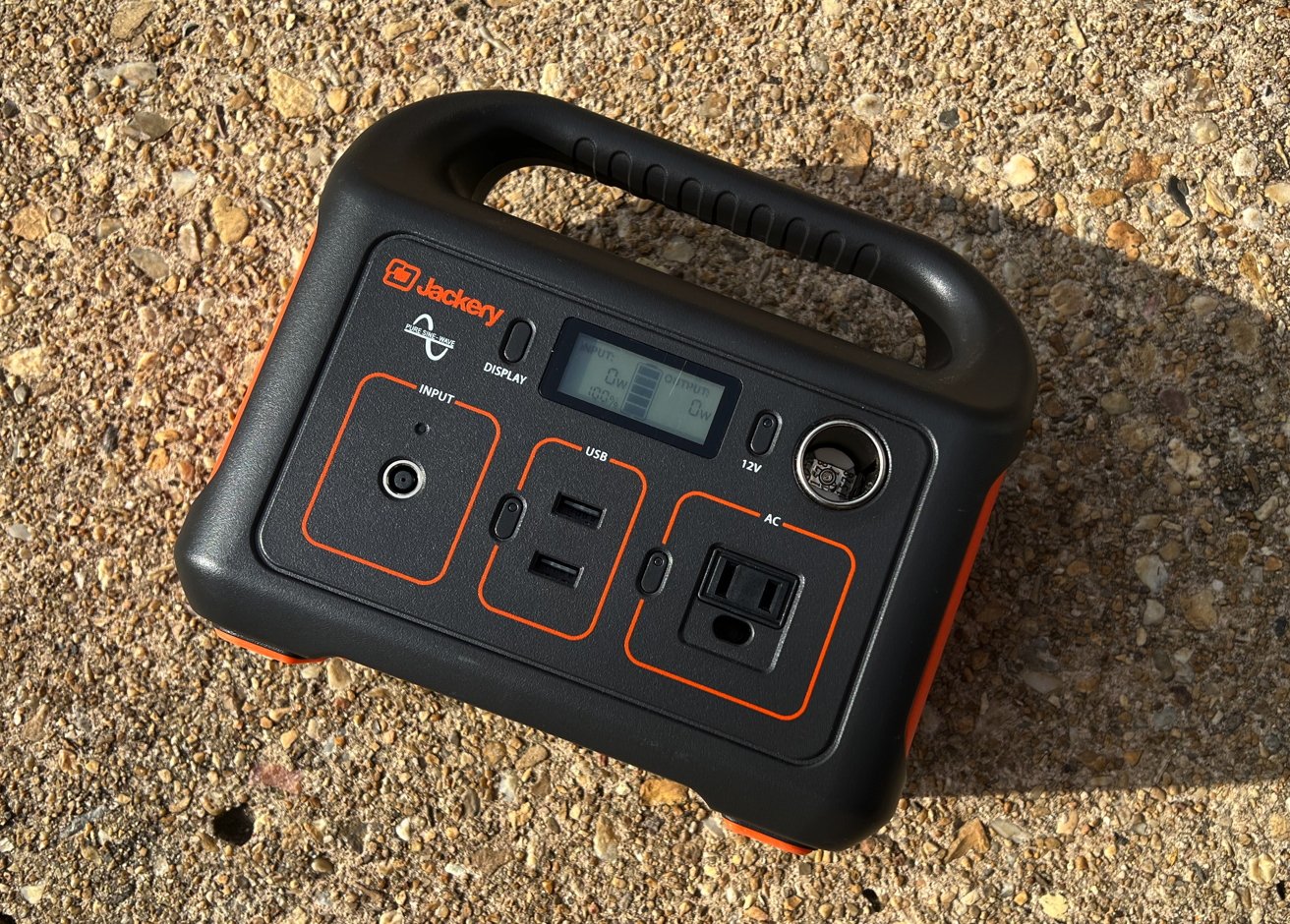 A good two inches of that height is consumed by a chunky handle, making it very easy to carry around. While space could've been saved by using a fold-down handle, molded as part of the casing is a secure way to lug it about without worrying about hinges breaking after too many bumps.
It's not quite lunchbox-like when it comes to weight — it's 6.6 pounds. However, this is still easy enough to pick up and move without too much effort.
Even children can haul this without too much fear they'll damage anything. It's a durable plastic enclosure, with few elements that could break off or be damaged from a kid-sized tumble.
We've dropped it a few times, and it has fallen out of an under-wheelchair hammock once or twice. So it's none the worse for the wear.
Jackery Explorer 240 - ports and charging
Despite being a small unit, it still offers a lot of power in a compact size. As the 240 in the name suggests, the Explorer 240 has a 240-watt-hour lithium-ion battery pack, operating at 14.4V, delivering 16.8Ah.
That battery has a lifecycle of 500 charges to an 80%+ capacity. There's built-in surge and spike protection, a battery management system, over-voltage protection, and short circuit protection.
All of the main controls and ports are to the front, with an LCD display showing details like how much charge it has and the input and output levels it is managing at a time.
The port list includes an AC outlet capable of 110V, 200W power, and 400W at peak, backed by a pure sine wave inverter. We've measured output using a borrowed Fluke 289 Multimeter with the help of an electrical engineer, and all is well and as described.
Two USB Type-A ports can output at 5V, 2.4A, and a 12V, 10A DC car port. So, it's a little short for gadgetry out of the box, but it's easily adaptable to your needs. Each outlet has a button to turn the power on and off.
The unit is also actively cooled, with what looks like an 80-millimeter fan inside. It's very quiet and imperceptible outside and only barely noticeable inside.
As for how much power you can get out of it, the unit documentation claims it can supply four recharges of a drone, "about three recharges" of a "12-inch MacBook" similar to an M2 MacBook Air, 24 recharges of a smartphone, and can power a 60W TV for about 3.5 hours.
In our testing, this is about right. For example, we got two full charges for a 16-inch M1 Max MacBook Pro, about 25 charges of an iPhone 14 Pro, and extra mileage out of a wheelchair — but more on that in a bit.
We've also used it for backup in a thunderstorm. We've got fiberoptic internet in this house, and its own battery kept the ONT alive. The Jackery Explorer 240, though, managed to keep our router and Wi-Fi running after a particularly bad outage for 19 hours.
Fortunately, the power came back on after just over 20 hours. We'd have made it if we thought to turn the battery off overnight.
Jackery Explorer 240 - Recharging
Getting power out of the Jackery Explorer 240 is obvious, and getting it in is just as simple. Jackery does include a car charger cable and an AC cable in the package, so you can recharge it with a vehicle or from a house outlet.
Jackery says the AC adapter can recharge the battery in 5.5 hours, while the 12V car adapter can do so in 6.5 hours. This is about right — we saw about 5 hours and 10 minutes from the wall and 6 hours and 41 minutes from our van from empty.
If you're off-grid and away from major power sources for some time, Jackery does sell SolarSaga 60W solar panels separately as a green charging option. The company says that using the panels can take up to 7 hours, depending on the weather, but it does at least prolong the time you can stay away from civilization for a while longer. Unfortunately, we were not able to test this.
And, if you have power like the aforementioned solar, or AC at home, you can "float" the battery. It will accept a charge, and discharge at the same time. So, if you want, you can use it as an ersatz uninterruptible power supply for your computer when you're not roughing it.
Extra power in a pinch
The Jackery Explorer 240 Portable Power Station obviously isn't going to rescue your entire home if it's in the middle of a power outage. It's also probably overkill if you want to recharge your iPhone while on a day trip somewhere. There are more convenient, pocketable batteries for that.
Where the Jackery Explorer 240 fits in life are situations where you have one reasonably large device that needs juice, or more likely, lots of smaller devices requiring power, overnight or for a weekend.
You may want to avoid bringing along a television or a refrigerator to go camping if this is your main power source. But, something like the Jackery Explorer 240 will keep your MacBook Pro — or better yet, for this use-case, an iPad — topped up and usable for your entertainment needs.
We use it as a backup power source for a powered wheelchair, and it gives us about 15 more miles of range from full to empty. Of course, this is spot charges here and there when stationary, as the wheelchair in question won't charge and drive simultaneously.
If you need a sizable capacity of power that you can easily put into the back of the car for a weekend away from home, the Jackery Explorer 240 is a cost-effective option to keep the lights and your iPhone on while in the middle of the woods.
Jackery Explorer 240 pros
Light, and easy to move
Cost-effective in its battery class
Can be used as an uninterruptible power supply at home
Jackery Explorer 240 cons
Two USB-A, no USB-C
Not storage friendly, because of that rounded handle sticking out the top
Score: 4 out of 5
Where to buy the Jackery Explorer 240
The Jackery Explorer 240 is available for $219 from the Jackery website.
It is also available from Amazon for $180.39 at the time of publication. Deals may be residual from Cyber Monday, so act fast for that low price.