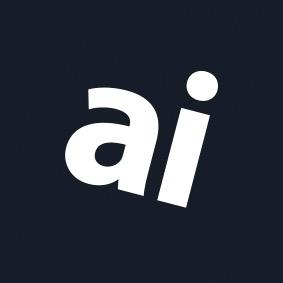 Why you can trust AppleInsider
Couchmaster Cybot review: an expensive couch prison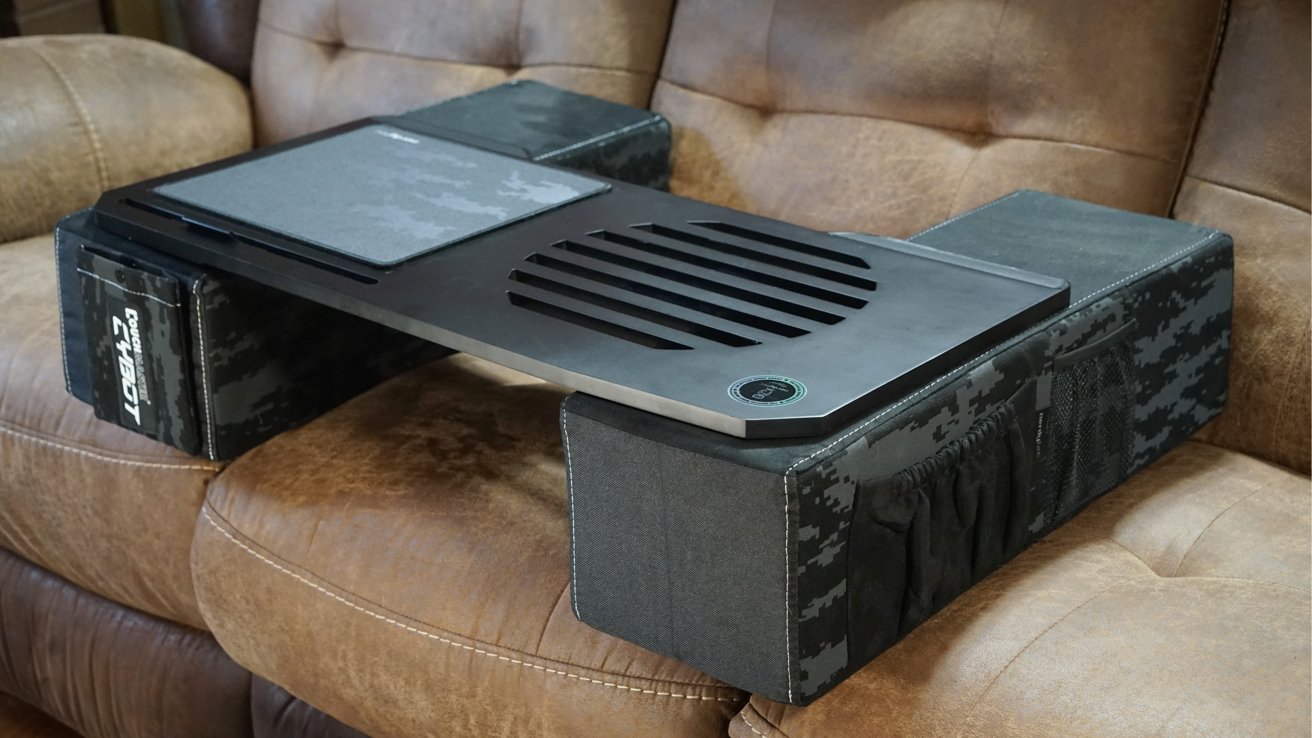 Couchmaster Cybot
2.0 / 5
---
The Couchmaster Cybot is an awkward workstation that doesn't seem to fit any use case well enough to justify the high price.
The idea behind a couch desk or lap desk is simple enough — provide a surface that is accessible and ergonomic to working while seated away from a dedicated table. It should support a notebook or keyboard and offer some kind of perk, like comfort, cable management, or power.
The Couchmaster Cybot provides almost none of these. It is an overly large, expensive, three-piece system that doesn't physically connect, and somehow it costs $156.
We can see how such a product should theoretically work and that some people may find it useful. However, in our testing, we found it to be a frustrating product created with too many expectations placed on the user.
This opinionated product asks the user to conform to its design. And the opinion it has on lap desks goes against how we sit and work comfortably.
Couchmaster Cybot design
The Couchmaster Cybot is a three-piece lap desk. It consists of two fabric pieces that resemble the arms of a couch and a wooden desktop.
The cushions are made from soft-touch fabric with plain dark material on top and a gray tech-camo pattern across the sides. There are no other color options, and the nicest thing we can say about the design is that it is tacky.
The left-side cushion has two netted pockets for storage. One could hold cables, and the other is suitable for a bottle or can. An adhesive pocket for optional mouse storage is included and can be attached anywhere.
There are zippers that run down from one end to the other of the cushions, but photos on the Couchmaster website would never let you see them. They are inexplicably invisible from any angle on the site, despite having to show up at some point.
The black wooden desktop is made from bamboo, which seems to be the justification for the high price. It is pretty thick and heavy, but that may be necessary, given the desk's design.
There are ventilation holes in the side of the desk intended for a laptop and a large flat surface for a mousepad that's included in the box. A small groove in the top right is meant for holding a tablet.
The Couchmaster Cybot is designed as a three-piece system. The pieces do not interlock in any way, so users will place the cushions on their couch, then sit with the desktop straddling the cushions.
Using the Couchmaster Cybot
Once everything is set up, the Couchmaster Cybot can be kind of comfortable. The cushions provide good support, and the desk feels sturdy.
However, you're sort of locked into a specific seating position and can't move much. Getting up and sitting back down is an entire process on its own, and adjusting your position can become quite precarious.
Sitting with the desk
If you're a bit younger, sitting very still in a slightly reclined position is easy, even for hours at a time. That ability disappears as you get older, and the Couchmaster Cybot certainly doesn't expect you to move much.
Our couch is firm, so you sit relatively high and don't sink into the cushions. Even so, the desk feels like it sits a little too tall, and our arms sit in a way that makes our shoulders hike up a bit.
People with couches that sag won't be able to use this desk comfortably.
The cushions are also quite large, to the point that the setup doesn't really let anyone else fit on a three-seater couch — at least not comfortably.
We couldn't use the Couchmaster Cybot on the ends, only on the center cushion. The couch arms were too low to use just one side of the Couchmaster Cybot arms with the desk piece balanced on the couch arm.
With these limitations, we were locked into a single position to use this desk.
Working at the desk
We set up the desk similar to the product photos shown on Couchmaster's website. Our 14-inch MacBook Pro sat over the vent holes on the left, and an iPad mini fit within the slot on the right.
First, this is an awful arrangement. We have no idea why Couchmaster would expect people to use the notebook skewed to one side — except maybe gamers.
Moving the laptop to the center of the desk is an option, but the mousepad that is now stuck to the desk creates an uneven surface. The MacBook sits at an obvious tilt when centered. We could have gone without the mousepad, but we wanted to set it up as the website suggested.
The tablet holder is next to worthless, as the iPad mini easily falls over and out of the holder at the slightest movement. It has to lay in landscape orientation to stay in the slot, and even then, barely.
We're ready to admit that maybe this product just isn't meant for us. It seems to skew towards teenagers, perhaps, especially gamers.
We game on a console and don't use a mouse and keyboard setup for controls. This desk seems purpose-built for that setup.
Should you buy the Couchmaster Cybot
For anyone seeking to work from a notebook on their couch or bed, the Couchmaster Cybot is not the way to go. There is a multitude of lap desks and couch desks that are infinitely better and cheaper than this product.
Gamers who like camouflage objects might want the Couchmaster Cybot, but only those who game with an external mouse and their laptop skewed to the side. It doesn't seem very ergonomic in any case.
The price and size make it hard to justify. We only described using the product — storing such a large couch desk is a chore on its own.
Couchmaster Cybot Pros
When everything is set up, it is somewhat comfortable
Couchmaster Cybot Cons
Camouflage is certainly an opinionated choice and the only one you can make
Huge footprint for use on the couch and storage
Nonsensical desk layout is an ergonomic nightmare
Can't help but feel trapped in a three-piece desk that takes effort to arrange every time you stand or sit
Rating: 2.0 out of 5
The only reason the Couchmaster Cybot gets a 2.0 is because it does function as a desk, just poorly. We can't recommend it to anyone who needs to work from their couch.
Gamers who use an external mouse might find this more of a 3.0, but only if you're ok with the size, price, and design.
Where to buy the Couchmaster Cybot