Bezalel Prelude XS & XR Review: Giant MagSafe battery & charger system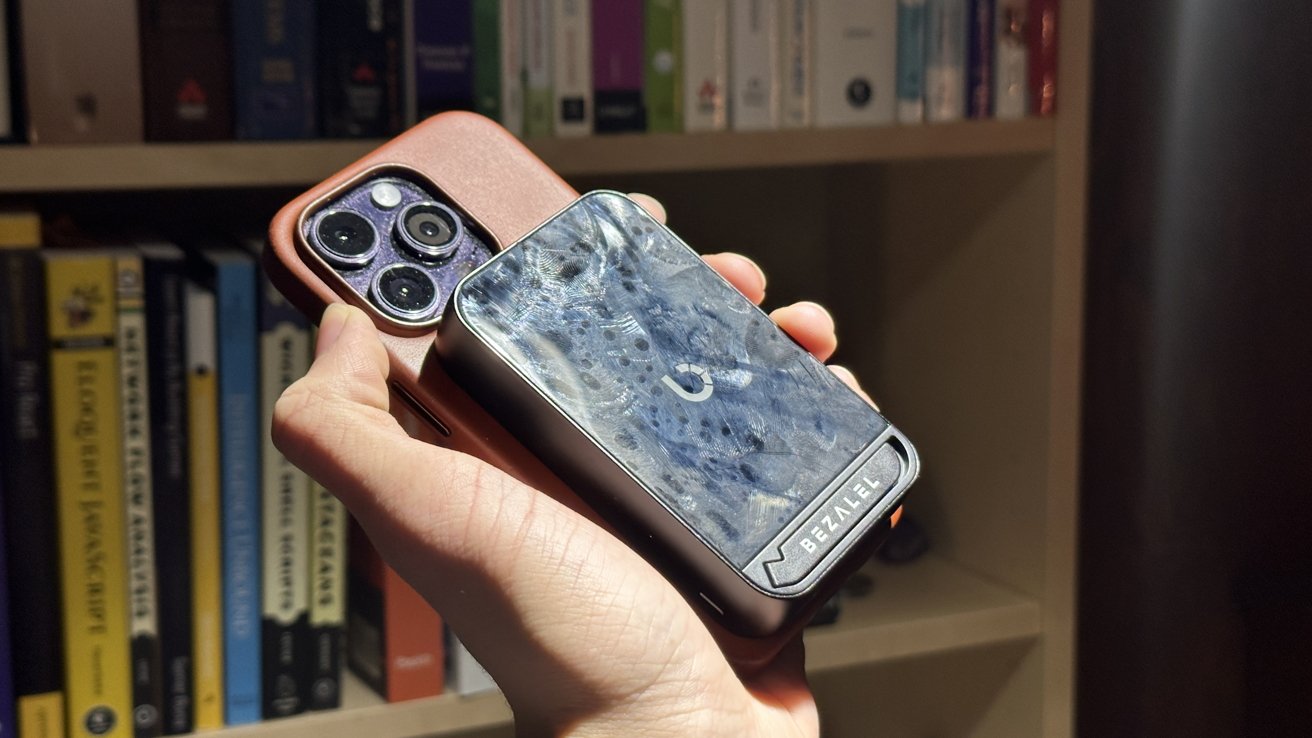 AppleInsider may earn an affiliate commission on purchases made through links on our site.
The Prelude X series is a two-unit combo that tries to solve the problem of managing wires when it comes to charging your iPhone.
There's no shortage of MagSafe charger accessories. Apple has its own, and other manufacturers have jumped in with their own takes on what can be done with the attachment technology.
Launching on Kickstarter, the Prelude X series by Bezalel is another set of products with their on take on Qi, the MagSafe magnet ring, and USB-C to charge your iPhone.
Prelude XS
The Prelude XS is an AC plug MagSafe charger that also features a USB-C port on the bottom, allowing you to charge two devices at once, including the Prelude XR. The MagSafe charger on the front is up to 10W and the USB-C port charges up to 27W.
The charge time on the MagSafe is decent, and the USB-C charges iPhones and iPads effectively.
The XS makes for an efficient and portable charging station if you frequent airports or coffee shops, or for anyone who needs a wall port to charge multiple devices.
Prelude XR
The Prelude XR is a wireless MagSafe charger and power bank with 10,000mAh. It features the MagSafe charger, a Qi charger, and a USB-C outlet for both charging and being charged. The MagSafe charges up to 15W, the Qi charger up to 3W, and the USB-C up to 19.8W.
Weighing in at 81 ounces, the XR is bulky and heavy as far as MagSafe accessories go. Picking up your iPhone with the XR attached is awkward. The built-in kickstand is welcome, and offsets this somewhat.
Another feature is the button on the side to activate MagSafe or Qi charging. This can be a hassle or benefit depending on if you're prioritizing convenience or battery rationing.
As for the charging, the XR has a lot of versatility, but with mixed charging results. The MagSafe charger is on the slower side, getting a iPhone 14 Pro from 50% to 100% in roughly an hour and a half.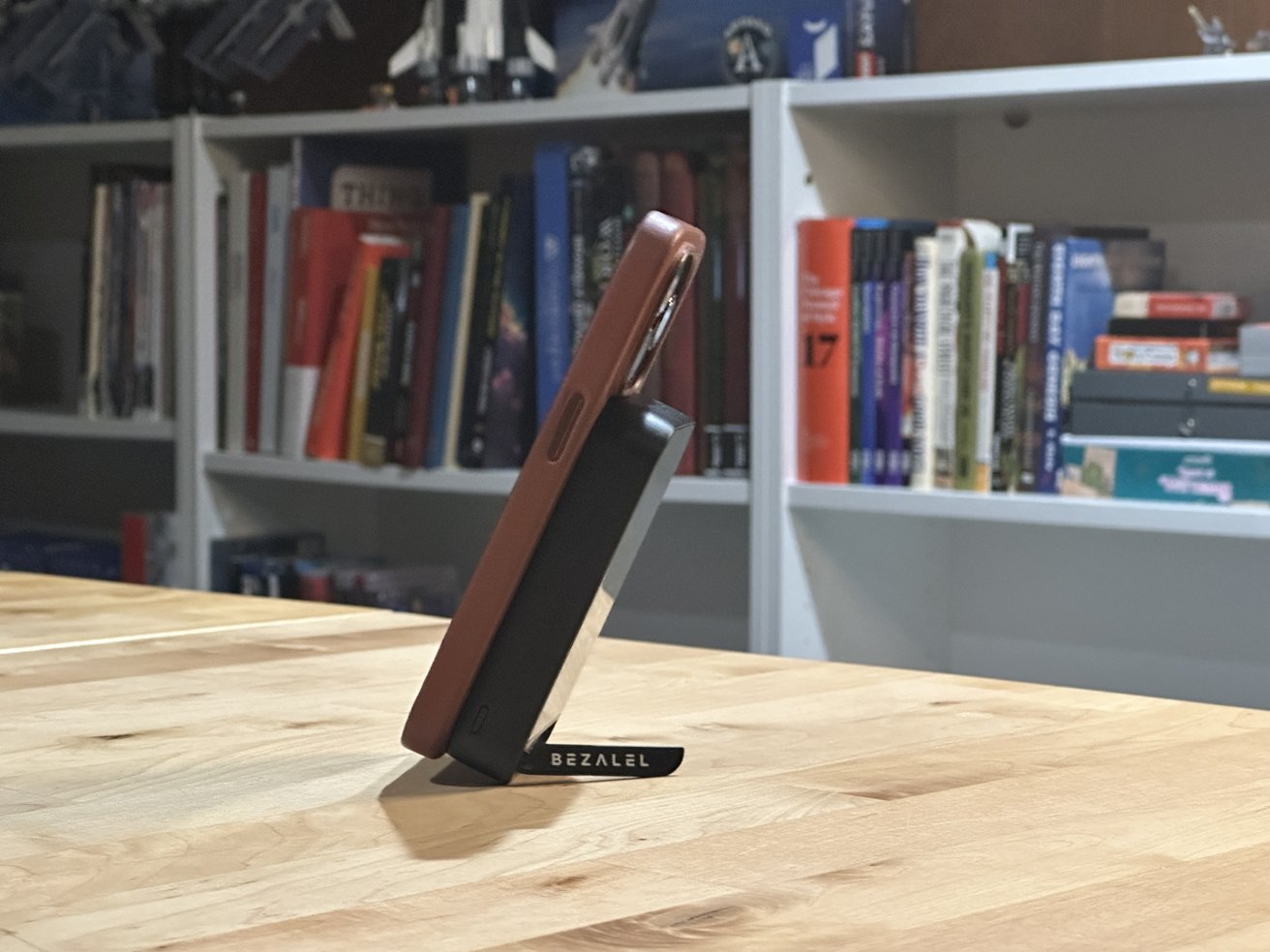 The Qi charger is slightly awkward to use for iPhones as you have to have the XR in landscape and move it right beneath the camera bump for the charging to kick in. For AirPods, however, it works perfectly as a quick boost and charge-up if your AirPods are low or die in the middle of the day.
The USB-C charger works well if you use the XR as a regular battery charger. The unit's 15W to 19.8W guarantees a good charge rate if you need power ASAP.
The power in the XR is in charging multiple devices simultaneously. Specifically, it uses MagSafe to charge your iPhone, Qi for your AirPods, and USB-C for your iPad to charge at the same time with minimal clutter.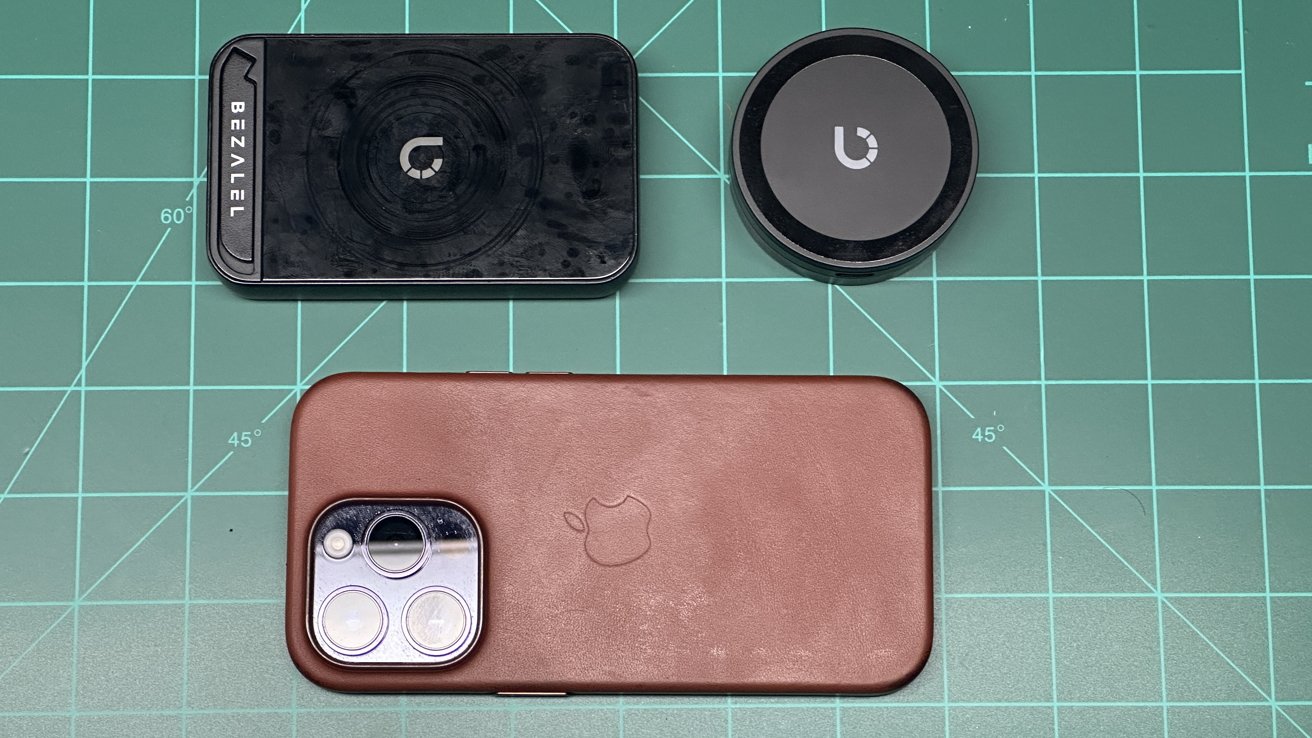 However, the XR needed a charge after fully charging Gen 2 AirPods and bringing an iPhone 14 Pro from 50% to 100%. We don't recommend use of the XR to bring all your mobile devices from 0% to 100% at the same time.
Niche, but fun
The Prelude X series is a good pair of charging accessories for travel or mobile needs. Although, the XR's size and weight and the XS' use as a wall charger make it difficult to justify them as daily carries for those who pack light.
We appreciate its versatility. But, for the price of the X series, most will get more steady — and comfortable — charging from a less chunky battery pack or MagSafe charger.
Prelude XS & XR - Pros
XS - Super portable
XS - Efficient
XS & XR - Versatile charging options
Prelude XS & XR - Cons
XS & XR - Niche, best for travel
XR - Bulky and heavy
XR - Slow MagSafe charger
The Prelude XS and XR are currently available on Kickstarter. Both products can be purchased in a package deal for a $99 pledge, with estimated delivery in February 2023.
The project is fully funded. It is still a Kickstarter, though, and there are no guarantees on delivery. However, this is not Bezalel's first project.