Year of the Rabbit AirPods Pro on sale in China, Taiwan, Hong Kong, Macau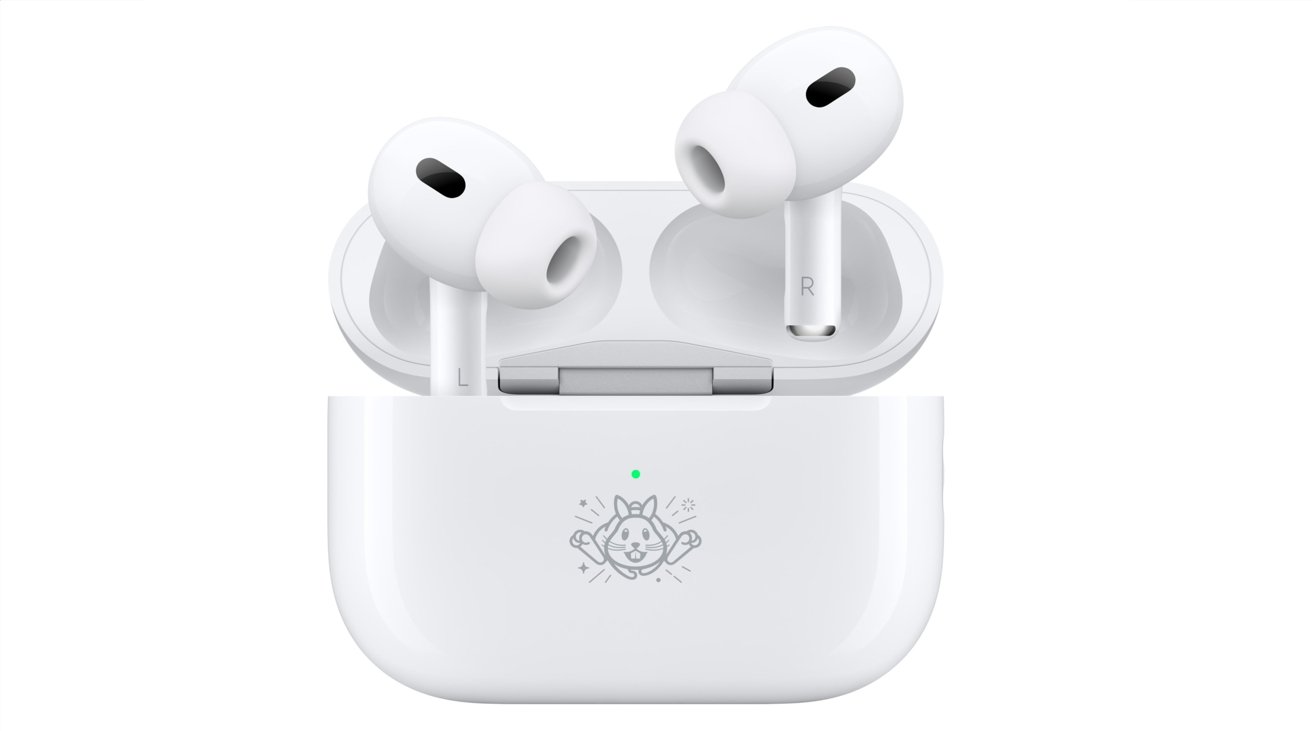 To mark the Chinese New Year, Apple is releasing a limited-edition Year of the Rabbit version of the AirPods Pro in four countries in Asia.
The Chinese New Year takes place on January 22, 2023, and Apple is capitalizing on the event with customized versions of its hardware. The latest launch is for a limited-edition release of AirPods Pro, personalized for the occasion.
The Year of the Rabbit variant of the AirPods Pro aren't hugely altered from the normal version. The charging case gains a special Year of the Rabbit engraving of the mammal running toward the viewer, while the retail box has the same image on the side in red.
Available in China, Taiwan, Hong Kong, and Macau, the special AirPods Pro cost RMB 1,899 ($275) in China, while in Hong Kong, they're HK$1,849 ($237).
The model will be limited to two units per customer, and will be sold until stocks run out.
AirPods Pro aren't the only products to benefit from a special edition for the Year of the Rabbit. In Japan, a two-day promotion provided 30,000 customers who bought specific iPhone an 8,000 yen gift card and a limited-edition AirTag, complete with rabbit engraving.
AppleInsider will be covering the 2023 Consumer Electronics Show in person on January 2 through January 8 where we're expecting Wi-Fi 6e devices, HomeKit, Apple accessories, 8K monitors and more. Keep up with our coverage by downloading the AppleInsider app, and follow us on YouTube, Twitter @appleinsider and Facebook for live, late-breaking coverage. You can also check out our official Instagram account for exclusive photos throughout the event.