Crime blotter: De Niro's iPad almost stolen, Apple Store robbed twice in one week, more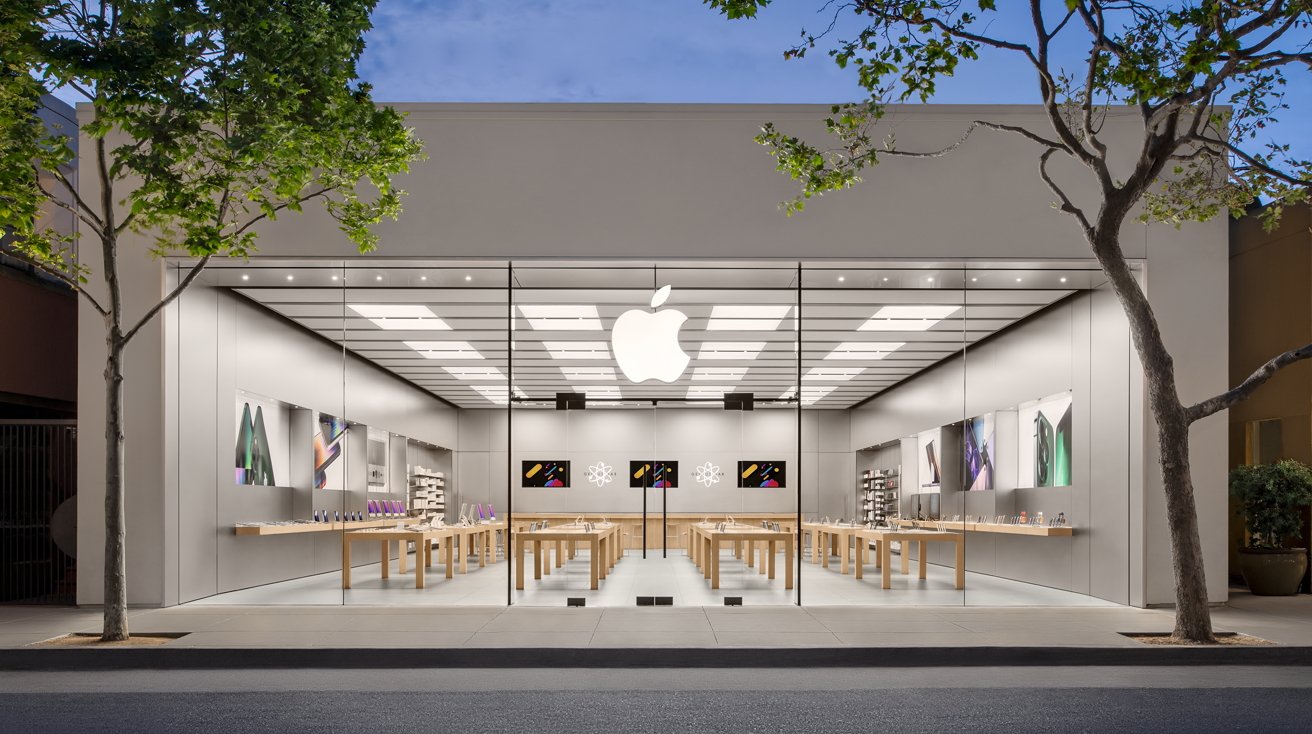 In the latest Apple Crime Blotter, British Parliamentarians can't stop losing Apple devices, Robert De Niro's iPad was targeted for theft, and an iPad is switched out for a piece of tile on TikTok.
The latest in an occasional AppleInsider series, looking at the world of Apple-related crime.
Apple Store in Berkeley robbed twice in one week
The Apple Store in Berkeley, Calif., was robbed twice within a span of days in mid-December. According to CBS News, one of the thefts entailed a trio of suspects entering the store, taking 40-50 iPhones from the display, and rushing out into a waiting car.
The other theft, the previous Friday, was carried out by five perpetrators, who took "a dozen" iPhones.
"Highly organized" theft takes 50 Apple Watches from New Hampshire Best Buy
More than 50 Apple Watches, valued at $17,000 were taken from a Best Buy in Manchester, N.H., in late November.
NBC Boston reports the theft entailed the thieves taking the items from a storage area. Police described it as similar to other crimes that have recently taken place at Best Buys in the state.
British lawmakers have lost many iPads and iPhones this year
Members of the British House of Commons and House of Lords had 32 government-issued gadgets, including iPhones, iPads, and laptops, go missing in 2022 up until November. According to Metro, the gadgets, many of which may contain sensitive material, have been stolen, left on airplanes, and forgotten in taxis.
House of Commons members alone, the newspaper said, have lost nine iPads with cellular data this year.
Woman arrested for trying to steal iPad, Christmas gifts from Robert De Niro
A 30-year-old woman was arrested on December 18 on charges that she broke into the Manhattan home of actor Robert De Niro and attempted to steal several items, including an iPad and the actor's Christmas presents.
CNN says the arrest was made at around 2:45 a.m., after the woman had entered the home, although she did interact directly with the actor.
Police described the woman, who has a record of 27 arrests, as "one of the top five burglars in the precinct." They also called the case an example of weaknesses in New York's recent bail reform.
New York Mayor Eric Adams stated in an interview with The City that "no one is going to Rikers because they stole an iPhone, in a store somewhere." This was disputed by City Council member Tiffany Caban, a former public defender, via Twitter.
Local thefts of Apple items lead police to "South American organized theft group"
Some recent thefts of items from the cars of people in northern New Jersey, who had recently shopped at Apple Stores, led authorities to what they characterized as an international organized theft ring, TP Into Paramus reported.
In early November, a woman bought a computer at the Apple Store, which was stolen from her car on a subsequent visit to Dick's Sporting Goods. Two men were arrested for that crime and charged with burglary to auto, possession of burglary tools, and conspiracy.
The arrest followed a stakeout of the Garden State Plaza Shopping Center, and led police to describe the suspect as belonging to "a South American organized theft group."
Viral video claims iPad was switched out with cement tile
In a viral video on TikTok, a woman claimed that when her husband purchased her an iPad from Target as a gift, she opened it and discovered that an iPad-shaped cement tile was in the box instead.
In the comments, TikTok users theorized that a previous buyer had bought the iPad, kept it, and "returned" the box with the tile in it, and the store hadn't done the diligence to confirm that the iPad was still there.
In a follow-up post, the original poster said she received a replacement from Target.
Man arrested for stealing iPhone, selling it at a kiosk
A 25-year-old man in Florida has been arrested for stealing an iPhone 11 from a woman and later selling it to an ecoATM kiosk at a Walmart.
According to Villages News, the iPhone's owner provided the serial number to the Sumter County Sheriff's Office, and there was a hit on the number soon after. Meanwhile, the ecoATM took photos of the suspect, who also showed ID.
iPhone tracking helps catch man who stole security cameras
A burglar who police say broke into a Western Pennsylvania home was charged for the theft of an iPhone as well as security cameras, which recorded him while he was stealing them.
Trib Live reports the 30-year-old man was charged with two counts each of theft and receiving stolen property, and a count of burglary, as well as additional misdemeanor counts of theft, receiving stolen property, and criminal mischief. He's also accused of stealing two firearms from the home, where he told police he had lived with a roommate.
The other man living at the home was able to access the feed from Ring cameras, which the report says showed the man carrying out the thefts. During the police's questioning of the man, the iPhone alarm began to ping, alerting police to its nearby location.
More than $9,000 in Apple products stolen from store
Police in Guelph, Ontario, are looking for four men who they say stole $9,000 worth of Apple products from a local store on December 28. The list of stolen items includes Apple Watches, AirPods, an iPad, and Beats earbuds.
According to The Guelph Mercury, two of the men distracted employees while the other pair carried out the thefts from both the store itself and a storage room.
Man in Malaysia arrested for dressing as a woman to steal iPhone from mosque
A 20-year-old man in Malaysia was arrested in December and later pled guilty to charges that he used a "telekung," a two-piece prayer garment, to disguise himself as a woman in order to steal an iPhone X from a mosque.
The Malaysian Insight reveals the man was also charged with stealing a Samsung Z Flip 3 phone from the same location, two days earlier.
AppleInsider will be covering the 2023 Consumer Electronics Show in person on January 2 through January 8 where we're expecting Wi-Fi 6e devices, HomeKit, Apple accessories, 8K monitors and more. Keep up with our coverage by downloading the AppleInsider app, and follow us on YouTube, Twitter @appleinsider and Facebook for live, late-breaking coverage. You can also check out our official Instagram account for exclusive photos throughout the event.