Hands on with HomePod mini's temperature and humidity sensors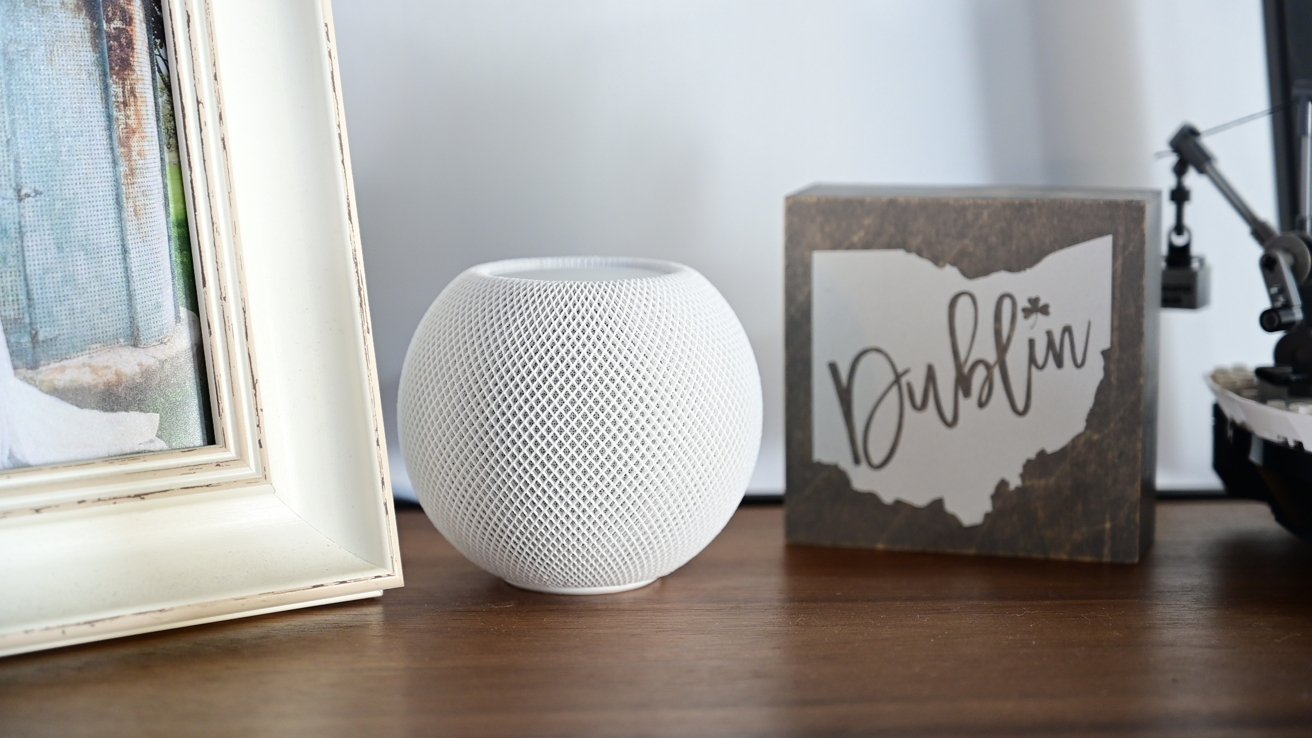 Soon Apple will release a new update for HomePod mini users that brings a slew of new features, such as previously-unused environmental sensors. We tried it out before release.
Apple surprised users with not only the announcement of a new second-generation full-sized HomePod but that the already-available HomePod mini would be getting plenty of new features thanks to a forthcoming update.
Major new feature releases are usually reserved for the big fall updates, but this time we're being rewarded with the feature-packed 16.3 update.
We got a chance to demo the update before its full release to put the new features to the test, including new humidity and temperature sensors that were hidden since launch.
Unlocking HomePod mini's sensors
As we reported shortly after the HomePod mini's launch, it had unused environmental sensors hidden on the inside. At the time, there was discussion on whether Apple would deploy the sensors as a feature or if they'd been abandoned ahead of release.
It appears that Apple intended to eventually activate them as they've done here with the 16.3 update. After updating, a temperature and humidity sensor for the speaker's encompassing room will show in the Home app.
There are many HomePod minis throughout our home and this update provides much more localized environmental data for use with home automations.
Once we updated our HomePod minis, new temperature and humidity appeared for each room at the top as one of the mini in-app widgets.
At first, the sensors only read "calibrating" as they adjusted to the surroundings. After a few minutes, they updated the current metrics for the room.
You can ask Siri about the temperature in a room, create an automation to shut the blinds if it gets too warm during the day, or turn on a humidifier plugged into a smart plug if the humidity drops too low.
These are just a few ideas using the existing HomePod minis or the upcoming second-generation HomePod.
Other new smart home features
Activating the temperature and humidity sensors isn't the only thing Apple delivered with this software update. HomePod mini owners get lots of new functionality that we wanted to put to the test.
Apple says ambient sounds have been "remastered" and sound better and more "immersive." They can also be reported and added to scenes, automations, and alarms within the Home app.
We tried listening to a few of the tracks of white noise, and they were all very pleasant, though we couldn't say we heard a dramatic difference over the previous tracks.
Find My can be used with HomePod to track down your phone, but this update allows it to find people. Just ask, "Hey Siri, where is Faith?" and the HomePod mini will check your Find My app for her location and share it with you.
It conclusively told us that Faith was at home when we tested it. If you have other significant locations added — such as a work location — it can tell you in simple terms, otherwise, it can give you a general idea.
Another great update is the ability to set reoccurring automations just by asking. We tried this with our living room blinds, our bedroom lights, and other popular accessories.
This works just as advertised and makes living with a smart home very intuitive. For example, we said, "Hey Siri, close the living room blinds at 5:30," and just a moment later, Siri confirmed that it would close the living room blinds at 5:30 PM today.
As avid smart home users, this is going to be a game-changer. You can create on-the-fly sleep timers for lights which will probably be our most-used scenario.
If you control a smart home product located in another room or that doesn't visibly change, the HomePod also returns a new audio tone. This is great if you want to control something that you can't see and want to know that it responded and did what you expected.
Available soon
Apple will likely release HomePod software update 16.3 next week ahead of the launch of the new second-generation HomePod on February 3rd.