M2 Pro & Max GPUs are fast — but not faster than M1 Ultra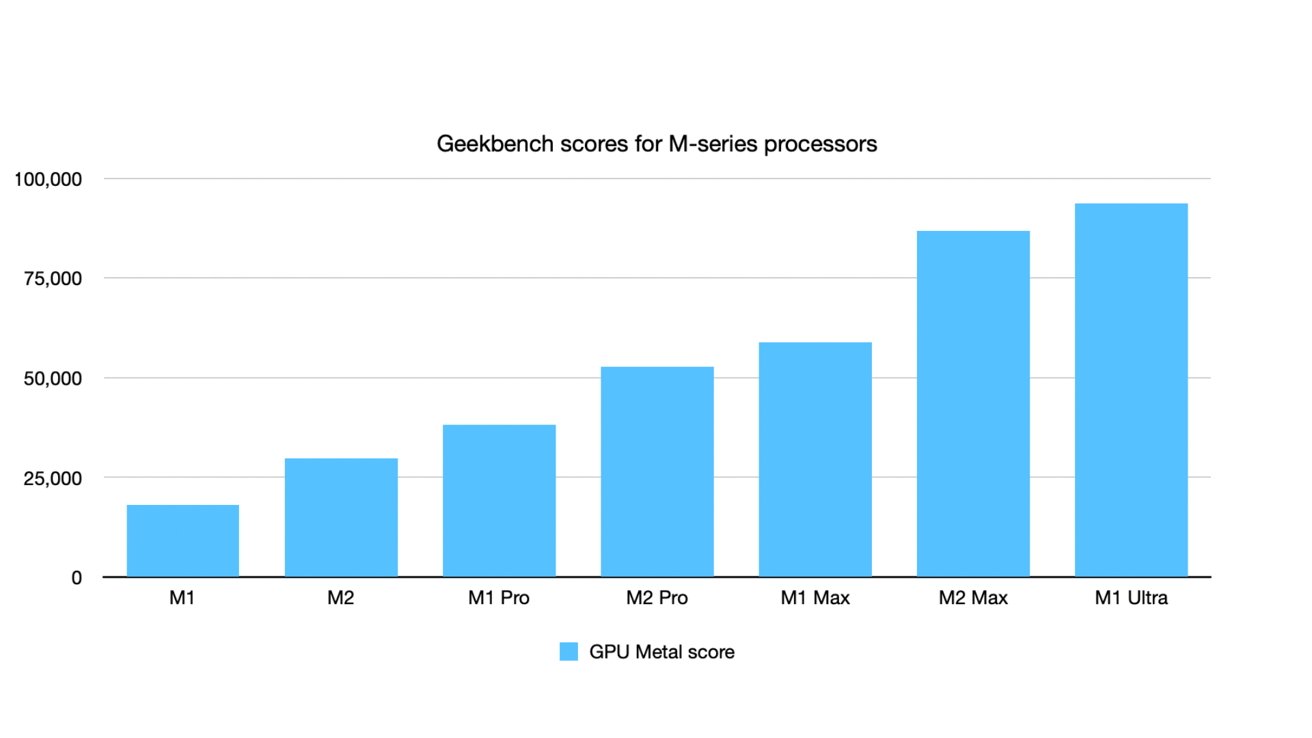 Metal benchmarks for the M2 Pro and M2 Max show a 30% improvement over the previous generation, aligning with Apple's claims about speed boosts.
Reviewers have their hands on Apple's upcoming MacBook Pros, so public benchmark scores are inevitably showing up in Geekbench. The GPU scores show that Apple's claim of a 30% increase in both chips is accurate.
The M2 Pro scored 52691, while the M2 Max scored 86805. That's compared to the M1 Pro scoring 38238 and the M1 Max scoring 58856.
Scores can vary slightly based on environment, battery level, and other active processes.
These scores follow the initial M2 Pro Geekbench scores that show a big improvement over the M1 Pro, and even exceed the M1 Max. The M2 Pro scored 1952 single-core and 15013 multi-core, while the M1 Max scores 1727 single-core and 12643 multi-core.
The M2 Pro can be configured with up to a 19-core GPU, and the M2 Max can have up to a 38-core GPU. The score for the M2 Pro are for the 19-core GPU and 32GB of RAM configuration. The M2 Max test had 64GB of RAM and didn't list how many GPU cores were available.