iPhone 15 Pro may use thinner curved bezels for display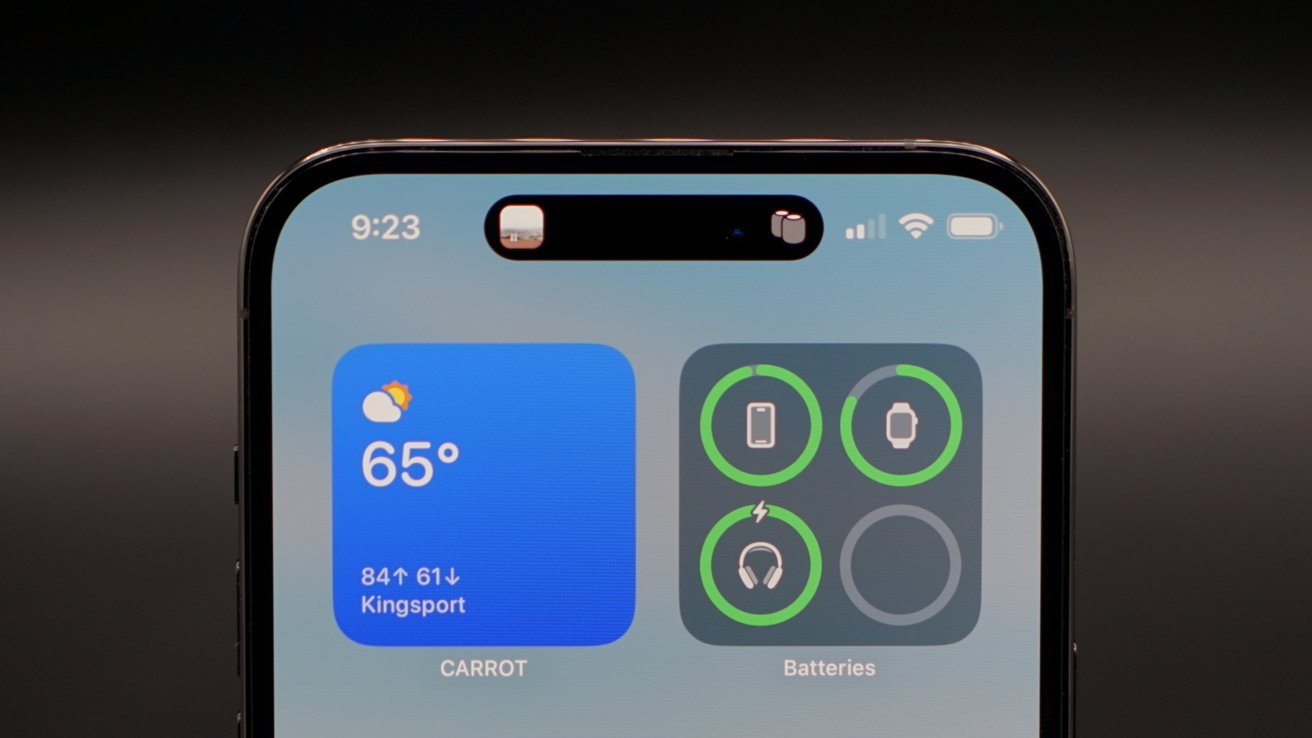 The iPhone 15 Pro will have thinner bezels than the iPhone 14 Pro, and have curved edges, a leaker claims, with the non-Pro models also gaining the celebrated Dynamic Island feature.
Apple's 2023 updates to the iPhone are, as usual, anticipated for the fall, and the rumor mill is flowing. However, as with the iPhone 14 Pro, it seems that the iPhone 15 Pro will be the model to look out for.
According to a source of reliable leaker "ShrimpApplePro" on Twitter, the iPhone 15 Pro will have "thinner bezels with curve edges," departing from the existing fairly flat and uniform appearance for the range. The leaker specifies that the bezels will be curved, but the display itself will stay flat.
Well I have the result for the display design of the iPhone 15 series.
- all iPhone 15 series will have the same display sizes as iPhone 14 series
- pro 15 will have thinner bezels with curve edges, display is still flat tho, only the bezels is curve

— ShrimpApplePro (@VNchocoTaco) January 21, 2023
On the range in general, all iPhone 15 models will apparently have the same display sizes as their iPhone 14 counterparts. This is fairly logical for Apple, since it can reuse designs, processes, and components for another year, saving itself money at the same time.
The non-Pro models will also benefit from the curved edges, though it may be more apparent a change on the Pro generation. The standard models will also have Dynamic Island, a feature introduced in the iPhone 14 Pro.
The same Dynamic Island cutouts will be used in the new generation, the leaker's source claims, with the same Ceramic Shield system also being used. However, there doesn't seem to be a difference in the camera hole, which may indicate there won't be any camera upgrades this time around.
The source also described the iPhone 15 Pro Max as being "very beautiful," with the bezel thinning and curved edges said to create the same effect as the screen on an Apple Watch.
"ShrimpApplePro" has a reasonably good leak history, including one prediction where the Apple Watch Series 8 was said to not receive a redesign, a leak that was deemed accurate when Apple launched the new model. The leaker was also one of the first to propose the iPhone 15 could have a new enclosure design with more curved edges, in a posting from November.