Samsung releases flagship Galaxy S23 smartphone lineup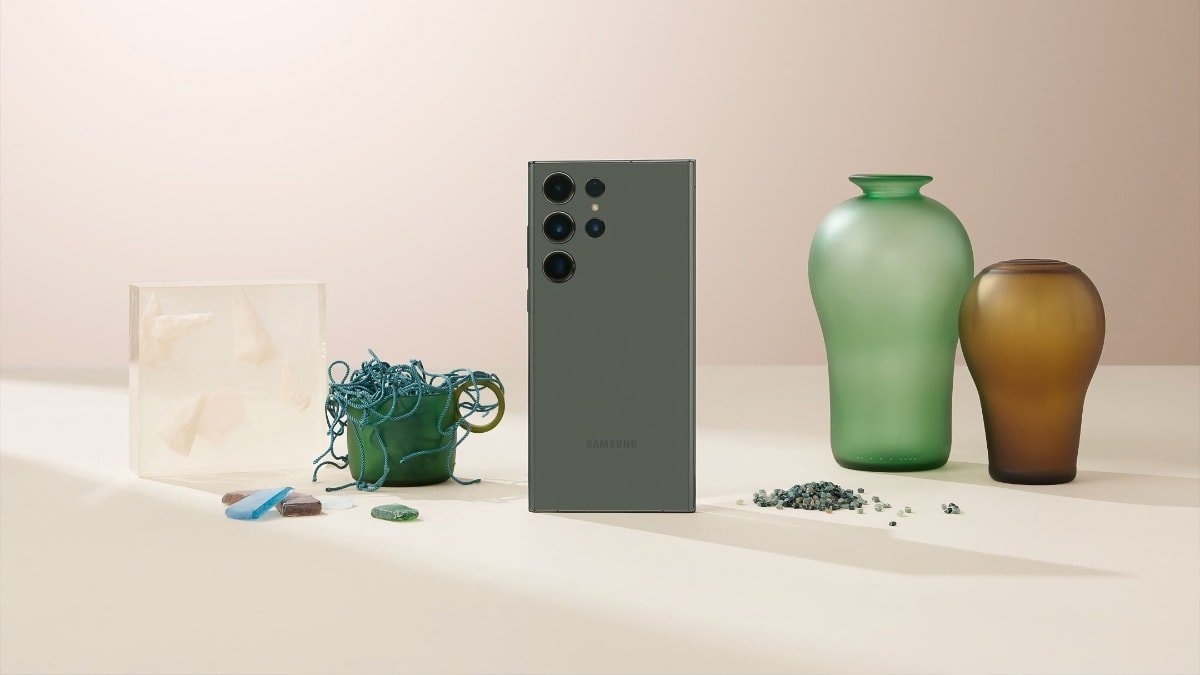 Samsung has launched its newest smartphones, the Galaxy S23, Galaxy S23+, and Galaxy S23 Ultra, designed to compete with the iPhone 14 lineup and other smartphones.
The company announced the new devices at its Unpacked event on February 1, which it traditionally does every year in the first quarter. The latest models bring several upgrades and improvements over the 2022 Galaxy line.
Generally, the Galaxy S23 is the affordable entry-level model, while the Galaxy 23+ is the mid-tier versatile model. At the highest level, Samsung positions the Galaxy 23 Ultra as the opposition to smartphones such as the iPhone 14 Pro and iPhone 14 Pro Max.
Here's what they have to offer.
Galaxy S23 & Galaxy S23+
A second-generation Qualcomm Snapdragon 8 powers both devices, and offers many improvements in artificial intelligence, such as up to 4.35x faster performance than the previous generation.
For example, Qualcomm has integrated its first AI-powered camera processor into the chip. The image signal processor offers up to 200 megapixels in capturing photos and 8K video capture in 10-bit HDR.
In that regard, the primary camera on both models includes a 50-megapixel wide camera with f/1.8, an ultra-wide 12-megapixel lens with f/2.2, and a 10-megapixel telephoto lens with f/2.4 and 3x optical zoom. For the front camera, the Galaxy S23 and Galaxy S23+ offer a 12-megapixel lens with f/2.2.
The display of 6.1-inch display on the Galaxy S23 offers Dynamic AMOLED 2X technology with up to a 120Hz refresh rate. The Galaxy S23+ has the same feautures in a larger 6.6-inch size, and each offers 240Hz touch sampling rate in Game Mode.
The Galaxy S23 starts with 128GB of storage with an option to upgrade to 256GB, while the Galaxy S23+ offers 256GB starting storage with a 512GB upgrade. Both models also provide 8GB of RAM.
The smartphones each have Bluetooth 5.3 and Wi-Fi 6E, a fast networking standard that Apple might add to the iPhone 15 lineup. A USB-C port and NFC round out the connectivity.
Battery life on the Galaxy S23 features a 3,900mAh battery that offers up to a 50% charge in around 30 minutes with a 25W wired adapter. The Galaxy S23+ has a 4,700mAh battery and reaches up to 65% charger in 30 minutes using a 45W adapter.
Galaxy S23 Ultra
The top-tier Galaxy 23 Ultra offers plenty of better features than its siblings. First, the 6.8-inch Dynamic AMOLED 2X, Infinity-O display provides a refresh rate of up to 120Hz in the Ultra, and 240Hz touch sampling rate in Game Mode. It has the same second-generation Qualcomm Snapdragon 8 processor as well with AI-powered features for photography and more.
The primary camera has a 200-megapixel wide camera, which was rumored for the Galaxy S22 Ultra, but it didn't appear in that model. The sensor offers optical image stabilization and an aperture of f/1.7.
At 12 megapixels and f/2.2 aperture, the ultra-wide lens is a 120-degree field of view. The following two cameras are two 10-megapixel telephoto lenses.
The first telephoto lens offers f/2/4 aperture, 36 degrees field of view, and 3x optical zoom. The second lens has an f/4.9 aperture and 10x optical zoom. Both telephoto cameras have optical image stabilization.
Finally, the 12MP front camera completes the photography setup on the Galaxy S23 Ultra. This 25mm lens offers an f/2.2 aperture, autofocus, and 60fps for better images and videos.
Like the other models, the S23 Ultra features fast Wi-Fi 6E and Bluetooth 5.3, along with a USB-C port and NFC. It also has a large 5,000mAh battery.
Pricing & Availability
The Galaxy S23 Ultra, Galaxy S23+, and Galaxy S23 are available for preorder at Samsung.com and BestBuy.com, with units hitting store shelves starting on February 17. Pricing for the S23 starts at $800, the S23+ starts at $1,000, and the Ultra starts at $1,200, although preorder and trade-in incentives are available.
The Galaxy S23 series comes in Phantom Black, Cream, Green and Lavender.