4 Best Methods on how to reset your iPhone when you forgot your password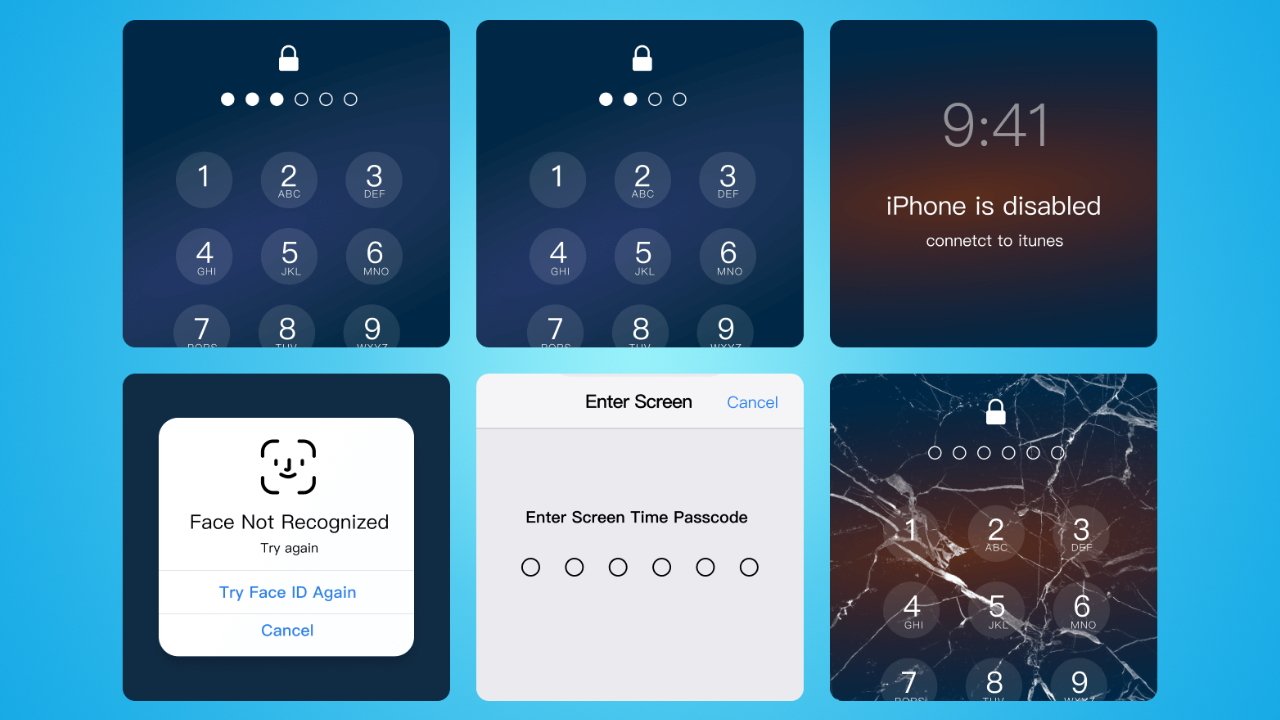 AppleInsider may earn an affiliate commission on purchases made through links on our site.
Apple offers an official method to reset your device in case of a lost passcode, but PassFab lets you bypass the help desk and get your iPhone working sooner.
Locking a device behind a passcode is an essential security practice for today, but sometimes that can lead to inadvertently locking yourself out of a device too. Whether you've forgotten your passcode for an old iPad you've dug out of the closet, or your child has accidentally changed the passcode on your iPhone, PassFab has a tool that can get your device back fast.
Apple offers a few methods to reset a locked iPhone, but PassFab software can solve this issue without the hassle of dealing with Apple support. Learn about two methods for how to unlock an iPhone without a password below.
Method 1: PassFab iPhone Unlock
PassFab has a tool that will bypass a device passcode, unlock an Apple ID, remove a Screen Time Passcode, or Bypass MDM without data loss.
These features are not available in Apple's Finder or on Windows versions of iTunes.
If you forgot your passcode on iPhone, start by launching PassFab iPhone Unlock on your Mac or PC. To get started with the process, click Start.
You will then need to connect your iPhone or iPad to the computer, then click Next in the app to continue.
Note the iPhone or iPad may need to be placed into DFU mode if a message that says "No Device Detected" appears. That can be done on any iPhone with Face ID by pressing volume up, then volume down, then holding the power button until "Connect to Computer" appears.
PassFab has a visual guide on enabling DFU mode in the application, as well as recovery mode.
PassFab will determine the required firmware and download the package to a specified downloads folder. Depending on what is downloaded, users will need about 7GB of storage.
Once the firmware is downloaded, click "Start Remove" to remove the iPhone or iPad passcode.
PassFab can unlock an Apple ID, remove a Screen Time Passcode, or bypass MDM restrictions. However, this guide is only focused on passcode removal.
Method 2: Using iCloud to reset your iPhone when you forgot Your password
It is possible to use iCloud to get past the lock screen, and it can do so without needing to connect the iPhone up to another computer.
However, doing this method will wipe your iPhone and return it to factory settings.
To do so, sign into iCloud.com from a web browser using the Apple ID connected to the iPhone.
Select Find My and wait for the site to detect your devices.
Select your iPhone and then click Erase iPhone. On the pop-up asking if you really want to do this, click Erase.
Method 3: Using Recovery Mode to Reset Your iPhone When You Forgot Your Password
Users who need to reset an iPhone using Apple's tools can do so on Mac or PC. The steps for recovery are the same, but the software is different. Mac users will interact with the device via Finder, while PC users will use iTunes.
Be aware that this method will wipe your iPhone's data, so you will have to restore your data manually afterward.
Users will need to place their device in Recovery Mode while connecting it to their computer. Simply turn off the device, then hold down the power button while plugging it into the computer.
The methodology for entering Recovery Mode may differ on devices older than iPhone 8, so check Apple's support documents.
Next, locate the iPhone or iPad in Finder or iTunes. Choose Restore or Update based on the instructions provided — in this case, users will select restore.
Users will still need to log in using their Apple ID and password when the iPhone is reset. Apple's method resets the iPhone to factory settings but does not bypass the account lock.
Method 4: Using iTunes Backup to reset your iPhone when you forgot your password
If you have made regular backups of your iPhone's data, a good way is to restore your iPhone from an earlier backup.
This technique will preserve whatever data you had stored in your last backup of the iPhone, so it isn't entirely putting you back to square one. However, you won't necessarily see data that you've changed or added since that backup.
To do this, connect your iPhone to your Mac and then under the iPhone Management screen in Finder or iTunes, select Restore Backup.
After entering the account details relating to that device, select the backup that will be used for the restoration. If possible select the most recently created backup then click Restore.
The backup will then be used to overwrite your iPhone's data, reverting it back to a previous state.
PassFab can help reset your iPhone without a password
Using Apple's method only gets you so far. If you don't have the password to the Apple ID locked to the device, it is effectively a paperweight. Users would then have to call Apple and work through the tedious account recovery process to unlock the iPhone.
Avoid that hassle by using PassFab when you forget your iPhone password. It offers many more tools than Apple's built-in system and lets users avoid annoying calls with Apple support.
Lifetime licenses to PassFab are available now for $59.95 for a limited time.