Apple issues first firmware update for MagSafe Duo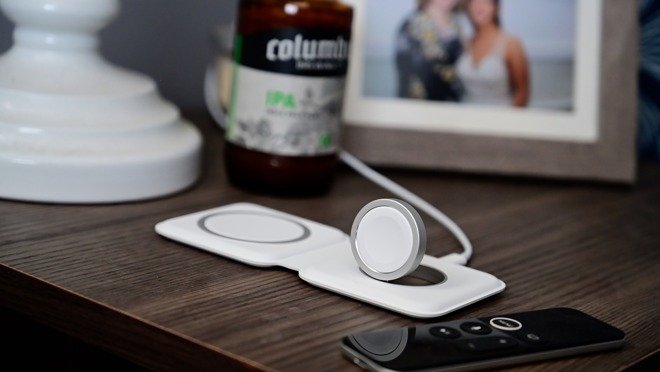 Apple has released a firmware update for the MagSafe Duo, the first of its kind for the charging accessory.
While Apple frequently releases firmware updates for most of its hardware, sometimes it can go long periods without an update. For the MagSafe Duo, it's now had its first since its launch back in 2020.
It isn't clear exactly what the firmware update does, as Apple hasn't released any patch notes, but such firmware typically involves performance and security improvements, as well as expanding compatibility with other devices.
The firmware update, spotted by MacRumors brings the software up to version 10M3063, though it will appear in the Settings app as version 256.1067.0 instead of its previous number, 186.0.0.0.
Apple's last charger update was in October 2022, when it issued a firmware for the MagSafe Charger. Like the MagSafe Duo, it was released without any patch notes.
There isn't a direct way to force the firmware to update on the charger, but it will do so automatically when the charger is in use and connected to power. Users will not be notified of any firmware changes in this instance.
How to check the MagSafe Duo software version
Attach the iPhone to the MagSafe Duo
Open the Settings app
Tap "General"
Tap "About"
Scroll down, under "Carrier Lock" the attached accessory menu will appear as "Apple MagSafe Charger," tap this
View the listed firmware version