UK regulator shoots down Microsoft's $68.7B Activison deal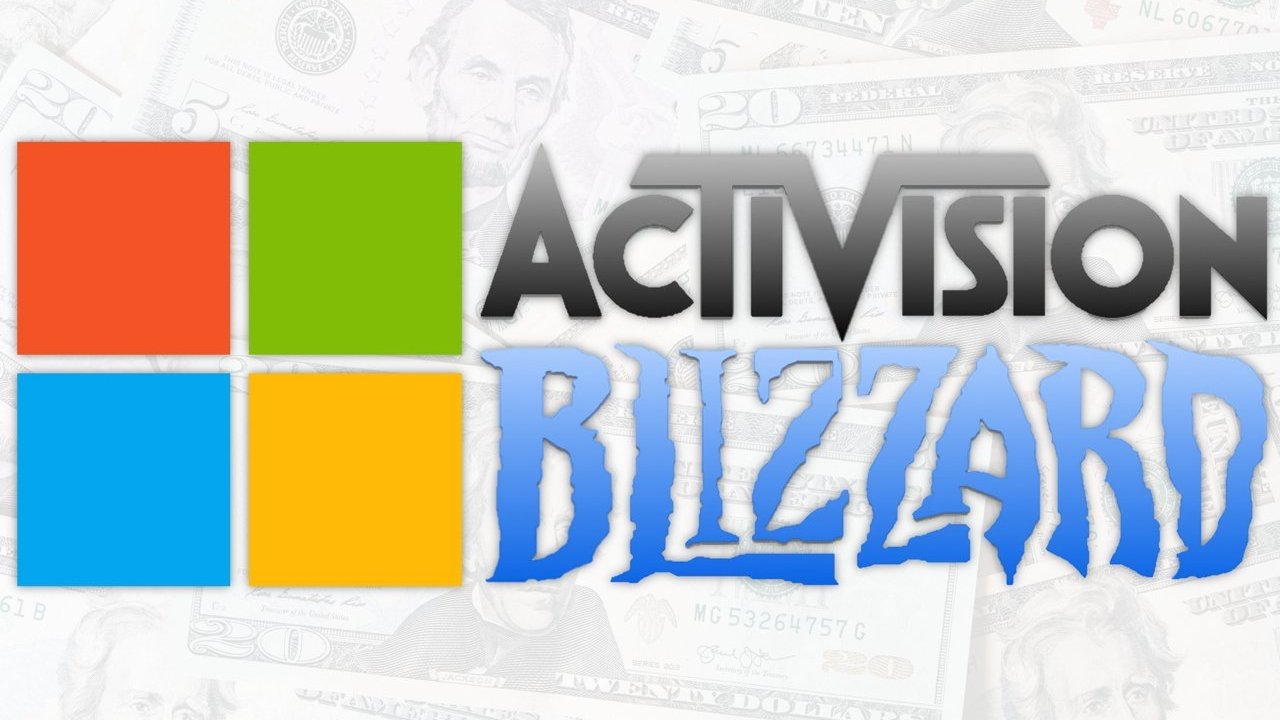 The UK's Competition and Markets Authority has issued a provisional report declaring that Microsoft buying Activision Blizzard will result in reduced competition in the gaming market.
Microsoft agreed to acquire Activision Blizzard in a $68.7 billion deal, but it was subject to regulatory review. Now following an investigation, the CMA has issued a provisional report.
"A CMA investigation has provisionally concluded that Microsoft's proposed acquisition of Activision could result in higher prices, fewer choices, or less innovation for UK gamers," says the regulator in a press release. "[This follows] a wide-ranging investigation conducted over the last five months to understand the market and potential impact of the deal."
"This has included holding site visits and hearings to hear directly from business leaders at Microsoft and Activision," it continues, "analyzing over 3 million internal documents from the two businesses to understand their views on the market, commissioning an independent survey of UK gamers, and gathering evidence from a range of other gaming console providers, game publishers, and cloud gaming service providers."
The CMA believes that Microsoft would find it "commercially beneficial to make Activision games exclusive to its own cloud gaming service (or only available on other services under materially worse conditions)." Microsoft previously responded to a CMA request by confirming it intends to take on Apple's App Store and the Google Play Store in this way.
At the same time, the CMA estimates that Microsoft already has around 60% to 70% of global cloud gaming services, and also owns Xbox, which includes Xbox Cloud Gaming. Consequently, it believes the Activision deal could "reinforce this strong position and substantially reduce the competition" that Microsoft would otherwise face.
"Strong competition between Xbox and PlayStation has defined the console gaming market over the last 20 years," said Martin Coleman, chair of the CMA's panel of independent experts. "Exciting new developments in cloud gaming are giving gamers even more choice."
"Our job is to make sure that UK gamers are not caught in the crossfire of global deals that, over time, could damage competition and result in higher prices, fewer choices, or less innovation," he continued. "We have provisionally found that this may be the case here."
Coleman also says that the CMA has now written to Microsoft about its provisional conclusion, and including "an explanation of how our concerns might be resolved."
What happens next
It's not clear why the CMA has the viewpoint it does, nor if it fully understands the market it is addressing. Microsoft is not the dominant player in video gaming, nor is it at all clear if it has the majority stake in cloud gaming — which in itself is a very small percentage of the overall gaming market. Sony's PlayStation has a larger market share of the global console market as it stands in February 2023.
Microsoft has also said to the CMA that it will continue publishing Activision titles on the PlayStation console for years to come. Doing otherwise would be foolhardy from a financial standpoint, as the market favors the competing console.
The next steps are clear, though. The CMA has invited Microsoft and Activision to submit their views "and any alternative proposals they wish," the CMA is also asking interested parties to comment. The CMA's wording of a deadline is confusing, but the earliest deadline date is February 22, 2023.
The CMA will then issue a final report on April 26, 2023.
According to the CMA's own guidance reports, it has the authority to investigate mergers in specific circumstances. The proposed merger must mean that "two or more enterprises cease to be distinct," and also there is an impact on the UK market, such as the acquired company's annual turnover exceeding $83 million.
Following its investigating and reporting phrases, the CMA has the ability to block a merger, acquisition, or joint venture. It can also require that businesses be sold off separately.