China iPhone demand may kick-start smartphone market recovery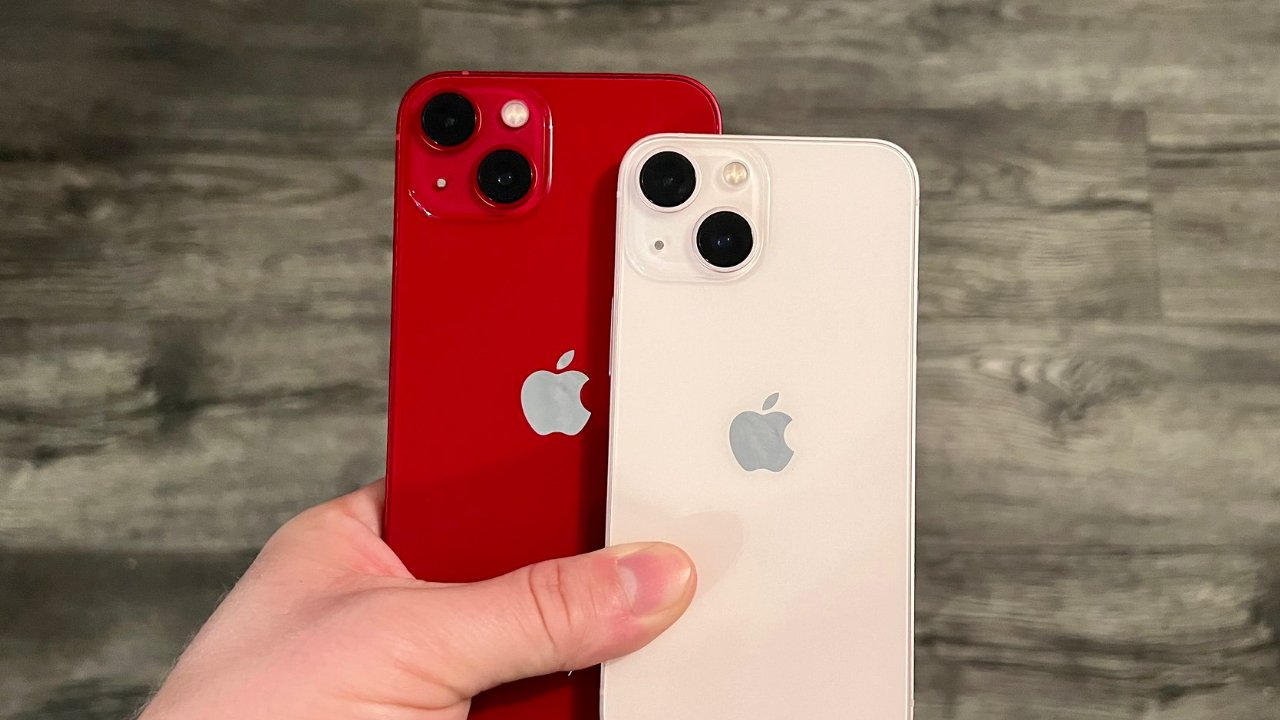 Market research suggests that China's smartphone market recovery began in January 2023, with iPhone sales up 6% year-over-year — although other sources are less confident.
Counterpoint Research previously claimed that Apple had its best sales ever in China in October 2022, but since then it says the market struggled.
"2022 saw October, November, and December (typically China's best months collapse," says the company's report. "This is far less likely to happen in 2023."
Counterpoint bases this on the facts that China has lifted COVID restrictions, and that "the Chinese New Year season also started earlier than usual this year, helping the weekly sales walk out of the trough at the beginning of 2023."
It also specifies that Apple's January sales were up 6% since the same time in 2022. Plus overall smartphone sales "quickly increased week over week to reach above 7 million before the week the Chinese New Year season started."
"In four out of five weeks, the sales stayed above 6 million, a level seldom reached in 2022 when the pandemic haunted China's cities from time to time," continues the report. "The average weekly sales during the period were 6.7 million units, much higher than the average of 5.5 million units in 2022."
Counterpoint does also say that the smartphone industry is "skeptical" that strong January 2023 sales "are a solid indicator of [a] recovery in demand."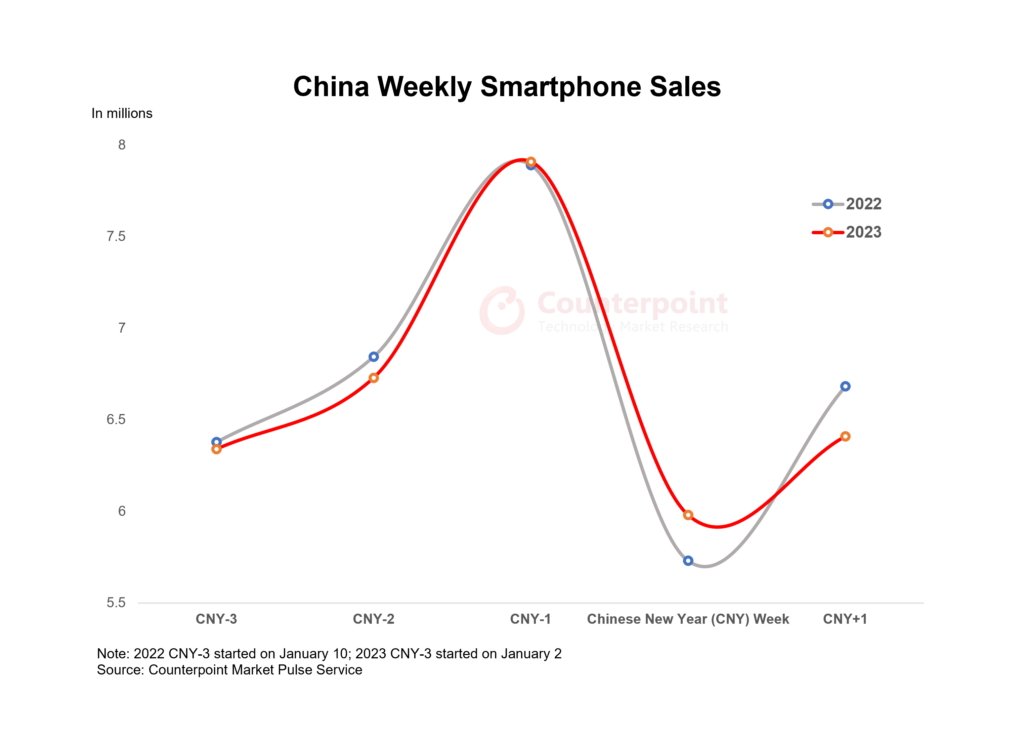 Reportedly, some industry figures believe that the increase was the result of "pent-up demand from December," plus the earlier than usual New Year season.
"[However, if] the current growth momentum can persist through the end of Q1 2023, industry players should be more confident about a market recovery," says Counterpoint.
Counterpoint expects Android manufacturers to release new models during the quarter, but reports that distributors are wary after having held high inventories in 2022.
Apple will not launch a new iPhone during the first quarter, although it may again release a variation of its latest models. It did this with the purple iPhone 12 in 2021, and the green iPhone 13 in 2022.
It's also not clear where CounterPoint sources its data, or the accuracy of what it has collected. Apple hasn't reported iPhone sales volumes in years.