Cancelled HomeKit architecture upgrade will return in iOS 16.4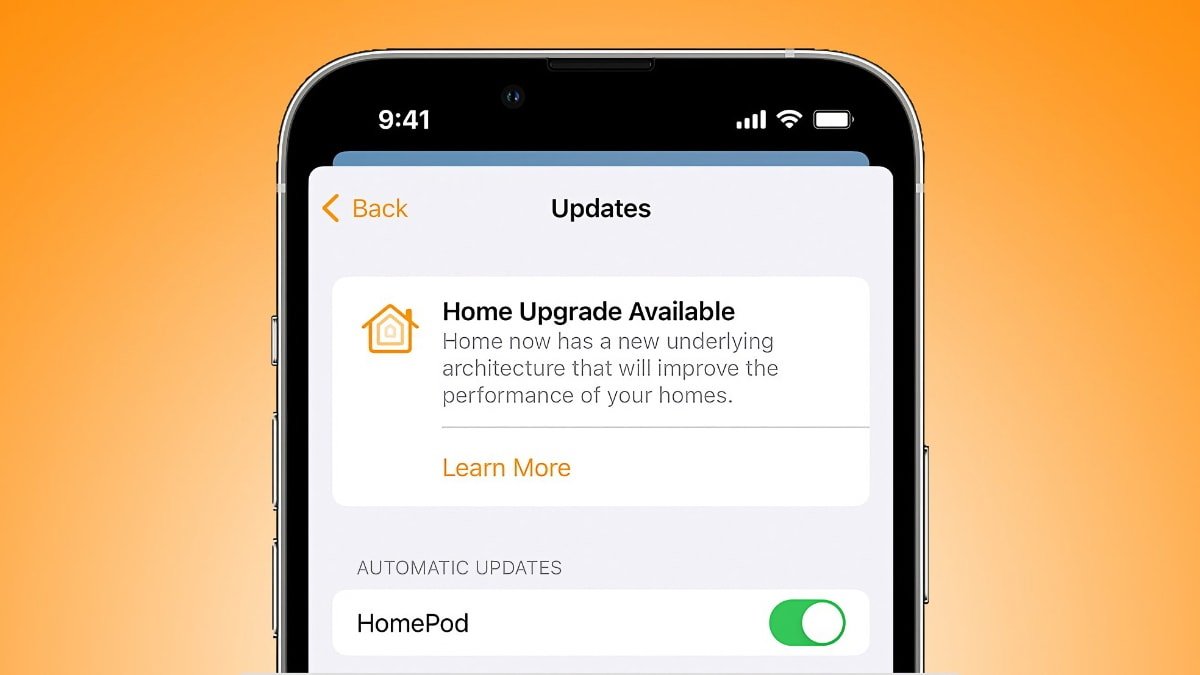 Apple has restored the now-fixed HomeKit architecture to the iOS 16.4 beta after the buggy iOS 16.2 rollout.
The company released a new architecture for HomeKit in iOS 16.2 to improve the performance of smart home ecosystems. However, some users started reporting bugs with the update in December.
Some noticed their devices were stuck in an "updating" mode after the upgrade was complete. Others said that their accessories were unresponsive after the update.
It wasn't clear what the issues were, but Apple eventually withdrew the option to upgrade to the new architecture. Existing updates that were already applied remained intact.
The HomeKit architecture was expected to be reintroduced in iOS 16.4 as early as January, as Apple has been working on it behind the scenes for some time. Now, users on the iOS 16.4 beta have seen a "Home Upgrade Available" option in the Home app.
The new HomeKit architecture aims to increase the dependability and effectiveness of communication between Apple devices and smart home accessories.
Users can upgrade in the Home app under the More button > Home Settings > Software Update. Tap or click Learn More under Home Upgrade Available, then follow the prompts to upgrade.