There may be a problem with Apple's Digital Legacy feature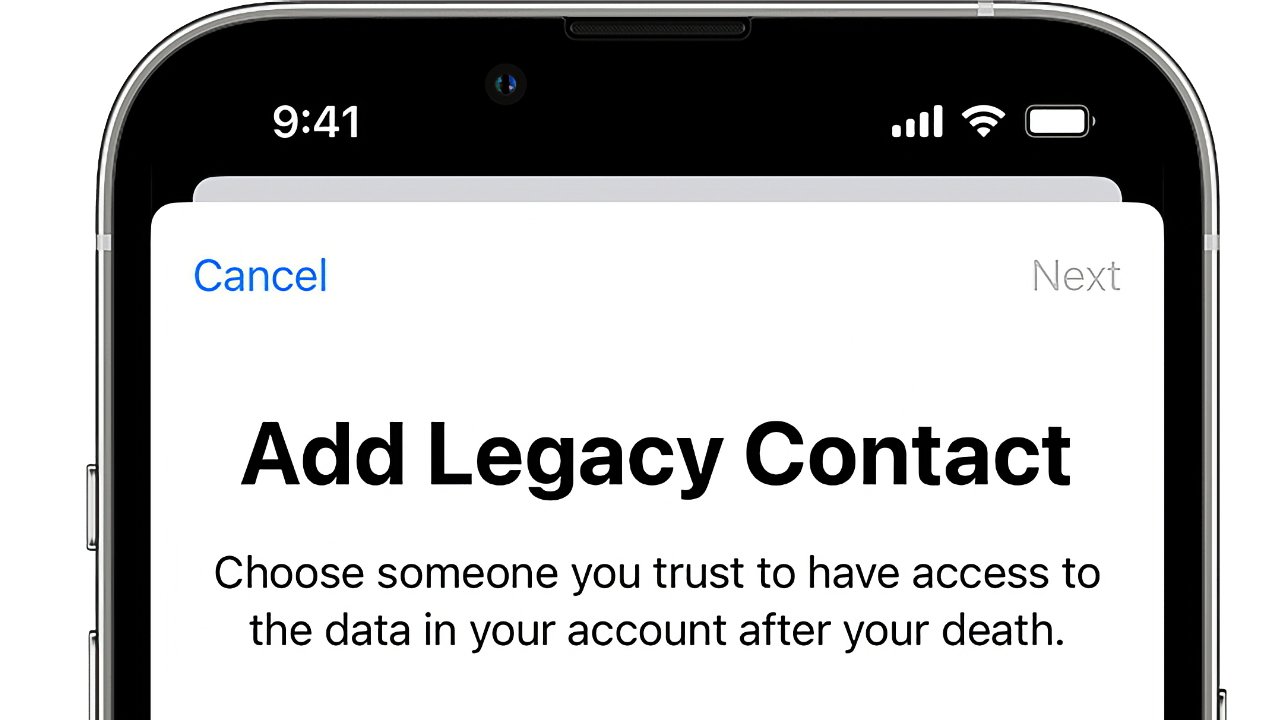 Despite a family following Apple's Digital Legacy instructions, a "mistake" meant the company would not unlock a iPhone after the owner died — until media got involved.
Apple's Digital Legacy is supposed to mean that there is a simple transition when a person dies and their family wants access to their data or their device. "We have great sympathy for surviving family members and try to help with requests as much and as quickly as possible," says Apple's support document.
However, according to Massachusetts ABC affiliate station WCVB NewsCenter 5, a Massachusetts family was denied access to their late mother's iPhone.
"When I found [Digital Legacy], I thought it was a great idea so I could set it up and could have kind of a smoother transition," said Roger Goodman, the late woman's son. "The way we triggered the legacy status was submitting a death certificate, submitting the power of attorney that my mom had assigned for me to have control over other documents, and we submitted the actual will, as well."
These are all steps that Apple asks for, but Goodman says the firm originally flat-out refused to unlock the iPhone.
"We cannot reset the phone. Period," Goodman reports Apple customer support saying. "There was no rationale, no reasoning that [they] gave."
The family then tried other ways to reach Apple, including online chats, more calls, and even a visit to an Apple Store. In each case, they were denied access.
Apple ID problem
Reportedly, the issue centers on a repeated error message saying "Apple ID is not valid or not supported." Goodman and his family suspect that their activating the Digital Legacy program effectively deactivated their late mother's Apple ID.
According to WCVB, deactivating her Apple ID meant the device password could not be reset, and the phone would not be wiped. This Activation Lock is intended to prevent stolen devices being easily wiped, and it should be automatically disabled when the Digital Legacy process begins.
"Someone hasn't really thought through the logistics of what happens when someone passes away and what happens when they deactivate Apple IDs like this," Goodman continued. "I don't know what else we could give them to prove it's our phone to use."
"It seems pretty atrocious to me to send that message that if someone passes away their devices are no longer good to be used," he said.
WCVB says that after it reached out Apple, the company contacted Goodman and unlocked the iPhone. Reportedly, Apple said that there was an error on their system, but it did not elaborate. The family is concerned that the issue may span beyond their device.
AppleInsider has reached out to Apple for clarification.