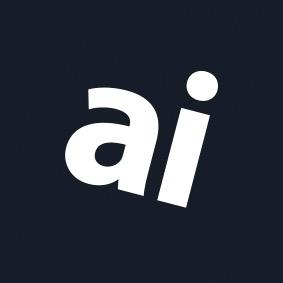 Why you can trust AppleInsider
Edifier R1280DB review: Versatile bookshelf speakers for a modern turntable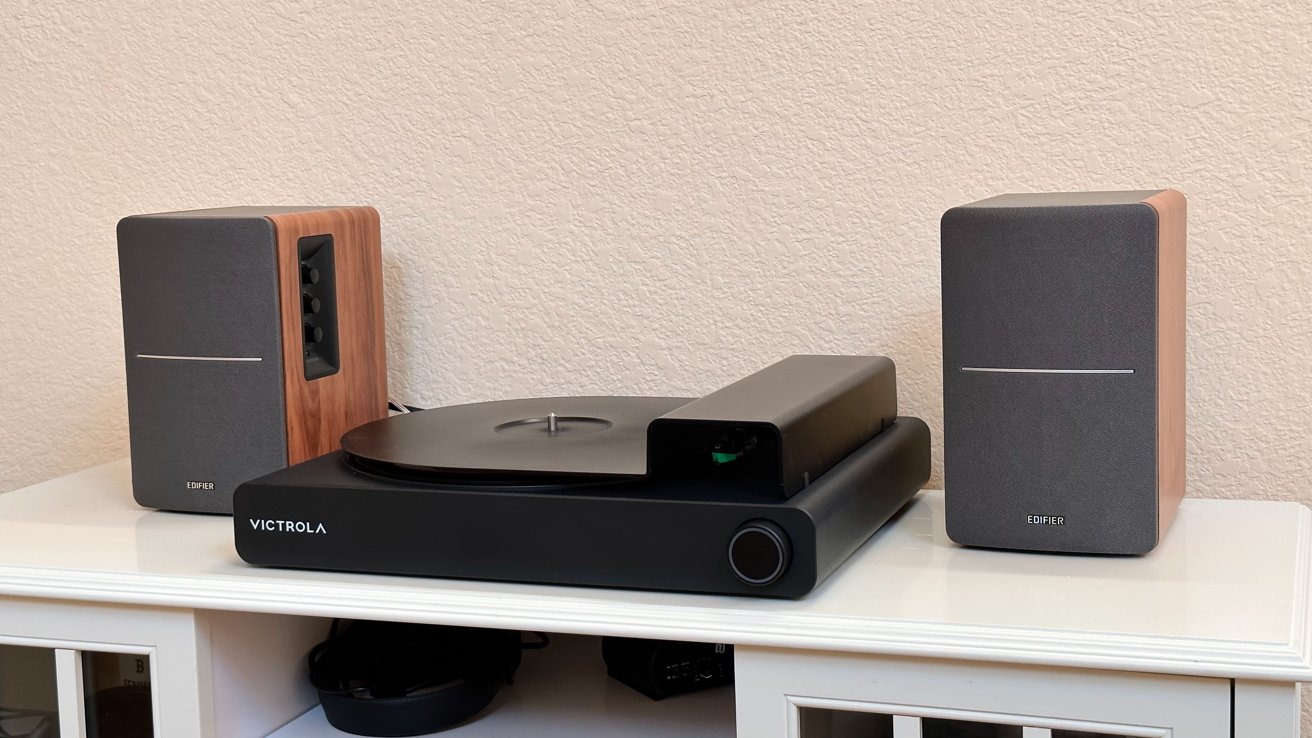 ---
Context is king, and in the case of the Edifier R1230DB bookshelf speakers, the product's $150 price makes the product's features and sound quality a worthy consideration.
The pair of active speakers include Bluetooth, optical, coaxial, and dual RCA inputs, making them a versatile option for nearly any room of the house.
There are bass, treble, and master volume dials on one of the speakers for quick access. But an included remote makes various controls also easy from across the room.
To top it off, the 42W speakers sound deep and robust. Again, there's not a lot to complain about considering what this product is, but there are some constraints that these speakers will force on listeners.
For one, you'll want to have enough space for two speakers connected with a wire and potentially connected to another device by a cable.
The sound of Edifier R1280DB
They might have a terrible name, but the R1280DB speakers have a well-rounded, voluminous sound. The stereo pair can serve as TV speakers, connect to a turntable, be used stand-alone with Bluetooth, or in other capacities.
We primarily used the speakers to listen to music streaming from our iPhone and connected to a turntable. In both cases, the R1280DB worked wonderfully for a very respectable sound.
There's no AirPlay feature here, but we had no problem with Bluetooth reliability or dropped signal.
We wished the mids were a bit more crisp and clear, but the bass was punchy and deep enough while the treble hit the highs it needed to.
EQ dials for bass and treble allowed for a little sound customization on the fly. We used them some, but since our streaming playlists often contained a wide variety of music, it didn't make much sense to try and fiddle with the dials for every song.
Speakers for versatility
Edifier has done a good job of delivering plenty of value in most of its product line, and the R1280DB speakers are no exception.
We liked using them as speakers for our turntable and then being able to click a button to make them Bluetooth speakers.
To switch inputs, you click the volume dial, and the light changes color to indicate what mode it's on. Again, we had no issues with it. The remote can change inputs as well.
The only minor annoyance of the volume dial on the speaker itself was that it did not indicate minimum or maximum. You can spin it indefinitely.
We know why it's like that — to accommodate the remote — but it made needing to mess with the volume knob more common than it needed to be.
Bookshelf speakers in 2023
The R1280DB speakers come in black, white, and natural wood colors. The wood ones we tried had a very generic corporate office vibe to them — accentuated by the gray mesh grille.
That boring vibe didn't define the speakers, but it does help explain them. This is not the pair of speakers we would buy if we primarily used them wirelessly.
It's hard to get excited about entry-level wired speakers with a boring persona when there's no shortage of other speakers to pick from.
Their sound wasn't overly detailed, but they do sound slightly better than their price might suggest.
We've noticed in the turntables subreddit that these are a popular choice for people buying their first turntable and testing the vinyl waters.
We think that type of person is a good candidate for these speakers. It's a reliable wired setup that won't break a budget and doesn't try to be overly fancy.
Pros
Nice selection of inputs and connection types
Solid value thanks to entry-level price
Cons
Mid-range frequencies could be clearer
Generic design
Rating: 3.5 out of 5
Where to buy the Edifier R1280DB