AirPods Pro noise cancellation featured in new 'Quiet the Noise' ad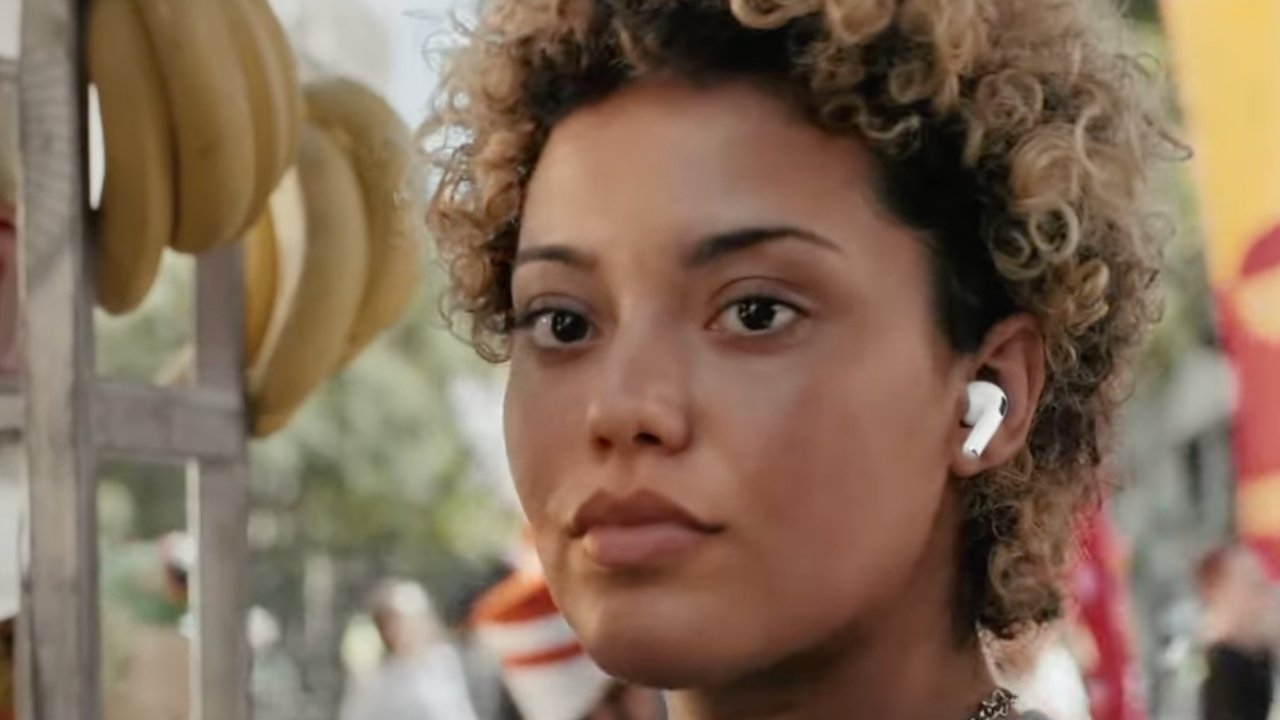 In a new ad called "Quiet the noise," Apple stresses how the new AirPods Pro have up to twice the active noise cancellation of the original model.
The 68-second ad, posted to Apple's YouTube channel, shows a woman strolling through a busy city, while wearing AirPods Pro 2. It follows her route as she passes an ever increasingly fantastical series of loud sounds — such as a pneumatic drill workman floating as he breaks up a section of street.
Throughout that, children playing loudly, and also rush-hour levels of traffic, all she hears is "Where is my Mind?", a track by Tkay Maidza, which can be heard on Apple Music.
Apple's second generation AirPods Pro were released in 2022, and provide more than improved noise cancelation. Almost three years after the first edition, the now current AirPods Pro have a better fit, improved design, and improved audio quality.