Apple Confluence store in Lyon reopens after refit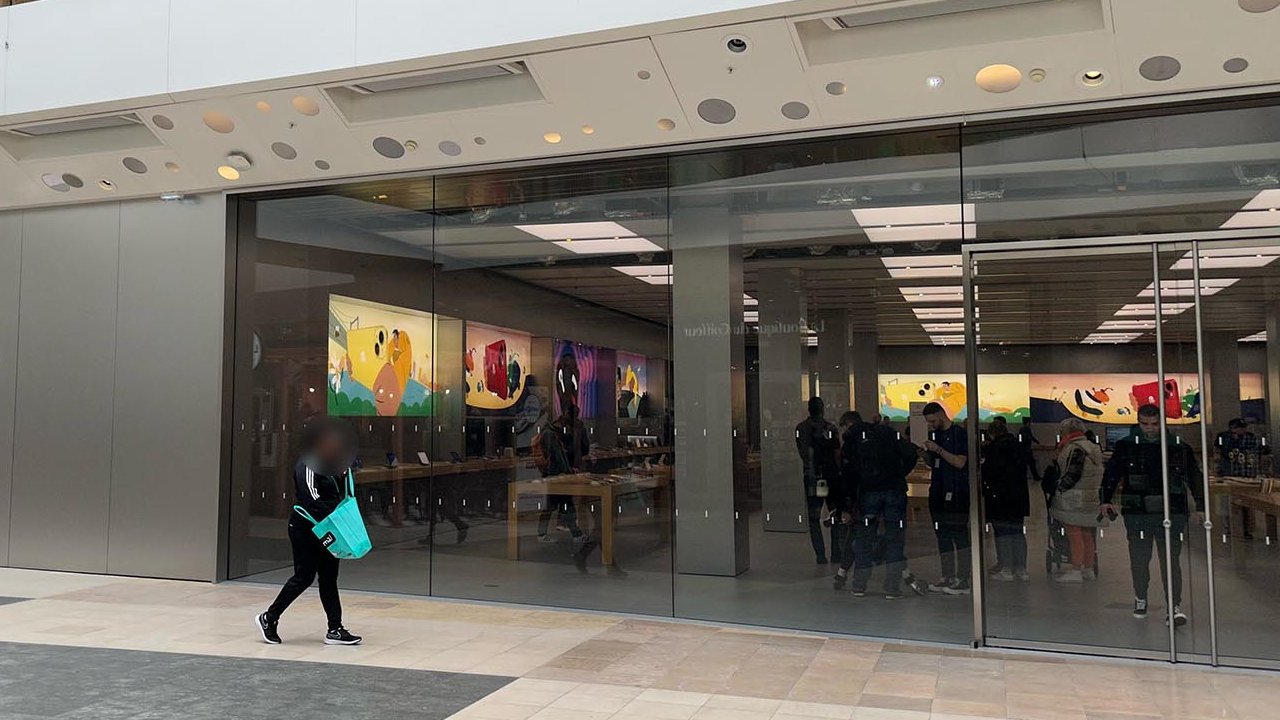 Following two months of refitting and renovation, Apple's store in Confluence, France, has reopened with minor — but significant — improvements.
The store closed in January 2023 for an anticipated two-month refit, with Apple eventually announcing March 17, 2023 for the reopening. Now according to French site Consomac, the store is back open, and the alterations are subtle.
Compared to the old store, the exterior shows very few alterations. The most prominent is the addition of a large aluminum section of wall with a lit Apple logo on it.
According to Consomac this wall used to just be part of the shopping mall, and the effect is that store looks wider than it was, or is. The mall's tiled walkaway outside the store has been changed, too.
Reportedly the intention of the renovation was to make it clearer where customers should go to pick up prior orders. While that's now much more prominent, the Store has got rid of its Genius Bar, meaning the store seems deeper.
Those walls are now silver-color aluminium, with wooden shelves matching the famous Apple Store wooden tables.
There is a difference with those tables now, however. Apple Consomac's tables feature a charging system that's new to the store. Each table has at least one round, metal contact and it's this that provides power.
So a table of iPhones will see the iPhones, the stand Apple has is positioned over such a charging contact. Consequently, the iPhone stand can then pass through the charging to iPhone.
It means that the iPhone stay charged all day, as long as customers put them back on their stand's Lightnin port. It further means that there is no charging cable to get in the way of users holding the iPhone, though there is still an anti-theft alarm cable.
For the MacBook Pro, a special charging cable runs from a USB-C port to what looks around the same size and shape as an Apple Watch charger puck.