Aqara Video Doorbell G4 is battery powered with HomeKit Secure Video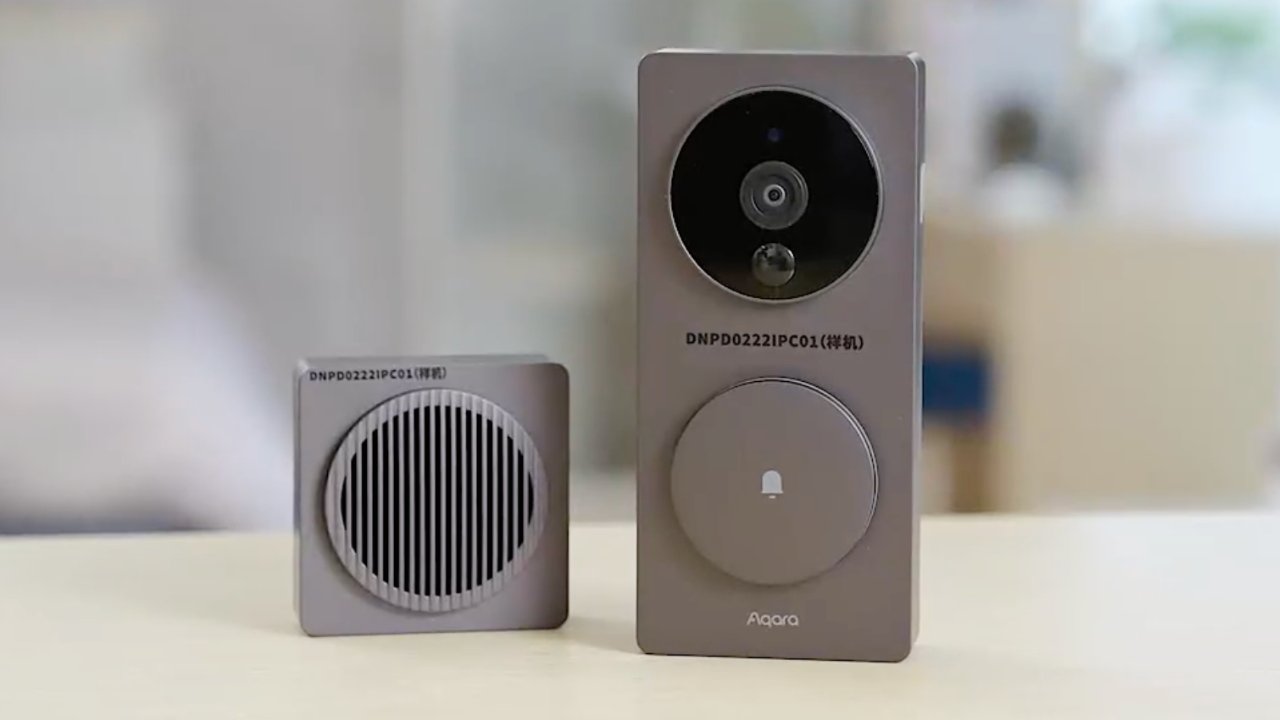 Aqara's previously announced Video Doorbell G4 is now available, delivering HomeKit Secure Video in a battery-powered device with a separate chime speaker.
First seen at CES 2023, Aqara's new Video Doorbell G4 is a 1080p camera that features on-device facial recognition. This technology is already in Aqara's Camera Hub G3, and it is meant to allow for automation.
So a user could create an automation where the camera triggers a HomeKit scene on their return. Aqara also says that if a regular postman or woman is spotted, the camera could play a prerecorded message.
The camera comes with a separate chime speaker and, between that and the camera itself, the doorbell is able to sound a loud siren alarm if tampered with.
While it can be wired into a home's mains, it's also able to run for around four months from a set of six AA batteries, depending on use. When wired in, the doorbell can record 24/7, and do store the video either locally via an microSD, or on the cloud.
Aqara offers free cloud storage of up to a week of what the company describes as critical events. The doorbell also supports Apple's HomeKit Secure Video, however, which gives end-to-end encrypted storage for users on iCloud+.