Apple launches Apple Pay Later, but only for selected users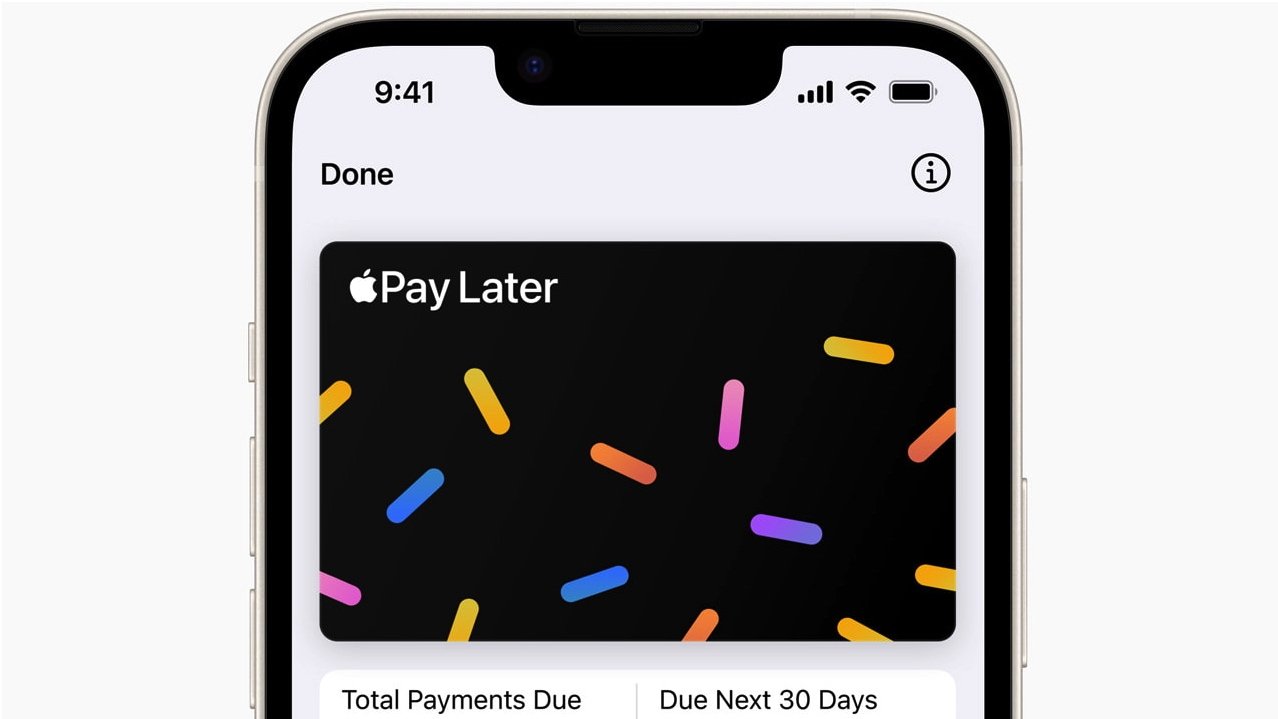 The delayed Apple Pay Later service has begun in the US, with Apple saying it will invite users onto the service which gives them the ability to pay for goods in four installments at 0% interest.
Apple Pay Later was announced in mid-2022, but immediately faced a series of delays. Now Apple has announced that it is introducing the service, but at first it is in a very limited way.
"Starting today, Apple will begin inviting select users to access a prerelease version of Apple Pay Later," said the company in a press release, "with plans to offer it to all eligible users in the coming months."
"There's no one-size-fits-all approach when it comes to how people manage their finances," Jennifer Bailey, Apple's vice president of Apple Pay and Apple Wallet said. "Apple Pay Later was designed with our users' financial health in mind, so it has no fees and no interest, and can be used and managed within Wallet, making it easier for consumers to make informed and responsible borrowing decisions."
Once invited, users can get started with Apple Pay Later by first applying for a loan within the Wallet app. The loan application does not affect a user's credit score, and if approved they will then see the Pay Later option whenever they use Apple Pay.
The users invited on to what Apple is calling "early access to a prerelease version of Apple Pay Later," are to be selected randomly.
How it works
Apple says that the application process lets the company do "a soft credit pull... to help ensure the user is in a good financial position before taking on the loan."
Applying for the loan and later paying it back is all done within the Wallet app. Apple says that the Wallet will show the total amount due overall, plus the amount due in the next 30 days.
Their payment schedule can also be seen in the Wallet's calendar view, and users will get notifications when payments are due.
Those payments have to be via a debit card. Apple says that "to help prevent users from taking on more debt to pay back loans, credit cards will not be accepted."
At present, the loans can be from $50 to $1,000. It works through the Mastercard Instalment program.
Merchants who currently accept Apple Pay will see an Apple Pay Later option for their customers during checkout.
It's previously been reported that Apple formed a subsidiary company specifically to finance all of the lending that Apple Pay Later will create. The Mastercard network connectivity is still being provided by Goldman Sachs.