Apple Fifth Avenue celebrates Apple Music Classical with special Today at Apple performance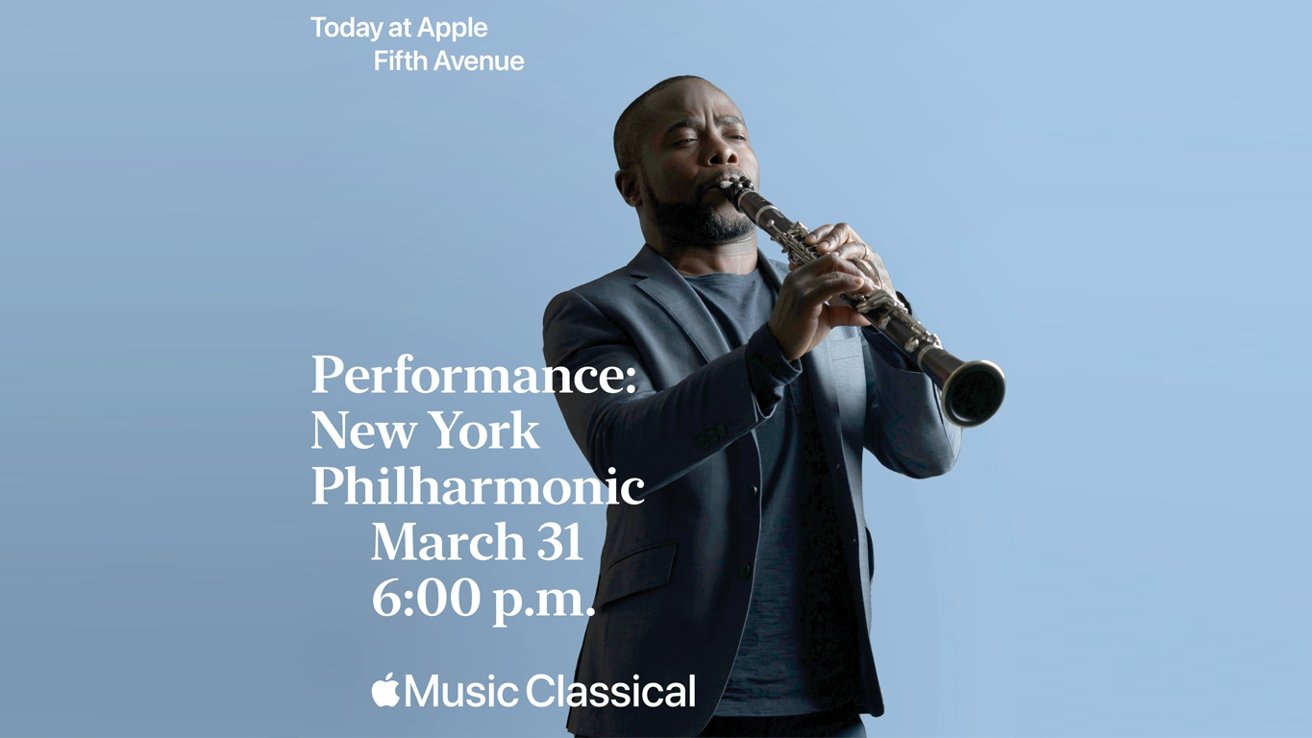 The New York Philharmonic will perform at Apple Fifth Avenue to celebrate the launch of Apple's new classical music streaming app.
The event, which is already full, will take place on Friday, March 31, at 6:00 pm. It is expected to run for about 45 minutes.
According to Apple, the event will consist of Big Apple-inspired pieces, including Steve Reich's New York Counterpoint, selections from Leonard Bernstein's West Side Story, and Duke Ellington's Clarinet Lament.
Those who attend the event will get a first look at the Apple Music Classical app.
Apple Music Classical, was created to give classical music aficionados a separate, richer experience from that of listening to classical and similar styles of music on the regular Apple Music app.
Apple also rolled out a new 30-second ad that features classical pianist Alice Sara Ott and conductor Karina Canellakis. The two have paired up to introduce the new app with an exclusive performance of Beethoven's Piano Concerto No. 1.
To get the best Apple Music Classic experience, AppleInsider recommends using wired headphones. Wireless headphones, such as AirPods, AirPods Pro, and AirPods Max, do not allow you to listen to recordings at maximum quality.