Apple Weather forecasts suffer rare outage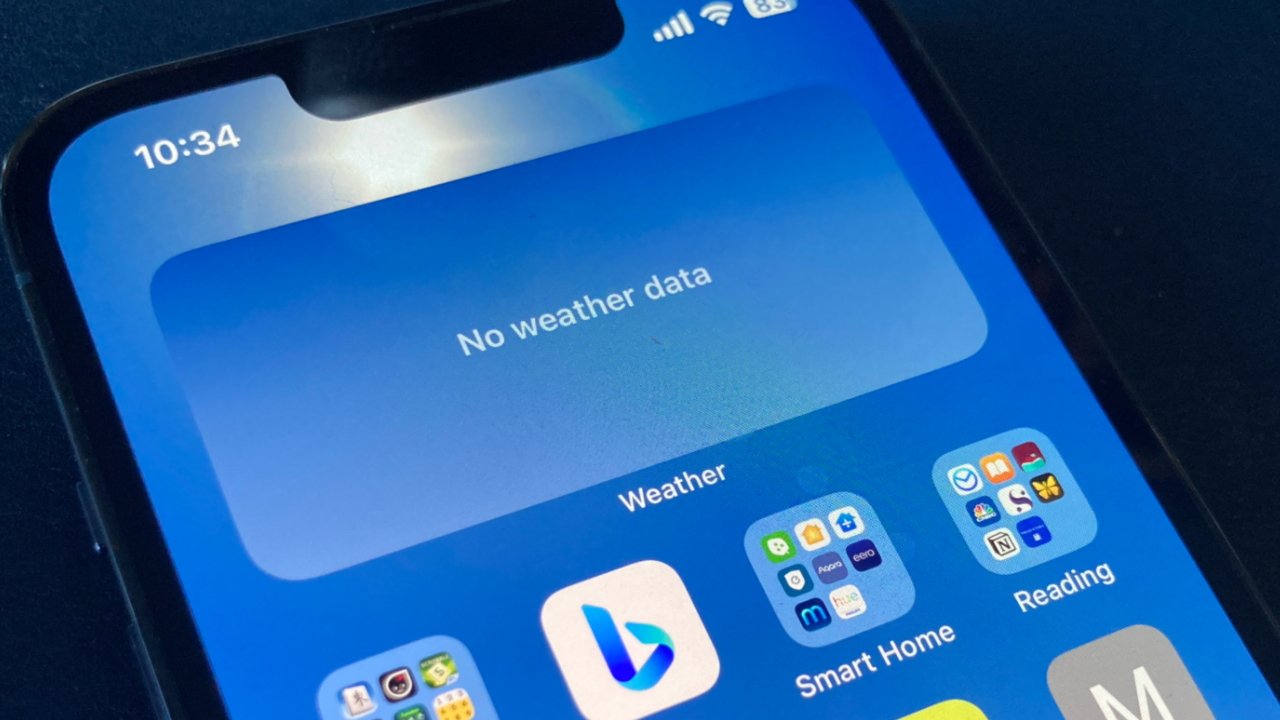 Users of Apple's Weather app around the world have periodically been getting blank screens as no data is available.
It appears to have been a worldwide issue, though not necessarily for all users in all regions. Currently most weather data is back, although at times the chosen city has to be reloaded before forecasts appear correctly.
Apple's official system status site acknowledges that there is an issue. However, it claims that the impact is now solely affecting users in Alaska.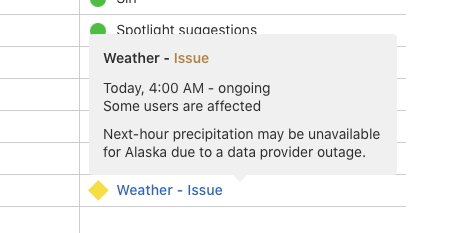 It's unlikely that Apple gets all of its weather data from a single data provider in Alaska. So presumably the system status reflects only the current issue, and that it has been improving overnight.
That appears to reflect how certain regions are now getting forecasts, at least if the Weather app is forced to reload a city's data. However, if it's correct that it's a data outage, it would suggest that there have been multiple such outages at data providers around the world.
According to Apple, the issues began at 11 p.m. Eastern on Monday.
Apple's Weather app was redesigned following the company's acquisition of Dark Sky. It has separately been criticized for an inconsistent "bug" to do with its temperature data display.
Update at 4 p.m. Tuesday: Apple stated it resolved the issue with the Weather service at around 1:31 p.m. Some users still report issues as the fix rolls out globally.
Update at 4:45 p.m. Tuesday: Apple has issued a new issue on its System Status page at 3:54 p.m., indicating that the service may be slow or unavailable.