Thinner, hybrid OLED iPad Pro models on track for 2024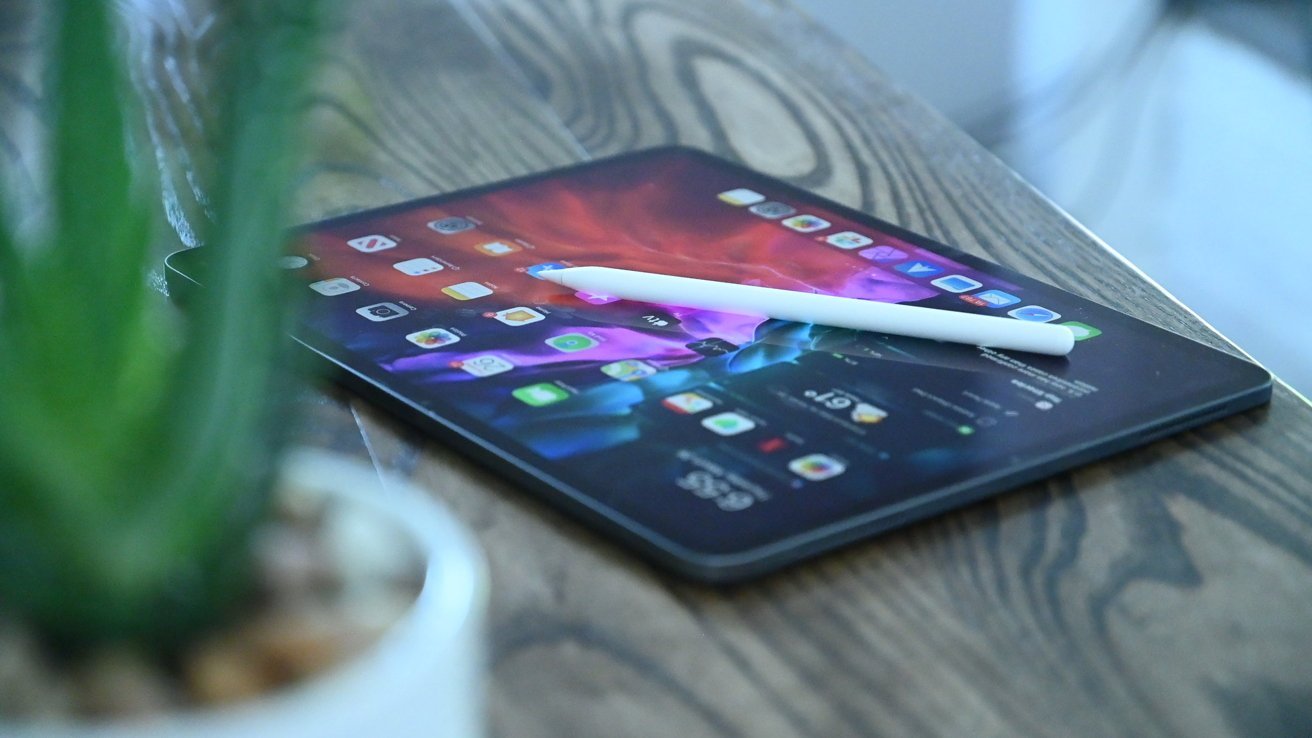 A new supply chain report backs up previous rumors that Apple's 2024 iPad Pro releases will use a new hybrid OLED etching technology to produce slimmer devices.
Where OLED panels typically use two glass substrates, hybrid OLED replaces the top one with a Thin-Film Encapsulation (TFE) layer. At the same time, the glass layer is etched to be even thinner than before; typically 0.2mm instead of the 0.5mm of a regular layer.
This also means that overall, since the panel is significantly thinner, it also doesn't need a backlighting layer. That reduces the cost of the panel, which is a particular issue with OLED manufacturing costs recently expected to greatly increase the retail price of future iPad Pro models.
According to The Elec, LG Display has begun work on a new etching technology to produce the screens. Etching is the process of removing unneeded areas of the panel, so reducing its weight, but in a thin, single-layer, glass can be broken just in transporting it to the etching production line.
So LG Display is reportedly working on a system where a panel can be cut and etched in one process, without moving it.
LG is reportedly intending to apply the new process to its Gen 8 OLED production line. The company is already producing Gen 6 OLED panels for Apple, which will reportedly continue to be used in the iPad Pro range until the launch of the Gen 8 system.
The Elec has a mixed track record on Apple-related stories. While it has a decent one on supply chain matters, like this one, it has a notably poorer one on Apple's specific plans or making inferences from the data it gleans from within the supply chain.
Apple's potential use of a hybrid OLED system was first reported in October 2022.