Google in retreat, halts construction of 80 acre mega campus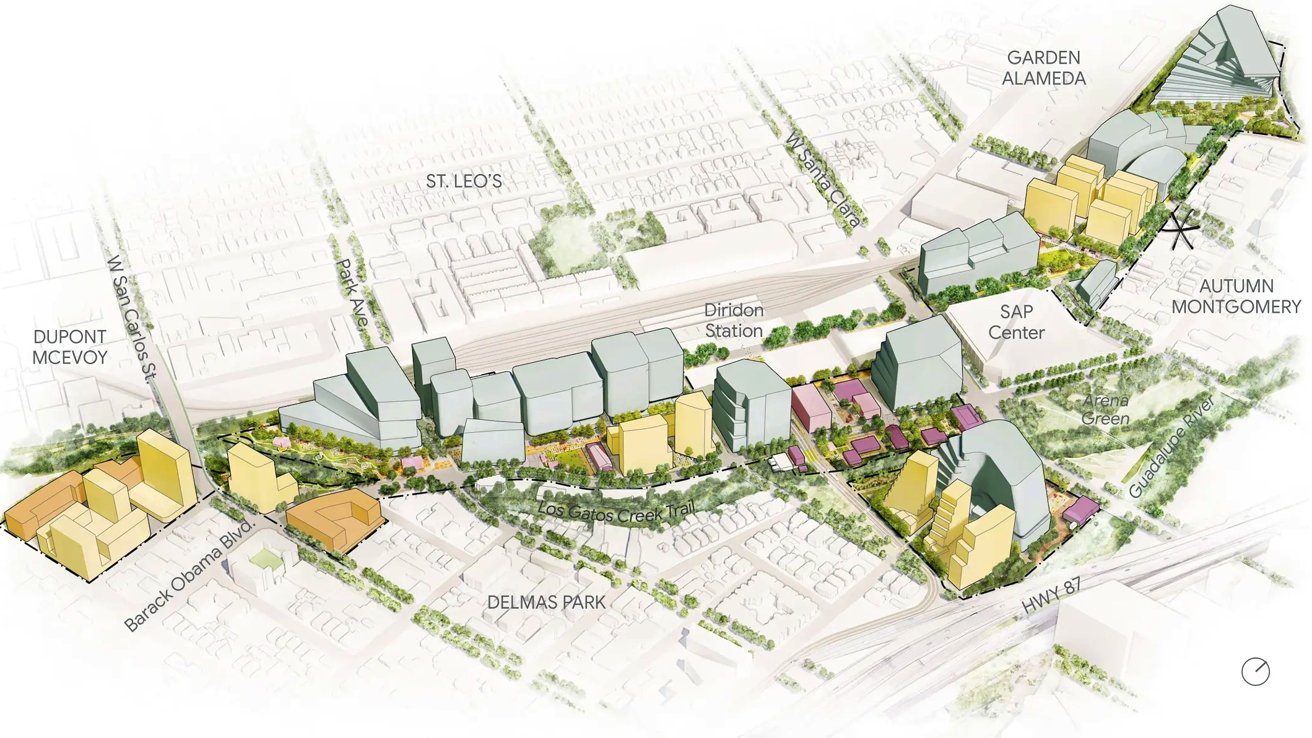 As Google's fortunes have fallen, the company appears to have backed off construction of a San Jose, California "mega-campus" that it lobbied hard for, starting in 2019.
The controversial "Downtown West" facility, was met with protests from the start. As early as 2019, activists fought against the sale of public land, and land holding historical buildings to Google.
Ultimately, after a $200 million benefits package, San Jose approved Google's project. As part of that $200 million, the development was slated to have housing for thousands of families, 15 acres of public parks, and more.
Contractors were supposed to break ground in early 2023, and that date has passed. As it stands today, it is a wide, barren, field adjacent to San Jose downtown, with mostly-completed demolition of historic locations and beloved local attractions.
A report from CNBC on Friday delves into the severity of the situation. The main cheerleader for the project, David Radcliffe, left Google in 2022. Scott Foster, Radcliffe's replacement, is described as "more conservative in spending" in Friday's report.
Contractors were told in late 2022 that the project could face delays, and in February 2023, the lead developer for the project laid off 67 employees, including people directly associated with Google's project.
CNBC performed site visits performed by the publication. Construction vehicles were present, but there was no sign of any work being done on-site.
Big tech had a tough earnings season
The development appears, at present, to be casualty of Google's miserable earnings for the last few quarters. Layoffs were the first impact, and real estate the second.
In February, the company said that it would have to take a $500 million hit to cut down on office space.
Additionally, it said that other real estate changes were likely going forward.
"We're working to ensure our real estate investments match the future needs of our hybrid workforce, our business and our communities," a Google spokesperson said in an emailed statement to CNBC. "While we're assessing how to best move forward with Downtown West, we're still committed to San Jose for the long term and believe in the importance of the development."
The future of the site isn't clear. The company says that it could take decades to finish the project, so the window to meet that very large time span remains open.
Other projects that Google has in the works is continued investment in New York City; a campus in Boulder, Colorado; expansion of the Dulles, Virginia data center; and a data center in Texas.
San Jose stands to lose the most from the retreat, delay, or cancellation, whichever the case may be. As the report states, the area now is a demolition zone instead of what it was before — a productive downtown. Additionally, vendors, construction companies, and contractors expecting work from the build have nothing to show for it.