Internal fighting and privacy concerns hinder Apple's ability to modernize Siri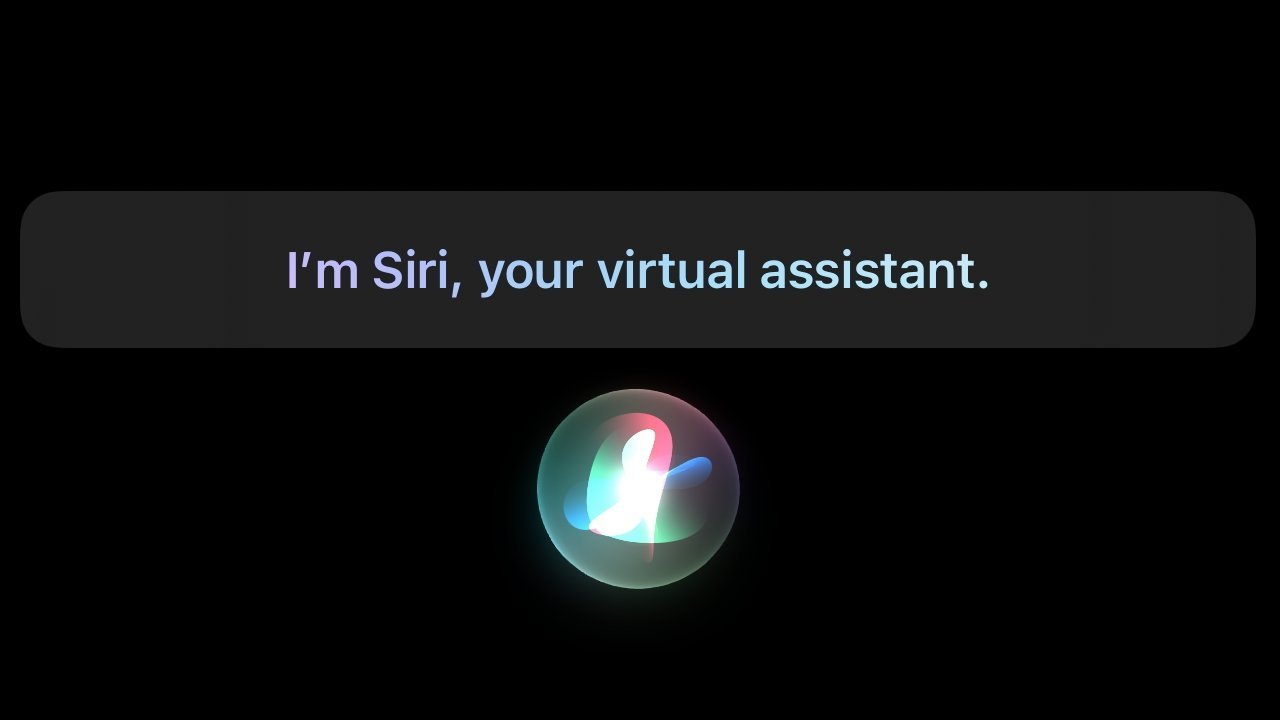 A new report highlights Apple's ongoing struggles to modernize its smart assistant, Siri, at a time when artificial intelligence chatbots are poised to reign supreme.
A new report from The Information on Thursday morning takes a deep dive into Apple's forays into artificial intelligence — specifically regarding Siri.
It suggests that a series of unfortunate events and departures has led to a lack of confidence among employees.
In late 2022, three of Apple's engineers responsible for AI implementation departed to work for Google. They believed that Google was a better environment for working on large-language models, or LLMs, which allow smart chatbots to provide users with humanlike responses to questions. The departure was a blow to Apple's artificial intelligence teams, already crippled by existing issues.
Over three dozen former Apple employees cited organizational dysfunction and a lack of drive as hindrances to the company's AI and machine-learning efforts. This was especially true when working on Siri, Apple's highest-profile AI technology.
While Apple's relatively small gains in artificial intelligence haven't hurt the company, the tech giant likely knows it can't entirely ignore the shift to LLMs.
However, employing nascent technology can be a risk. ChatGPT is notorious for producing answers riddled with inaccuracies, if not outright false. Apple, more so than its competitors would likely want to maintain its brand image.
Thursday's report also points out that Apple may be reticent to implement LLMs because they would necessarily require queries to be processed in the cloud. Apple has spent years moving many of Siri's functions on-device, which helps maintain users' privacy when using the voice assistant.
Apple's senior vice president of Machine Learning and AI Strategy, John Giannandrea, joined Apple in 2018. At that time, the company had limited protocols in place for collecting data on how users interfaced with Siri. This was partially because of privacy concerns and because the company had decided that the metrics weren't worth the investment.
While Giannandrea attempted to expand the research, ultimately, executives paused the project when the media reported that third-party contractors listened to Siri recordings without users consent.
Instead, the company focused on curating responses that helped maintain its brand image. According to former Apple employees, most of Siri's "canned" responses are written or reviewed by — humans. This helps to reduce potentially embarrassing, if not outright worrisome responses.
What direction Apple takes with Siri remains to be seen. Some reports claim that the company is already researching ways to safely implement improved intelligent capabilities for user queries. Still, much like its foray into virtual reality, it's likely that Apple won't put out any intelligent search features until its ready.