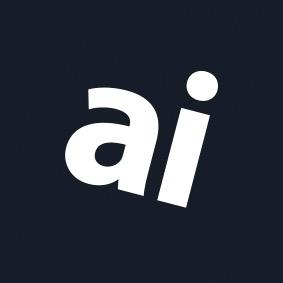 Why you can trust AppleInsider
Rode NT1 fifth-gen microphone review: USB output added to pro-level mic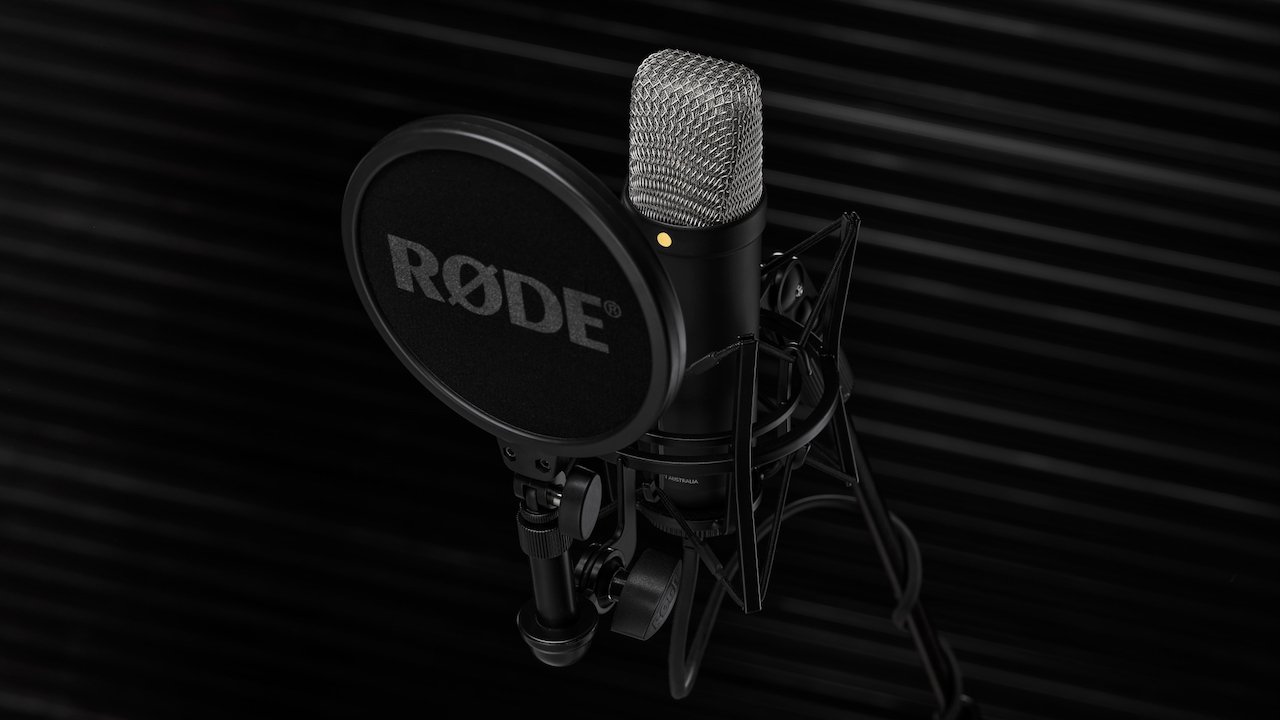 ---
The clever addition of a USB-C port broadens the appeal of the fifth-generation Rode NT1, but it is still pro-level — and requires tweaks or additional hardware for the best results.
The latest edition of the celebrated Rode NT1 finally adds digital output — in a clever but slightly awkward way — while preserving everything recording studios and artists love about it. For those unfamiliar, it's a conventional studio side-address cardioid polar pattern microphone, with a high-quality capsule, the traditional three-prong XLR connection — and now, USB-C.
The NT1 was Rode's first microphone in 1992, and the fact that it's only on its fifth version in 31 years should speak to its quality and popularity. Unlike USB microphones aimed more at home-studio or podcasting/streaming use, previous versions of the NT1 required a preamp and mixer to adjust things like gain and tone.
With the new addition of a USB-C connector tucked inside the XLR port, Rode has added the ability to adjust the NT1 through a software DSP, expanding its potential market considerably. The lack of an on-device gain knob, mute switch, or headphone jack for direct monitoring as you would find with most USB mics may bother some, but it allowed the NT1 to retain its classic clean design — a solid black or silver body with a silver mesh grille.
To be clear, the NT1 is still primarily aimed at people serious about capturing audio with pro-level analog or digital tools. Rode also makes several models of inexpensive USB microphones for those who just want basic digital recording and on-board adjusting — but for especially loud, very soft, or high-quality recordings, the $249 pricetag for the NT1 fifth-gen is absolutely worth it.
Creating your sound
For recording to your computer or mobile device, I recommend downloading the free Rode Connect recording app for Mac, Windows, iOS, or Android — but you don't have to use it for recording, since there are plenty of other options available. Why you really need Rode Connect — or the less-colorful Rode Central, also free — is get the best sound out of the NT1 for your needs.
The "out of the box" sound of the NT1 is very sensitive and very flat, as befits studio environments that primarily use XLR mics — meaning some adjustment of the NT1's built-in DSP chip is pretty mandatory for digital use. This is where the Connect or Central software comes in, though of course the NT1 also works with Rode's own line of digital audio interfaces and USB-friendly mixers, and similar products from other brands.
Either of the two Rode apps let you shape the sensitivity and other aspects of the NT1, including gain, a noise gate, compression, and "big bottom" bass and aural exciters that smooth vocals, bring out dynamic range, and enhance bass. The almost Fisher-Price software design is intended to match the look and controls of the company's Rodecaster line of mixers, even down to some pre-set sound effects that can be injected into a podcast or morning radio show.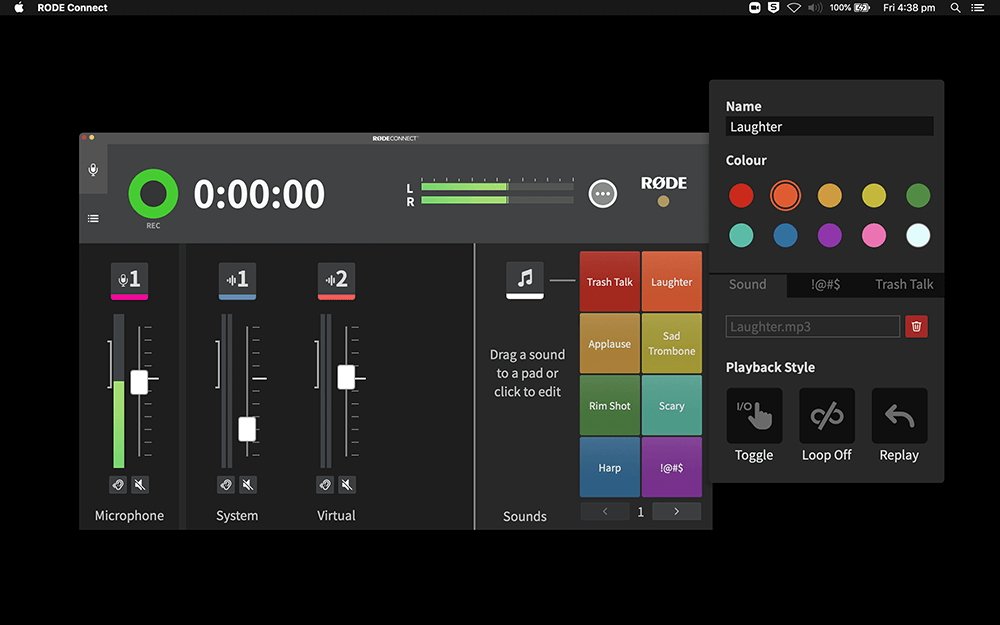 For home users, setting the gain level and noise gate to filter out ambient sounds apart from your voice makes a huge difference — and the visual interface of this component makes finding the right level very easy. Because the Aphex software writes your preferences directly to the microphone's DSP firmware, the settings are retained if you use other digital recording software — but it's also easy to change those settings when you're working in a different environment.
The spec sheet
The exciting news about the NT1 fifth-gen isn't just the welcome addition of a USB-C connector, but also the introduction of 32-bit floating point on the digital side (all but unheard of in other digital mics), and a one-inch diaphragm in the capsule. Together, this means no matter how loud you or whatever you are recording gets, there will be no clipping whatsoever from the hardware.
Typically, most recordings are made at 16-bit/44.1KHz — otherwise known as CD-quality — but recording studios and other players such as Tidal and Apple have been pushing into "Hi Res" and lossless audio, starting at 24-bit/96KHz. The Rode NT1's 32-bit floating point means it can go up to 24-bit/192KHz, which is as good as it gets — and has the much higher file sizes and streaming bitrate to prove it.
We found in our testing that typical vocals (talking or singing) sounded best about five to six inches away from the mic. The included shock mount and pop filter made it easy to avoid unintentional noise while recording.
However, we had to be reminded that the "hot" side of the mic is marked with a gold star, not the side with all the Rode branding — which the company includes on literally every part of the various items in the kit, right down to the included USB-C to USB-C cable.
The mic is 7.44 inches/189mm tall, two inches/52mm in diameter, and weighs 11 ounces/308g, available in either black or silver.
We should mention that while the included pop filter and shock mount are of good quality, you will need to get a desktop stand or microphone arm to mount the mic. This is because the XLR or USB-C cord you will connect it with sticks out of the bottom, and has to have room to avoid crimping — and the shock mount stood by itself doesn't allow for that.
Once assembled, the three pieces are all solidly built, so the entire rig has substantial weight. We'd suggest also investing in solid desktop mic stand or capable and sturdy microphone arm — one of our cheaper arms struggled quite a bit with the mic's weight and setup.
If you've been using standard USB microphones for your podcast, YouTube channel, or video calls, that is certainly a step up from the built-in mics on most computers, smartphones, or tablets, and more than adequate for the job. But suppose you are ready to step up your game, or expand into more serious audio projects. In that case, the Rode NT1 fifth-gen gives you most of the best of the analog and digital audio realms at a very modest price compared to its closest competitors.
Rode NT1 Fifth Generation — Pros
Offers both XLR analog and USB-C digital connections
Shock mount, pop filter, XLR and long USB-C cords included
32-floating point means no hardware clipping at any volume
Up to 24-bit/192KHz recording for highest available fidelity
Less expensive than most USB or XLR mics of studio quality
Highly customizable sound shaping via DSP firmware
10 year warranty
Rode NT1 Fifth Generation — Cons
More expensive than typical USB-only digital mics
No on-device controls for gain, mute or direct headphone monitoring
Desktop stand not included
Obnoxious overuse of branding logo on every piece of the gear, box, wrapping, cables, et cetera
Rating: 4 out of 5
Where to buy the Rode NT1 Fifth Generation mic