Streamline your charging experience with the new HaloLock 3-in-1 charger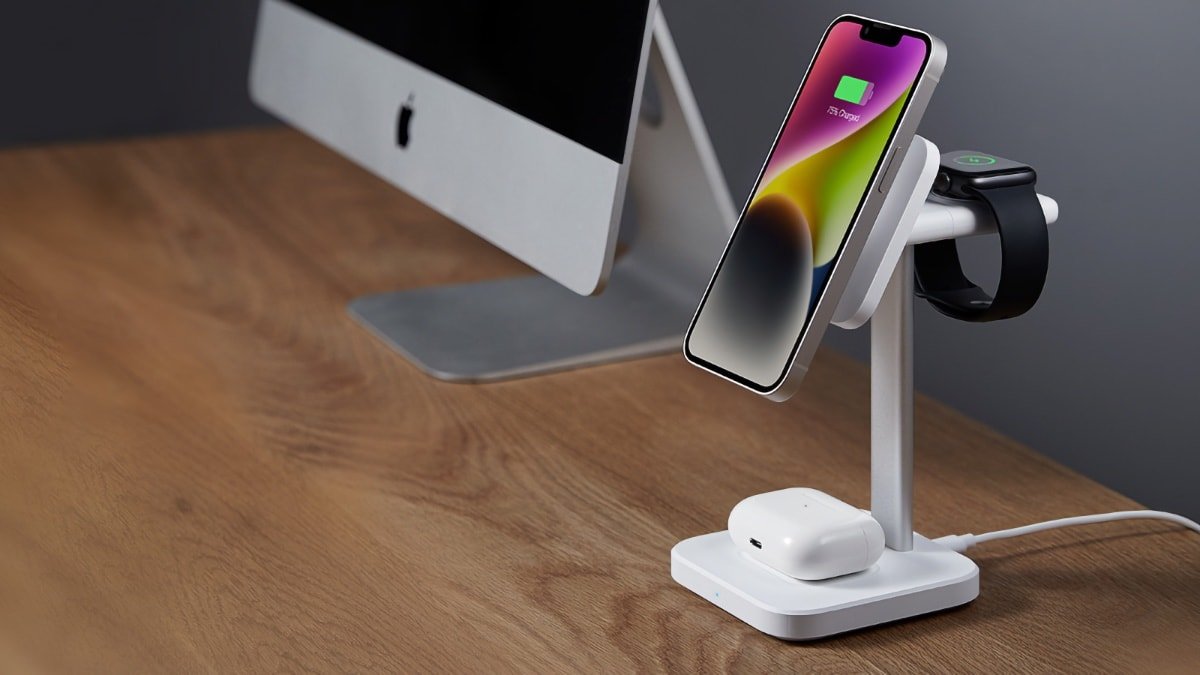 ESR unveils its newest offering, a 3-in-1 Magnetic Charging Set, designed to efficiently charge iPhones, AirPods, and Apple Watches while streamlining workspaces through the reduction of tangled cords.
The HaloLock charging set features a detachable USB-C watch charger, enabling users to charge their watches while on the move. Moreover, the innovative ESR HaloLock technology securely holds phones in place on the stand, ensuring a seamless and convenient wireless charging experience.
To enhance convenience even further, the stand has an elevated and ergonomically tilted angle, making it effortless and comfortable to engage in activities like FaceTiming or watching videos while the devices are being charged.
Featuring a robust magnetic lock with what the company says is a holding force of 1000g, the Charging Set securely holds a phone in position while it charges. Integrated magnets complement the lock within the Watch charger and AirPods charging pad, ensuring instant and secure alignment for charging.
The AirPods charging pad also incorporates a convenient status light that lets users quickly determine when their device is fully charged.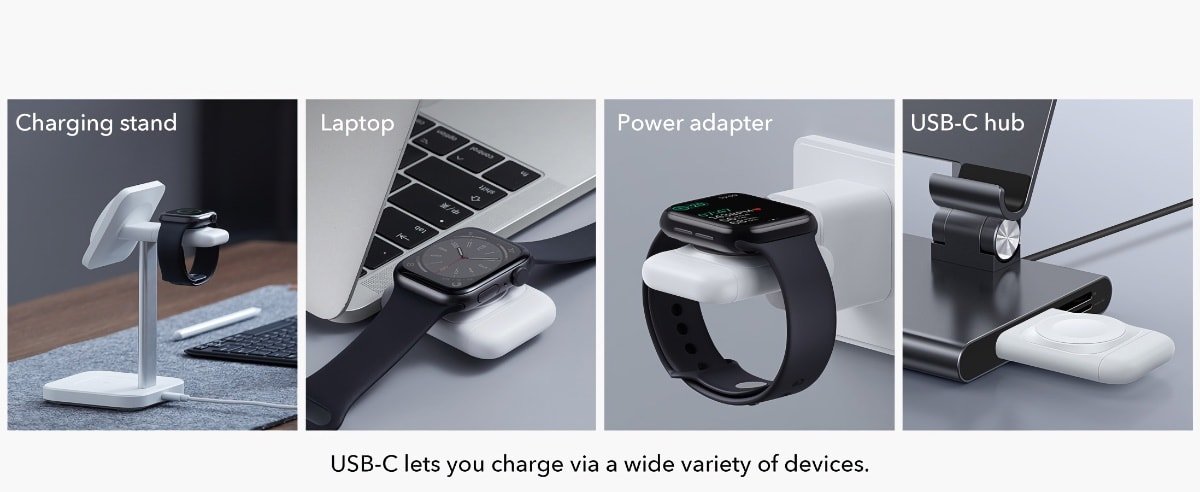 The HaloLock 3-in-1 charger is designed for Apple Watch and is officially certified to deliver fast and reliable charging while maintaining safety. It can declutter desks and eliminate tangled wires by charging multiple devices from a single charger.
ESR's HaloLock 3-in-1 Watch Wireless Charging Set - Pricing & Availability
ESR's HaloLock 3-in-1 Watch Wireless Charging Set is available for $69.99 on Amazon. A 10% coupon is also available to add to the purchase so people can receive a discount.