Belkin BoostCharge Pro with built-in Apple Watch charger now available to pre-order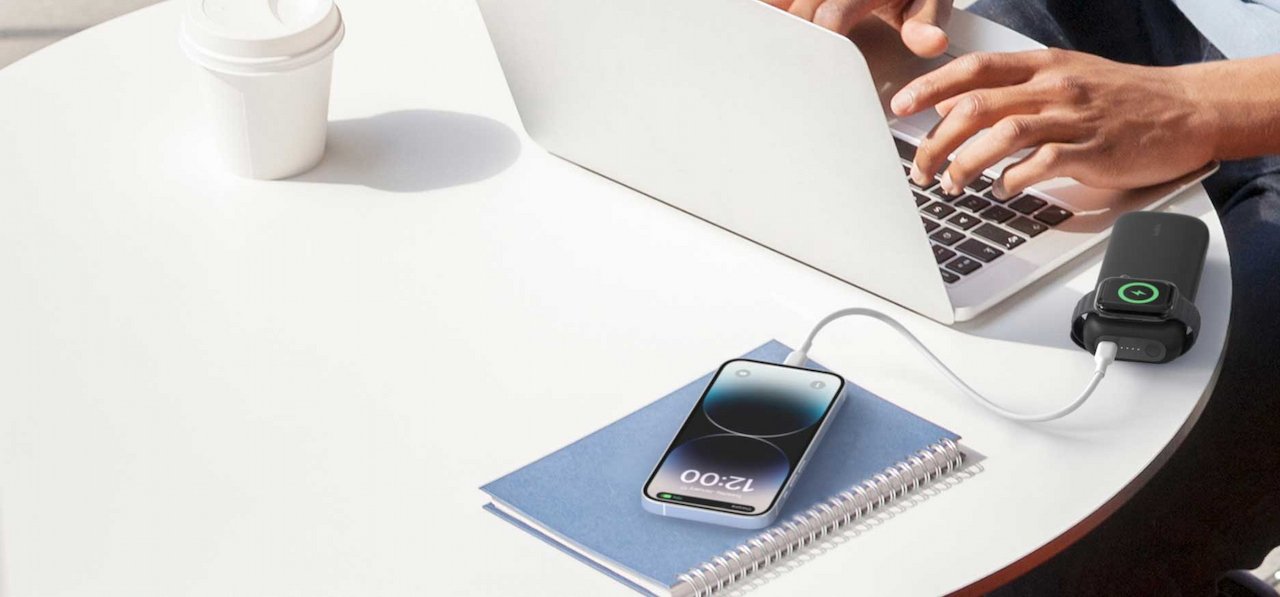 Belkin is one of the most popular Apple accessory makers out there, and now it has a brand new gadget to keep your iPhone, Apple Watch, and AirPods Pro charged on the go.
The BoostCharge Pro is a fast wireless charger for the Apple Watch and AirPods Pro (2nd Generation), and also a 10K power bank to help keep your iPhone juiced up. The accessory is available to pre-order now from Belkin, and retails for $99.99.
The BoostCharge Pro is capable of charging the Apple Watch at 7.5W, and can get from 0-80% in just 45 minutes. That same wireless charging puck can also charge the AirPods Pro wireless charging case.
The power bank supports pass-through charging, which means you can connect to your iPhone for up to 20W charging power, while also charging your Apple Watch or AirPods Pro. And with the 10,000mAh battery, the accessory offers up to 36 hours of video playback with the iPhone 14 Pro.
It supports USB-C charging, an LED battery indicator, overvoltage protection, and an overall compact design so it can easily travel with you.
In related news, Apple might be making a change to the wireless charging standard for third-party products soon. If the rumors pan out, Apple will no longer require wireless chargers to be approved before they can offer up to 15W fast charging.
Pricing & Availability
Belkin's new BoostCharge Pro is available to preorder for $99.99 and starts shipping in June.