'Ted Lasso' finale event at Paley Center scuttled, probably because of writers's strike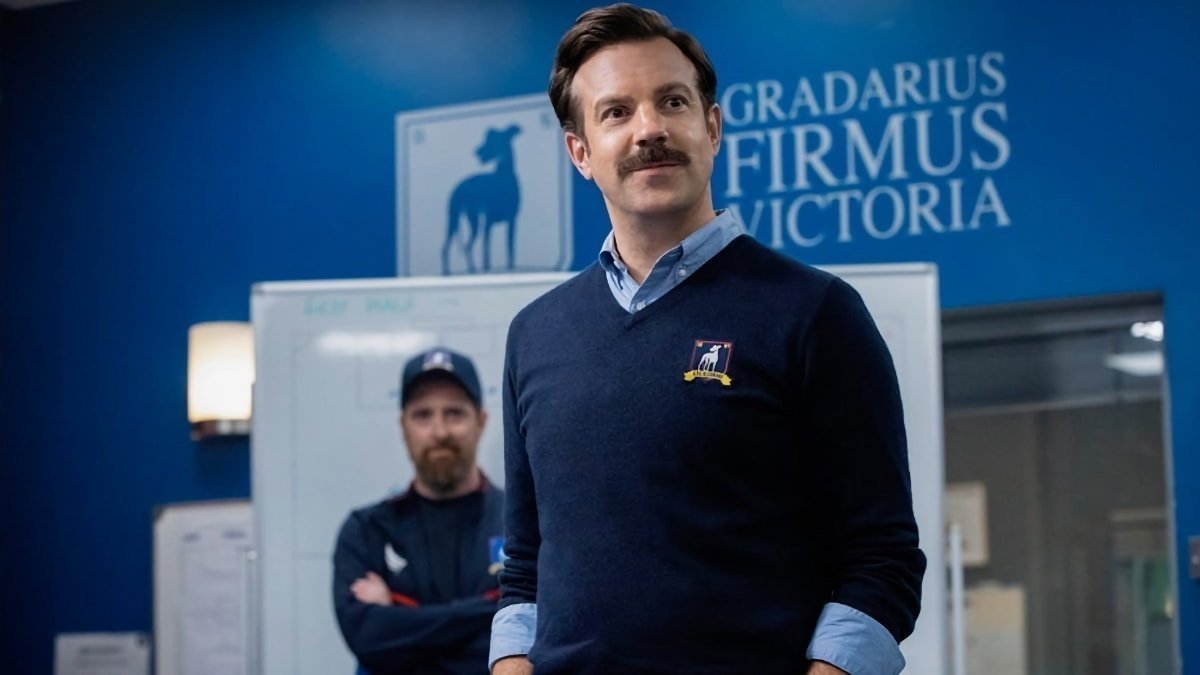 The end of the third season of "Ted Lasso" will likely be the end of the series, and it looks like it won't be going out with a bang at the Paley Center in Beverly Hills.
The Paley Center for Media initially announced the season finale celebration in April of this year. However, Variety reports the institution has decided to cancel the upcoming event due to "unforeseen circumstances."
The event was scheduled to take place on Tuesday, May 30.
"We are reaching out to share the news that due to unforeseen circumstances the Ted Lasso' season finale screening and event planned for Tuesday, May 30, 2023, at the Samuel Goldwyn Theater in Beverly Hills will not be taking place as scheduled," the Paley Center said in a statement on Thursday. "All ticket buyers will automatically be issued a full refund. We sincerely apologize for any inconvenience. If you have any questions, please email [email protected] and a representative will get back to you as soon as possible."
The event, had it gone according to plan, would have featured the majority of the show's stars, including Jason Sudeikis (Ted Lasso), Hannah Waddingham (Rebecca Walton), Juno Temple (Keeley Jones), Nick Mohammed (Nathan Shelley), Brendan Hunt (Coach Beard), and Phil Dunster (Jamie Tartt), among others. Chris Evans, of Virgin Radio UK, was set to moderate the panel.
The original report makes note that the ongoing writer's strike is probably playing a role in the cancellation of the event. Both Sudeikis and Hunt are part of the WGA, and writers on the show.