Apple is shutting down the really old 'My Photo Stream' on July 26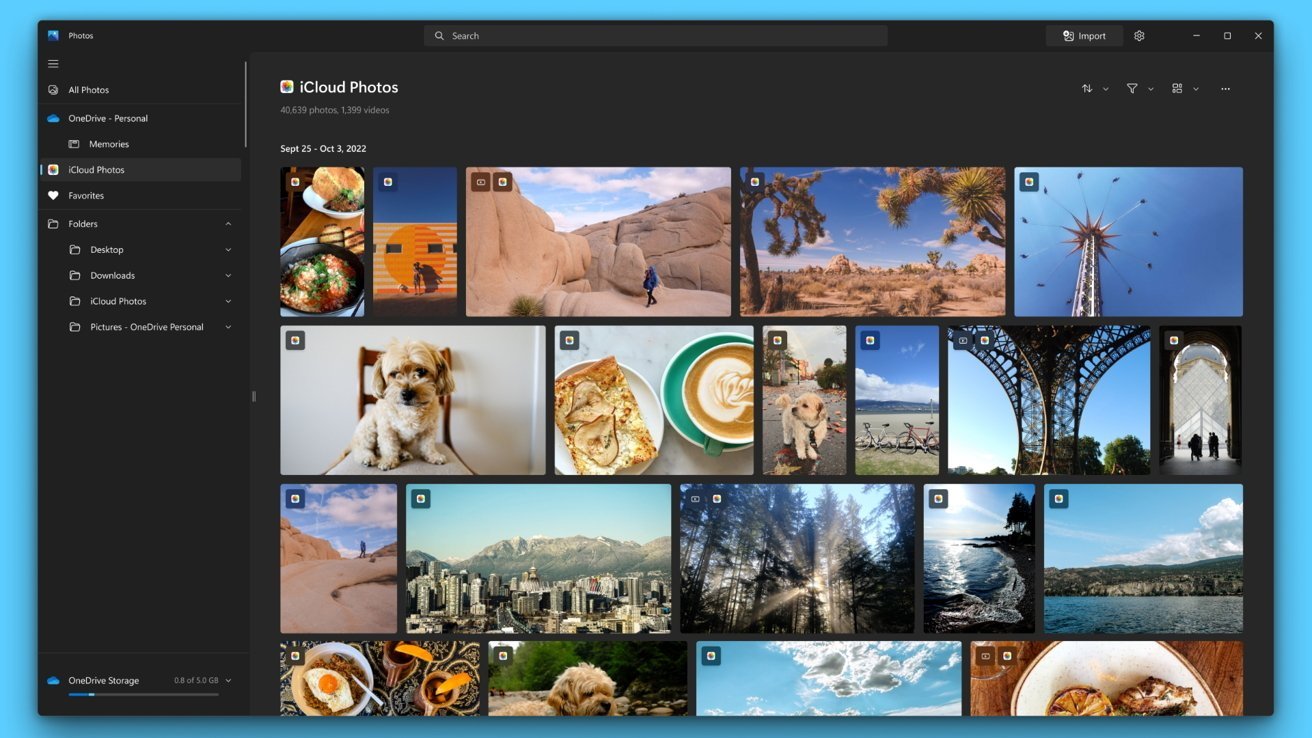 Apple's free "My Photo Stream" service technically provides one way to upload recent photos, but the service is old, and Apple is finally ready to make the full transition to iCloud Photos for all users.
Apple on Friday confirmed the My Photo Stream service will shut down on July 26, 2023. The company also announced that uploads using My Photo Stream will stop one month before, on June 26, 2023.
My Photo Stream launched alongside iCloud in 2011, and it has been showing its age for quite some time. Saving photos is cumbersome, forcing users to select photos from their stream and save them manually to their library or Camera Roll.
The worst part of the service is its inability to save photos at their full resolution. This degradation of quality is one of the reasons why Apple moved away from the service and moved on to iCloud Photos in 2015.
iCloud Photos is the superior option for simplicity alone, but also the fact it saves high-quality photos and videos at their full resolution. The only potential drawback to the feature is iCloud storage availability.
My Photo Stream automatically uploads the last 30 days of photos and videos, up to 1,000, to iCloud. It's a feature that has to be enabled, though.
In the support document Apple released on May 26, the company says that there should be no loss of photos with this transition. Users just need to make sure they have the device with the original photos on them.
"The photos in My Photo Stream are already stored on at least one of your devices, so as long as you have the device with your originals, you won't lose any photos as part of this process. If a photo you want isn't already in your library on a particular iPhone, iPad, or Mac, make sure that you save it to your library on that device."
Apple notes that any photos uploaded before June 26 will remain available in iCloud up to 30 days from the upload date, and available from any device that My Photo Stream is currently enabled. However, when the service shuts down, those photos will not be available in iCloud via My Photo Stream.
Apple recommends switching over to iCloud Photos from here on out, to make sure your photos and videos are saved properly moving forward.
Apple outlines how to save photos currently in a user's My Photo Stream:
On your iPhone, iPad, or iPod touch
Open Photos and tap Albums.
Tap My Photo Stream > Select.
Tap the photos that you want to save, then tap the Share button > Save Image.
On your Mac
Open the Photos app, then open the My Photo Stream album.
Select any photos you want to save that aren't currently in your photo library.
Drag them from the My Photo Stream album to your Library.
iCloud Photos already makes it easy to keep your photos and videos stored in the cloud. It's also easy to share that content to others, especially with Shared iCloud Photo Library which launched with iOS 16.1.