Apple Silicon Mac Pro debut finally ends transition away from Intel processors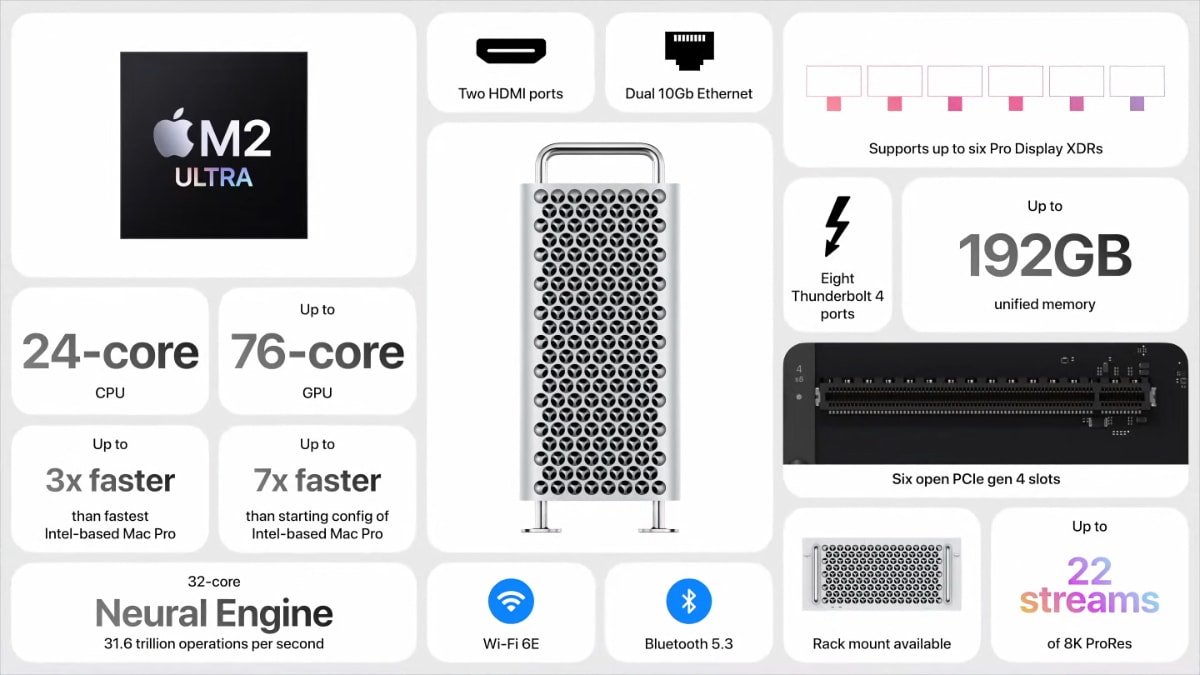 At WWDC, Apple finally unveiled the long-anticipated Mac Pro, which marks the culmination of Apple Silicon integration in its lineup of Mac computers.
While Apple has transitioned the rest of its product range to Apple Silicon, details about the New Mac Pro have been scarce until now.
"We've been very clear from the beginning that our goal is to take our entire product line to Apple Silicon," Apple Vice President Worldwide Product Marketing, Bob Borchers said in March. "And that's something we intend to do."
The announcement goes along with the release of the M2 Ultra chip, its most powerful chip ever. The new Mac Pro has eight Thunderbolt ports and six PCi expansion slots so users can add more components to their devices.
The latest Mac Pro introduces PCIe expansion to Apple Silicon for professionals who require the performance of the M2 Ultra and depend on internal expansion. The Mac Pro offers seven PCIe expansion slots, with six available slots that support gen 4, delivering double the speed compared to previous versions.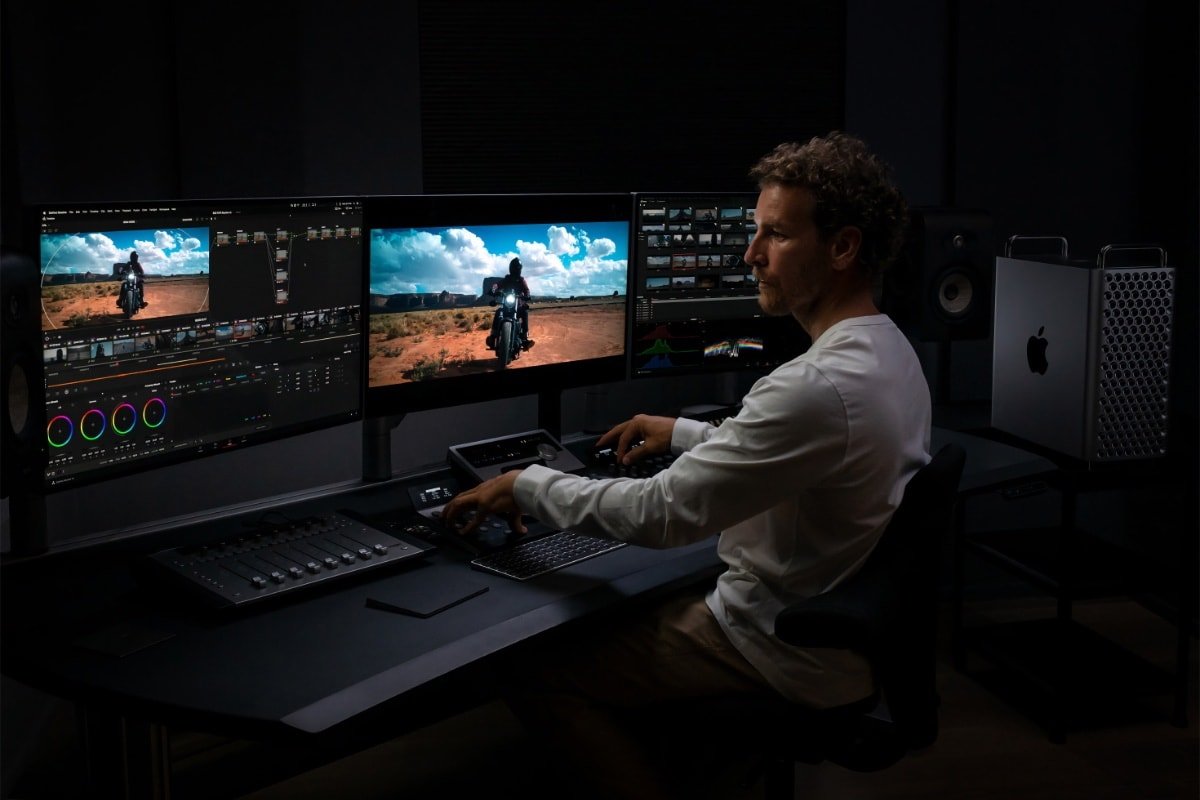 This enables users to personalize their Mac Pro by adding necessary cards. That includes digital signal processing (DSP) cards for audio professionals, serial digital interface (SDI) I/O cards for video professionals to connect with professional cameras and monitors, and additional networking and storage for various users.
Apple mentions how expandable the new Mac Pro is, with dual 10Gb Ethernet ports, two HDMI ports, and a capability to support to up six Pro Display XDR monitors. It's up to three times faster than the fastest Intel-based Mac Pro and up to seven times faster than the starting configuration of the Intel-based Mac Pro.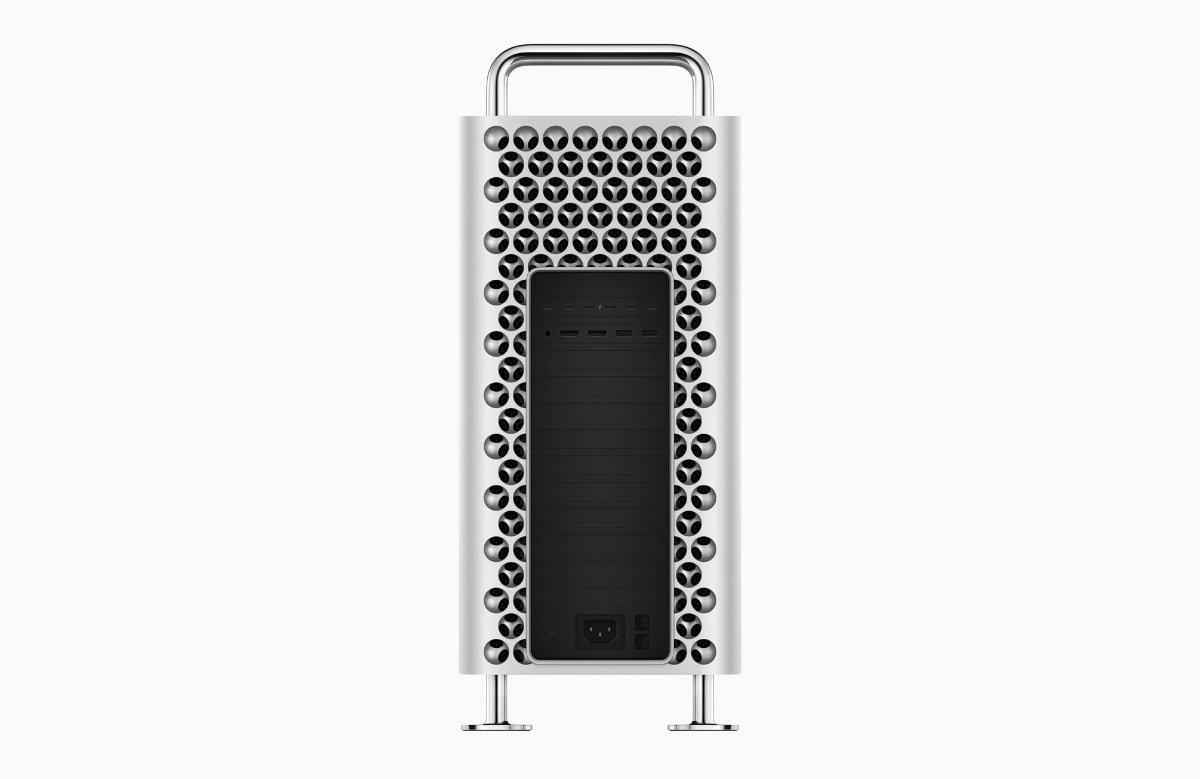 Furthermore, the Mac Pro incorporates three USB-A ports, two HDMI ports with enhanced bandwidth capable of supporting resolutions of up to 8K and frame rates of up to 240Hz. It also features two 10Gb Ethernet ports and a headphone jack that enables the utilization of high-impedance headphones.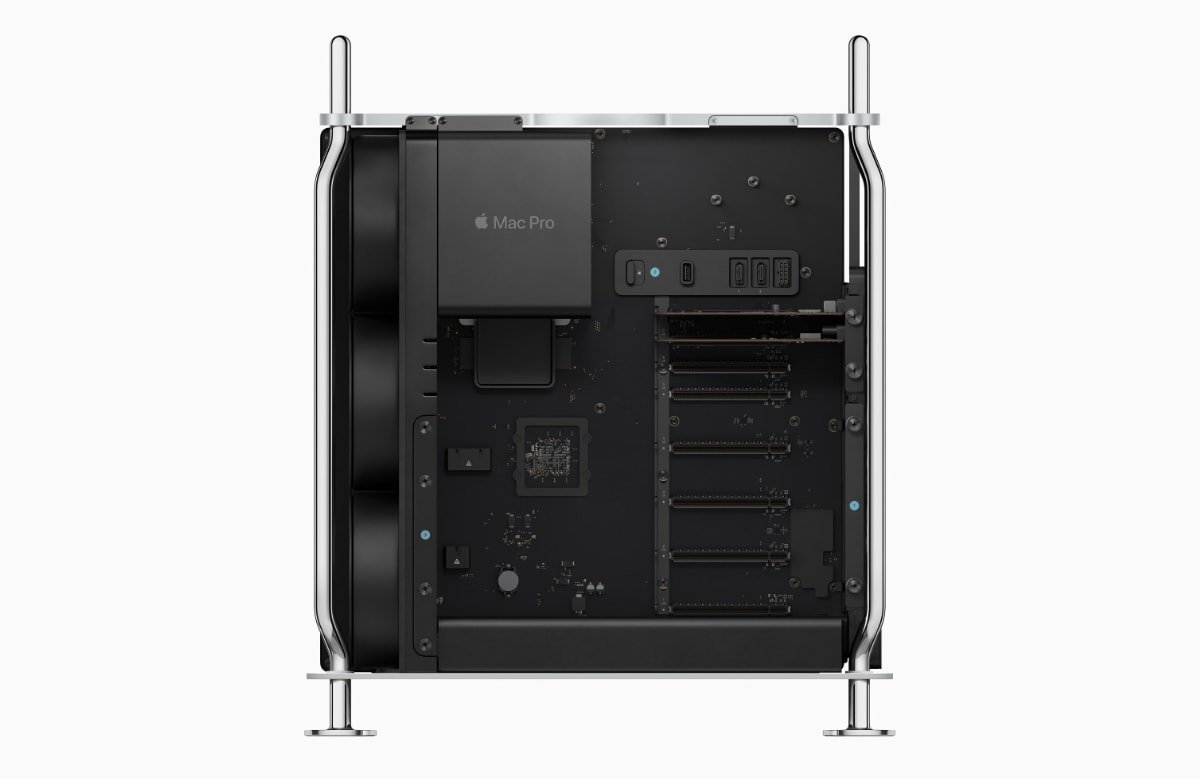 Although the initial Intel-based Mac Pro featured an 8-core CPU and the option to upgrade, all Mac Pros now come equipped with Apple's formidable 24-core CPU, a GPU that can reach up to 76 cores, and double the memory and SSD storage as a starting point. Additionally, the new Mac Pro allows for configurations of up to an impressive 192GB of memory, boasting a unified memory bandwidth of 800GB/s.
M2 Ultra
Along with updates to the Mac, Apple also introduced the powerful M2 Ultra chip.
With an impressive count of 134 billion transistors, the M2 Ultra surpasses the M1 Ultra by an additional 20 billion transistors. Its unified memory architecture supports a groundbreaking memory capacity of up to 192GB, a 50% increase compared to the M1 Ultra, and boasts a memory bandwidth of 800GB/s, twice that of the M2 Max.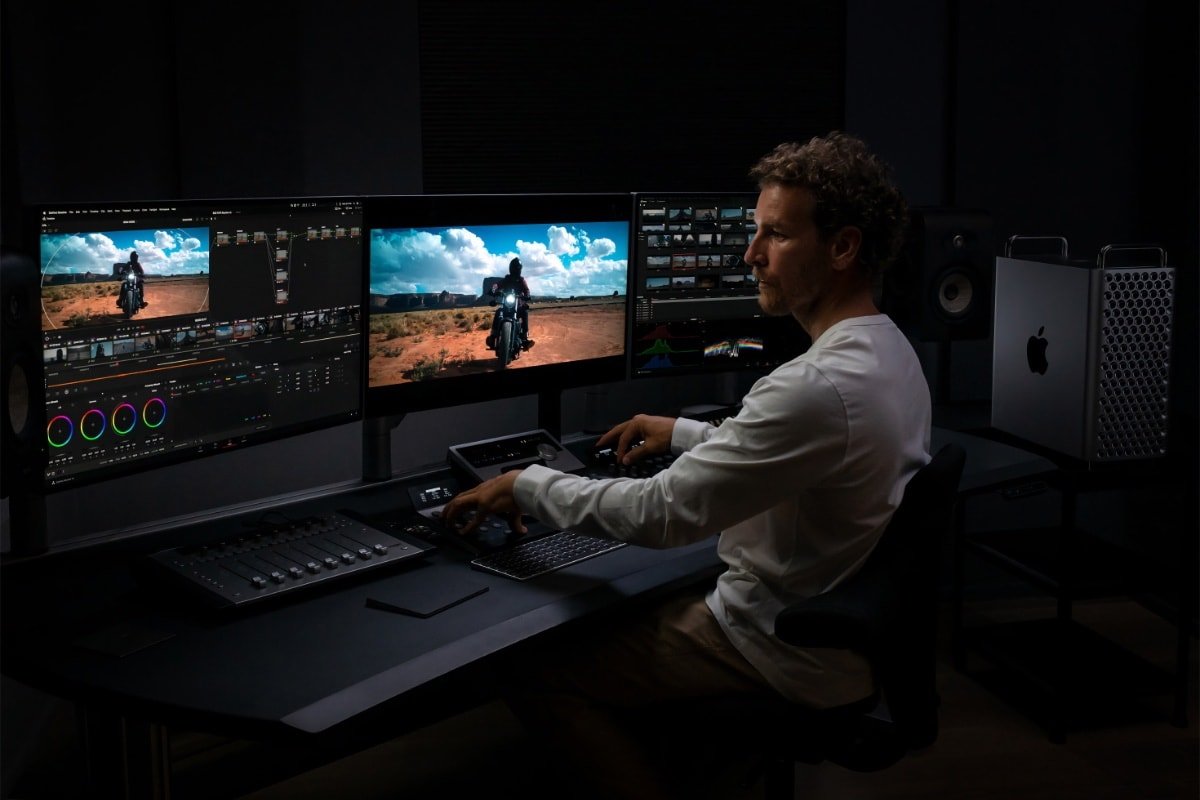 The M2 Ultra features a more robust CPU that delivers a 20% improvement in speed compared to the M1 Ultra, a larger GPU that achieves up to 30% faster performance, and a Neural Engine that operates up to 40% faster. Additionally, it incorporates a media engine with double the capabilities of the M2 Max, ensuring accelerated ProRes performance.