Base iPhone 14 now sells better than Pro models, 14 Plus still unpopular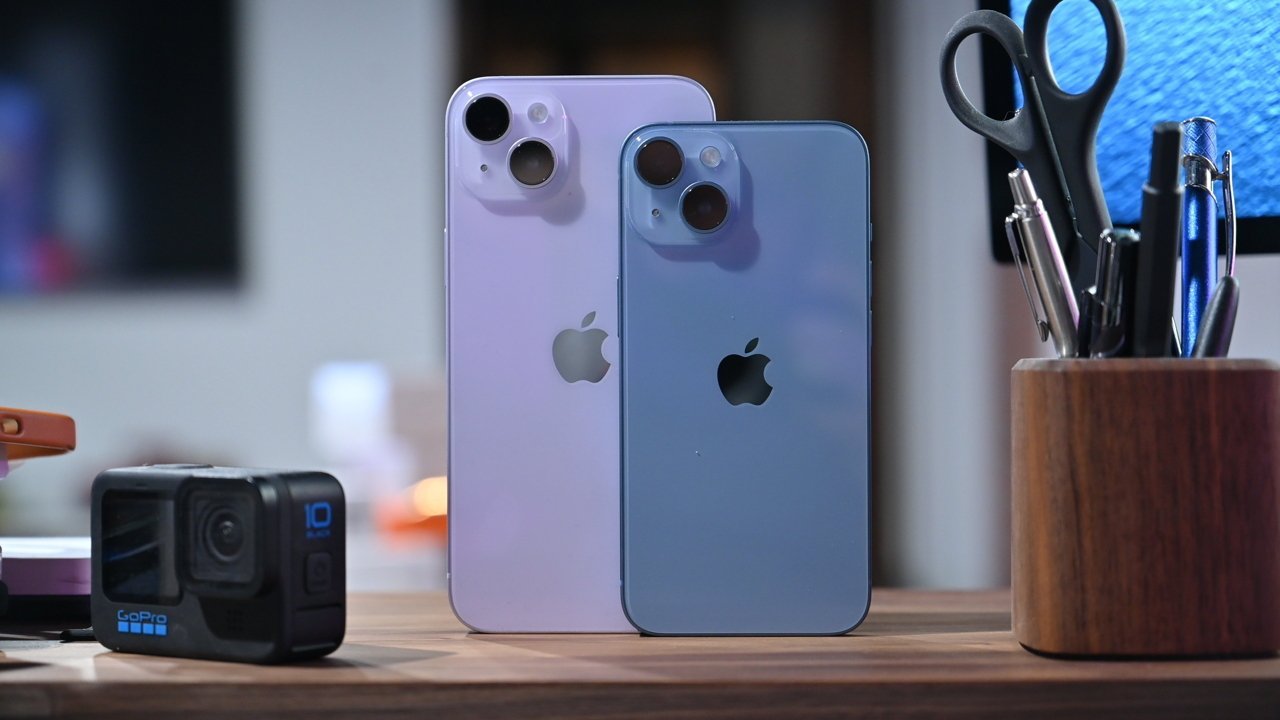 New research into iPhone usage on US carriers suggests that there's recently been a preference for the iPhone 14, and even the iPhone 11 is proving to be important to Apple.
Investment firm JP Morgan has previously reported that the iPhone 14 range has been selling better than previous models at this stage after their release. It also reported that the iPhone 14 Pro Max was the top seller — and that the iPhone 14 Plus wasn't.
Now while the firm reports that the mix of models has only slightly altered, the base iPhone 14 has been doing the best. In a note to investors seen by AppleInsider, JP Morgan analysts say the iPhone 14 has risen to a 19% share across US carriers.
Previously, it was the iPhone 14 Pro Max that was on 19%, and the iPhone 14 was on 18%. For the month of April 2023, that was exactly reversed, with the iPhone 14 Pro Max slipping to second place.
Some of the iPhone 14's growth appears to have come at the expense of the iPhone 14 Pro. That's slipped from 16% to 15% of the market.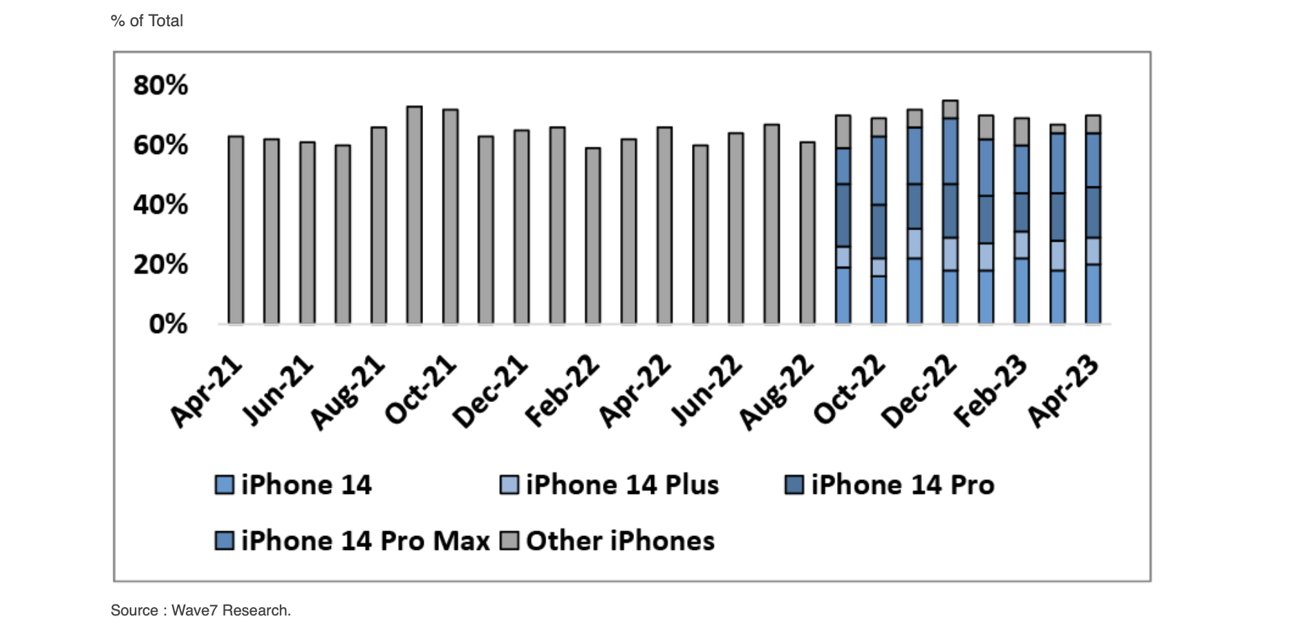 "Overall iPhone share increased to 67% across the three carriers [in April]," say the analysts. That follows a 66% share in March, and is "markedly better relative to share in the month of April for prior product cycles."
JP Morgan analysts don't break down other iPhone models into specific figures, but does note that the iPhone 11 remains "central to prepaid Apple sales."
"Though Apple's prepaid market share is low, customers who are buying prepaid Apple phones tend to purchase the iPhone 11 instead of newer models, led by attractive offers," say the analysts. "[For] example: Metro has been offering the iPhone 11 for free with 'port-in,' Boost is offering the iPhone 11 at $49.99 with port-in."
Port-in is when a user transfers their number to a new carrier. It's worth the carrier's while offering incentives to grow their customer base.