Apple's Self Service Repair program updates make it easier for DIY fixers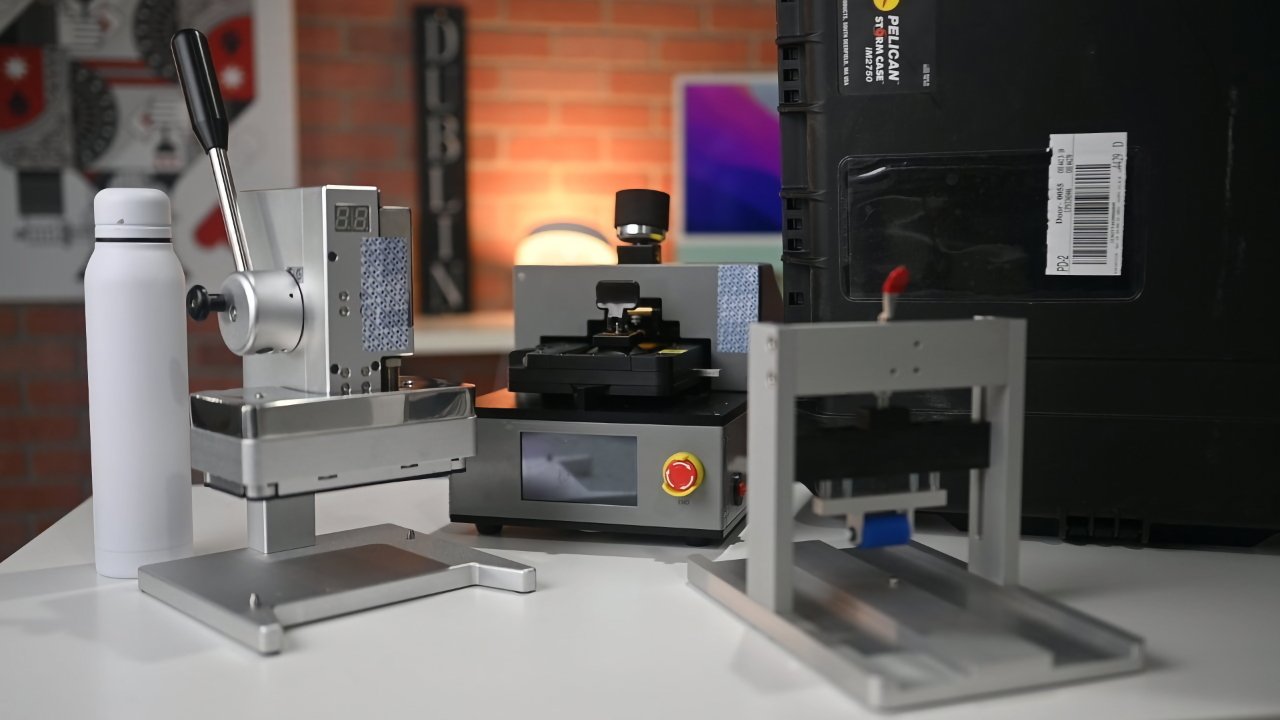 Alongside supporting more iPhone and Mac devices with its controversial Self Service Repair program, Apple is updating its software tools so repairers don't have to call to register parts.
Apple says that it has "over the past three years," it has "nearly doubled the number of service locations with access to genuine Apple parts and tools. Its formal Self Service Repair program only launched 14 months ago.
Since its initial launch with a limited number of eligible devices, Apple has steadily expanded the program to more iPhones and Macs, and to more countries. It continues to be less than right-to-repair advocates were hoping, though.
Now from June 21, 2023, Apple says that it is expanding its program to include repair options for:
The iPhone 14 lineup
13-inch MacBook Air M2
MacBook Pro models with M2 Pro
MacBook Pro models with M2 Max
Mac desktops with M1 (in specific countries)
True Depth camera for iPhone 12 and iPhone 13 linups
Top speaker for iPhone 12 and iPhone 13 linups
Apple notes that the True Depth, speaker, and M1 desktop Mac options will be available at launch in the US, Belgium, France, Germany, Italy, Poland, Spain, Sweden, and the UK.
It's not clear whether this is a full list of the newly-eligible devices, but it's notable that it does not as yet include the 15-inch MacBook Air.
"Apple will also make the System Configuration process used for iPhone repairs, such as displays, batteries, and cameras, even easier to use," said Apple in a statement. "System Configuration is a postrepair software tool that ensures repairs with genuine Apple parts — designed and tested to internationally recognized standards — were completed correctly, and the parts are working properly."
One key improvement to System Configuration is that users will be able to run app without having to contact Self Service Repair support. Although, Apple notes that "the team will still be available to assist as needed."
This is the biggest change in the whole program since it launched. Rather than repairs requiring a final step to be performed by this Apple support team, users "can now initiate System Configuration by placing their devices into Diagnostics mode and following onscreen prompts."
How Self Service Repair works
Not all Apple devices can be repaired using the program, and far from every type of repair is allowed on those that do qualify. Primarily, Apple's Self Service Repair for iPhones is for:
Batteries
Bottom speaker
Camera
Display
SIM Tray
Taptic engine
With these and similar repair jobs for the Mac, the process starts with looking at what is available on Apple's official repair site.
In each case, Apple sells replacement parts and rents out the tools in which to use them. It also requires that users return the faulty parts to Apple.
So for one example, in order to repair the display on an iPhone 13 Pro, users initially pay $269.96 for a Display Bundle. Once the faulty or damaged display is returned to Apple, the user can expect a refund of $33.60.
It is possible to buy only specific parts, instead of a bundle. For instance, two security screws can be bought for 20 cents.
However, users also require a set of tools. The right set of tools for the specific repair must be rented from Apple for seven days, at a cost of $50.
Not for casual users
The complexity of repair work, and the high cost of the parts, means that Apple's Self Service Repair program is not practical for individuals who just scratched their display. As expensive as going to an authorized Apple repairer can be, that will remain the most economic route in terms of cost, time, and the risk of damaging devices further.
Consequently, the new expansion is unlikely to reduce criticism of the program, which centers on how Apple arguably makes repairs arduous. Nonetheless, it has led to Apple's devices becoming more repairable.