Apple's Self Service Repair launches in Europe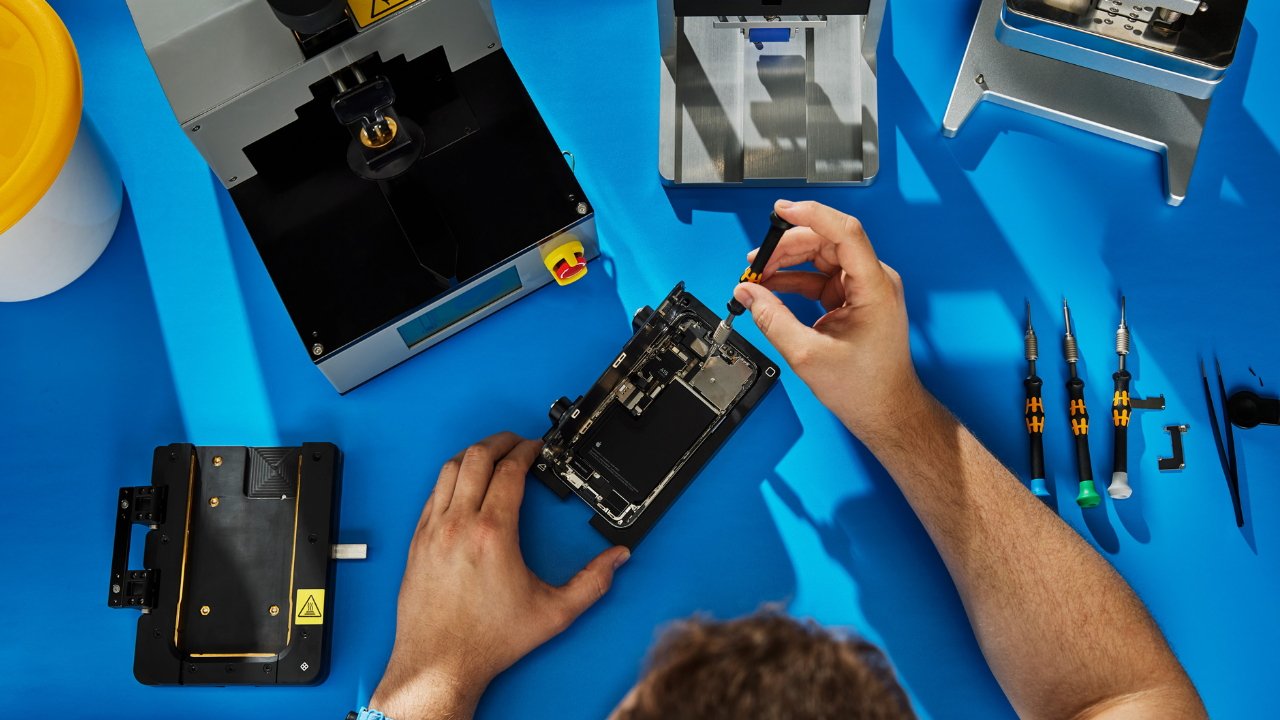 Apple's Self Service Repair is now available in eight European countries, with tools for common repairs on the iPhone 12 and iPhone 13 ranges, plus Apple Silicon Macs.
First launched in April 2022 in the US for iPhones, certain Macs were added in August 2022. Now Apple has announced that the program is available in selected countries across Europe:
Belgium
France
Germany
Italy
Poland
Spain
Sweden
UK
"We believe the best technology for our customers and for the planet is technology that lasts," Jeff Williams, Apple's chief operating officer, said in a statement, "which is why we design our products to be durable and rarely require maintenance or repair."
"But when a repair is needed, we want customers to have many options for safe, reliable, and secure repair," he continued. "That's why we're excited to launch Self Service Repair in Europe, giving our customers direct access to genuine Apple parts, tools, and manuals."
Users in the EU countries can now buy or rent tools and parts to perform "many of the most common repairs" for:
iPhone 12 range
iPhone 13 range
MacBook Air (M1, 2020)
13-inch MacBook Pro (M1, 2020)
14-inch MacBook Pro (2021)
16-inch MacBook Pro (2021)
Apple says that the Self Service Repair Store includes over 200 parts and tools, plus manuals. It notes that the parts are the same ones, and provided at the same price, through this service as they are to authorized repair providers.
The service appears to be rolling out across the EU countries, as at present the Self Service Repair Store is still listing prices in dollars, and a country dropdown is solely listing the US. Apple's own announcement says the company "will offer tool rental kits for $49," with no details of local currencies.
Apple's Self Service Repair program was launched ahead of mounting pressure for technology firms to address Right to Repair. Advocates of Right to Repair say they are not sold on Apple's program, but it is seen as a step in the right direction.