Apple highlights interactive, collaborative AR art experience 'Deep Field'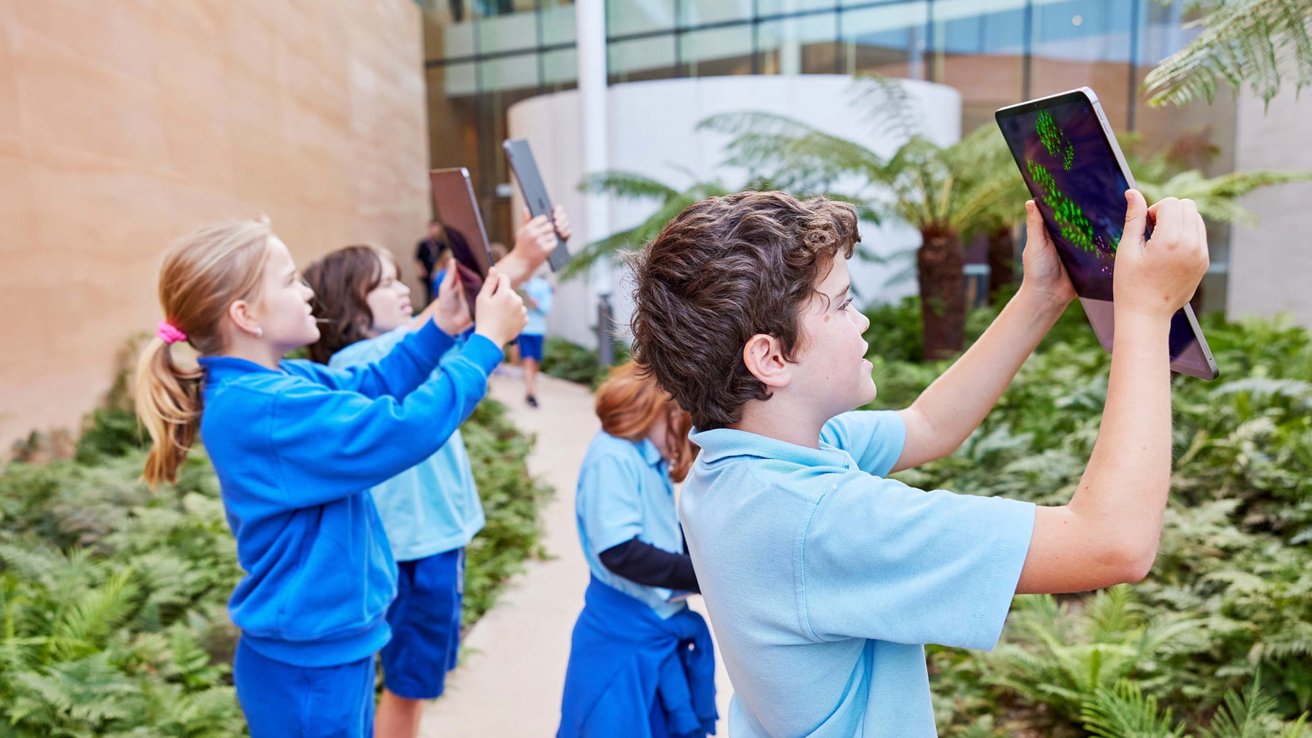 "Deep Field," a new immersive art experience, uses the iPad Pro and Apple Pencil to help students around the world co-create a natural wonderland.
Participants are encouraged to take inspiration from works of art and create their own flora and fauna via the Deep Field iPad App. When finished, the creations are added to a global database drawn by participants worldwide.
Using the iPad Pro's LiDAR scanner, participants can view their creations in the real world, sprouting on the floors, walls, and ceilings.
Project creators Tin Nguyen and Edward Cutting of Tin&Ed utilize their experience in art and design, along with the MacBook Pro, Mac Studio, and Studio Display, to create Deep Field. The project was designed using Unity, and the Deep Field app was designed using Apple's ARKit framework.
"For us, AR is a powerful artistic medium for storytelling because it is immersive and multisensory," says Nguyen. "The power of the M2 chip on iPad Pro has made it possible to create a work that enables children from across the globe to imagine new worlds together in real time."
The experience also boasts a multichannel soundscape created by celebrated audio naturalist Martyn Stewart and his foundation, The Listening Planet.
"Deep Field encourages children to look, listen, and think more deeply about the natural world and their place within it," Cutting tells Apple. "We hope they come away from the experience feeling a sense of wonder and curiosity and a deeper connection to nature and each other."
Currently, Deep Field is available to students and families at the Art Gallery of New South Wales in Sydney. It will also be available for visitors at the Getty Center in Los Angeles from Saturday, July 8, until Sunday, July 16.
Deep Field will go on tour after the exhibit in Los Angeles, arriving in Europe in October and Asia in November.