Apple Music gets full performer & composer credits in iOS 17 beta 3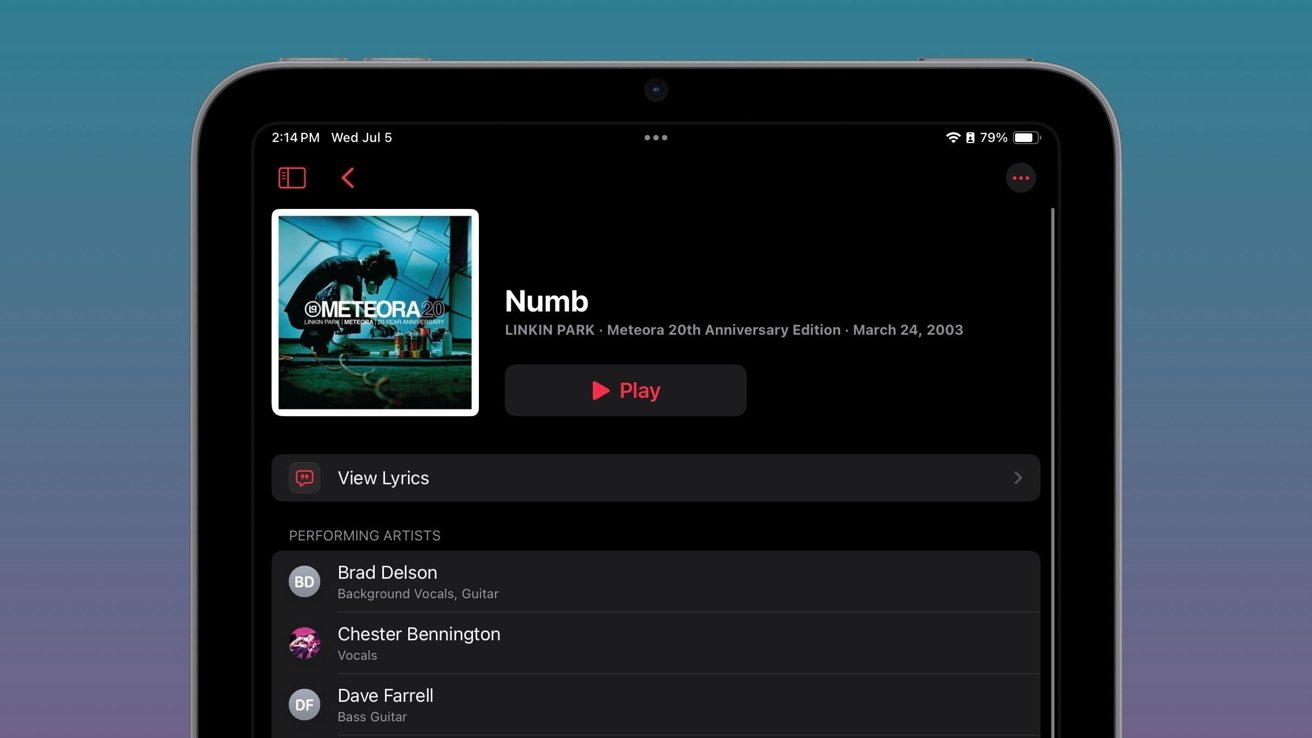 As part of what are likely wider additions in iOS 17 beta 3, Apple has added full credits to nearly every track and album that it hosts.
Apple very briefly discussed Apple Music credits during WWDC. Until Wednesday's beta 3, it wasn't implemented at all.
Each track has a list of artists, composers, lyricists, writers, and so forth. Tapping on a creative's name will take the user to a list of other tracks and albums that the artist worked on, in addition to the selected track.
Not every track or album has all the data yet. In our brief testing, most albums produced between 2000 and 2023 have the information. Older popular albums have the data, but less popular ones do not.
It's not clear when, or if, the dataset will be complete.
The changes to Apple Music accreditation are in iOS 17 beta 3 and iPadOS beta 3. They do not appear to be in macOS Sonoma beta 3.
More changes have appeared in iOS 17 beta 3. We are in the process of cataloging and documenting all the changes.