Everything new in iOS 17 beta 3: Music credits, Home activity, UI changes, & more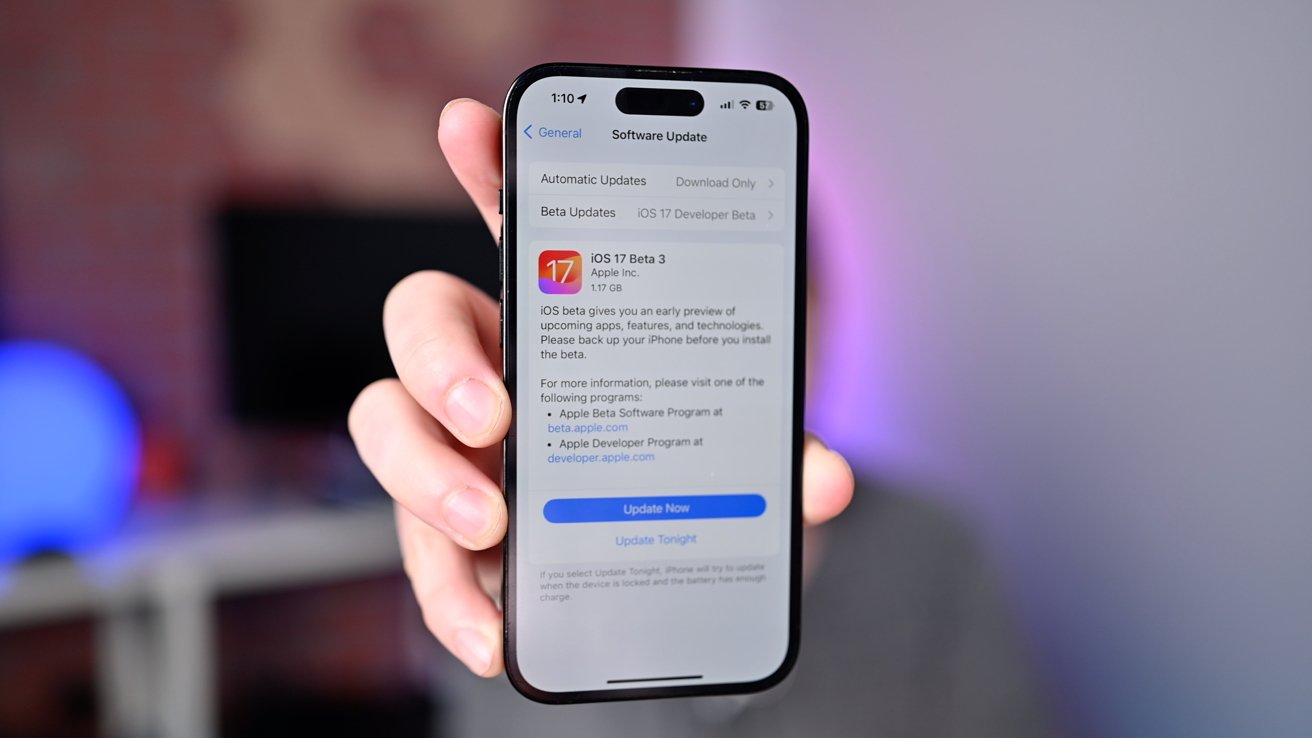 On Wednesday, Apple has released the third developer beta of iOS 17 and it contains several new features and changes, including credits for Apple Music and many UI changes.
The new update arrives for developers two weeks after the release of beta. We installed the new beta on our iPhone 14 Pro to check out what new features and bug fixes Apple has in store.
One big bug got fixed this update in Safari. In both of the prior versions of iOS 17, HDR video was blown out.
Now brightness levels are set correctly and it looks vibrant and rich as it should. Plenty of other bugs have been squashed, though they weren't as widely-reported.
New features and changes
The headline feature of developer beta 3 is full performer and composer credits for songs inside of the Music app. If you tap the ellipsis on a song, there is a new option to view credits.
You can view the performers, writers, and engineers involved with the song. Apple even denotes the lossless and spatial properties of songs.
In the Home app, there is a new splash screen touting the new features found in iOS 17.
Newly-brandished features include reactive widgets for the Home Screen, a new look and feel for select accessories, and activity history.
Speaking of home activity, it appears to be working for more users as of this latest beta.
Some users were able to access home activity prior to beta 3, but we were unable to produce this. On our device running developer beta 2, the activity history was unavailable.
In the Weather app, Apple has updated the UI of the air quality card. The AQI and accompanying text is all larger and the different on-screen elements have been laid out differently.
When you go to recover a photo or multiple photos in the Photos app, a new more concise modal is shown that doesn't envelop the whole bottom of the display.
Finally, when sharing a Photo from Messages, the new tool picker replaces the icon for Photos with your most recent photo. It's a subtle but nice touch.
Speculating on the public beta of iOS 17
If Apple's history is any indication, the public beta of iOS 17 will be released soon. If we were to guess, we'd hypothesize that the first public beta of iOS 17 be released on Monday, July 10th.
Users can visit beta.apple.com to register to be apart of Apple's public beta program.
Public betas are always released at least a day after the developer betas to ensure stability and no massive bugs before general users get a chance to test.