Apple's biggest Vision Pro headset production problem is the displays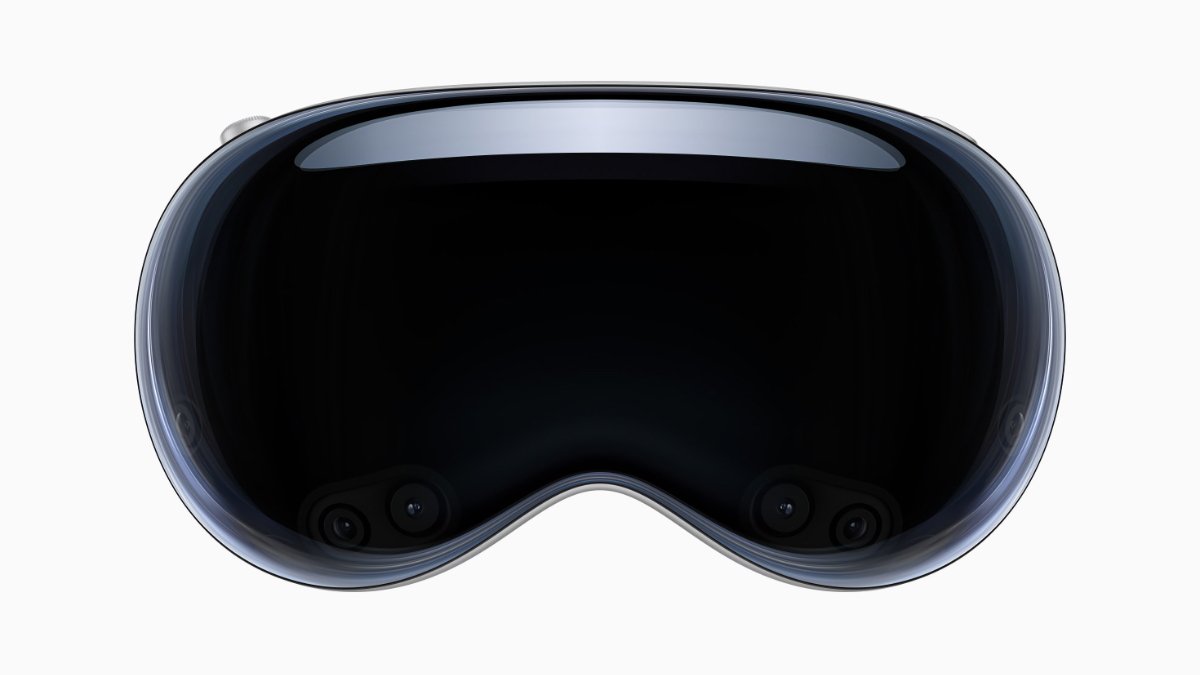 Apple has reduced production estimates for the Vision Pro headset, and the advanced display technology is suspected to be the reason behind this decision as suppliers race to produce units.
According to a report released on Monday, the company is encountering obstacles in the manufacturing process of the headset, leading to a decrease in its orders for 2024. The revised orders now stand at 40,000 units, a significant reduction from the initial internal sales target of one million units within the first year.
Once more, on Friday, The Financial Times highlights that design complexities plague the headset. These challenges primarily come from using micro OLED displays, which are costly and present technical difficulties.
Unlike high-end smartphones that feature organic light-emitting diode (OLED) displays deposited on glass substrates, micro OLED display materials are instead deposited on silicon wafers, which are typically used in semiconductor manufacturing processes. The existing technology boasts a pixel density of 3,000 pixels per inch (PPI), six times higher than glass OLED displays.
Advanced tech has a high price tag
However, the high cost of the silicon wafer, along with the difficulty of manufacturing a product susceptible to damage from dust during the production process, and the absence of any company engaging in mass production, contribute to its price.
According to Eric Chiou, senior research vice-president at TrendForce, the estimated cost for two micro OLED displays, one for each eye, in an Apple Vision Pro is approximately $700. This amount accounts for nearly half of the manufacturing expenses for a product expected to be priced at $3,499 upon its release in the United States early next year.
Based on information from insiders familiar with the manufacturing process of the Vision Pro, Apple's leading headset, the micro OLED displays for the initial version are being manufactured by Sony. Sony, known for its expertise in using this technology in digital cameras, is employing silicon wafers provided by Taiwanese semiconductor manufacturer TSMC.
Reports suggest that Sony is hesitant to ramp up the production of micro OLED displays due to concerns regarding the future potential and expansion of the mixed-reality headset market.
Sony faces competition
According to Hiroshi Hayase, a display expert at Omdia, Sony can moderately increase the production of micro OLED displays, given its prior experience manufacturing larger volumes for digital camera viewfinders. However, he expressed skepticism regarding a significant market expansion upon the release of Apple's Vision Pro headset.
"For Sony, it may have simply felt that there was no reason to say no since Apple is such a big client and numbers [of Vision Pro that will be sold] are likely to be limited," Hayase said.
Industry analysts indicate that Sony's reluctance to embrace the technology fully creates an opportunity for Korean competitors such as Samsung Display and LG Display to establish themselves as prominent suppliers of micro OLED displays for the Vision Pro headset and its future iterations.
Apple has purportedly already requested Samsung Display to accelerate the development of micro OLED panels suitable for potential use in its augmented reality (AR) devices.
Yi Choong-hoon, an expert in the display industry and the head of UBI Research in Seoul said that Samsung is well-positioned to supply micro OLED displays for Apple's second iteration of the headset. However, he cautioned that the overall industry faces challenges with yield rates, indicating that manufacturing efficiency isn't optimal.