New 'Shot on iPhone' film is an action-packed Mexican Wrestler movie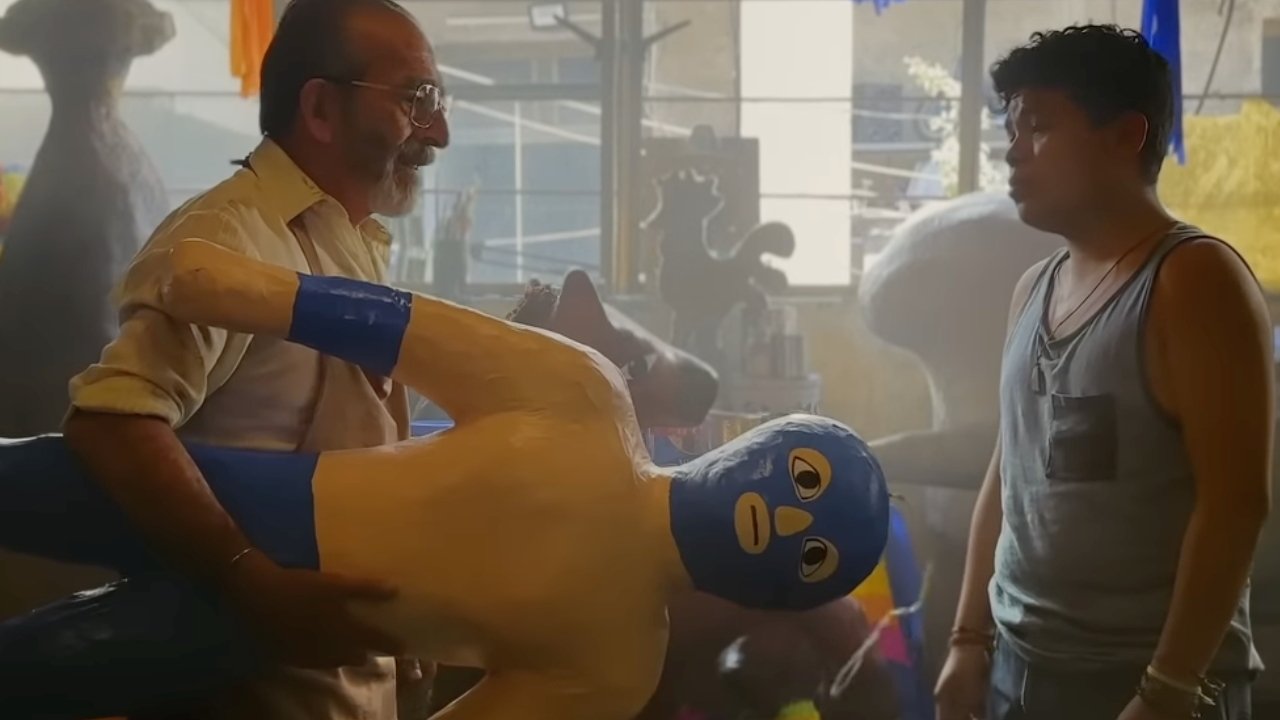 Apple has released a new 13-minute film promoting the cinematography of the iPhone 14 Pro, and recounting the adventures of a wrestler, fighting to save all of Mexico from an evil pinata.
"Shot on iPhone" was originally a quite straightforward marketing campaign with Apple showing off spectacular still photography, all taken with various iPhones. It's become much more elaborate now, with Apple collaborating with renowned film directors to create whole short movies.
The latest is "Huracan Ramirez vs. La Pinata Enchilada," shot entirely in Mexico on an iPhone 14 Pro by the directing team of Tania Verduzco and Adrin Perez, known together as "Los Perez."
It features a retired luchador, a type of costumed wrestler, who has to fight the evil pinata in one last battle. Advertising firm Little Black Book says Apple's new campaign film is intended to be a homage to the "Lucha Libre" genre and sport that is intrinsically Mexican.
Shot around Mexico City, aficionados of the genre will recognize the key locations used — and each one also tested the iPhone's capabilities. The film ranges from brightly-lit chase scenes, dark fight ones in caves, and portentous moments like the putting on of the luchador's mask.
"Filming with the iPhone was magical," Luchadora Flor de Espinas who stars in the film, told Little Black Book, "where there are no cranes, no wires, where there is no equipment to get in your way."
"You can grab the camera and be like a steadicam," said directors Verduzco and Perez. "Not worry about the terrain."
"I've been filming with the iPhone for years, and I think it's a very practical tool," added director of photography, Alexis Zabe.